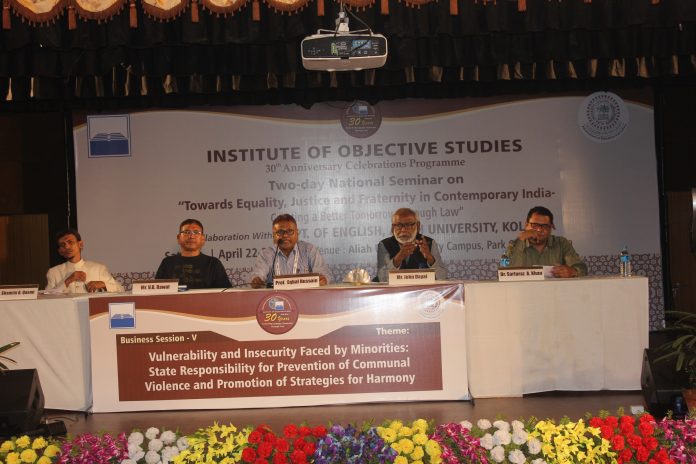 TCN News
A Two days seminar 'Towards Equality, Justice and Fraternity in Contemporary India : Creating a better Tomorrow Through Law' being organised by Institute of Objective Studies, New Delhi at the Aliah University, Kolkata started today with a elaborative address by Justice Rajinder Sachar, former Chief Justice of Delhi High Court.
He talked about the growing economic disparity among Muslims and spoke for providing affirmative action to them. The government is deliberately targeting the community which is against the spirit of the constitution. Muslims need constitutional protection and all those who are speaking against secularism actually are working against Indian constitution.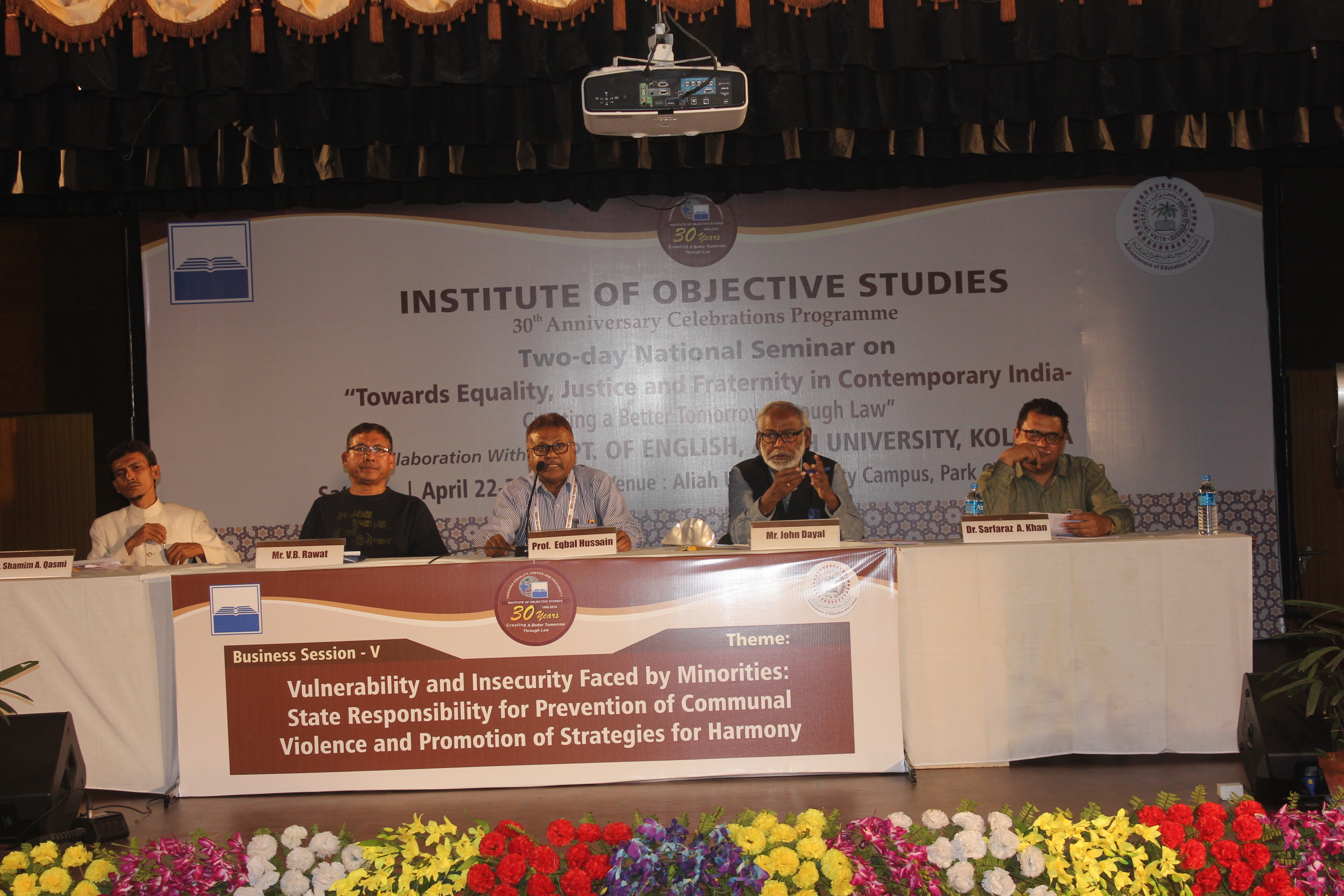 Prof T K Ooman delivered a very thought provoking address and challenged the popular notion of nation state. He openly advocated that the state must not intervene in the cultural practices of diverse communities that live in India. He suggested mere constitutional provisions will never bring fraternity among citizens unless they learn to respect cultural diversity of the people. The government has no right to intrude into the personal affairs and cultural practices of communities.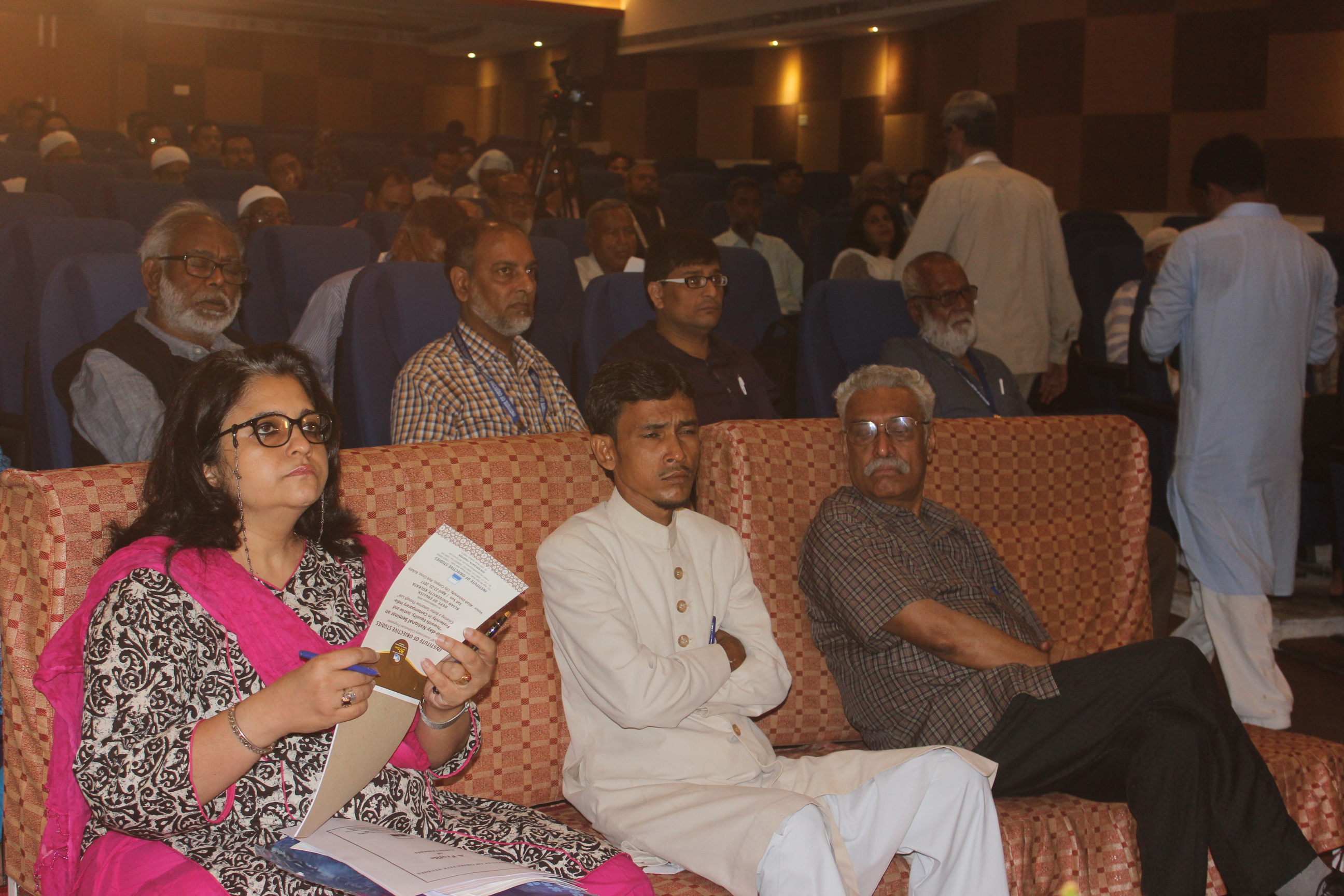 Justice Ruma Pal, former judge of the Supreme Court spoke of the Personal laws and suggested that changes must come from within from the community and efforts to make as Uniform will not succeed. She suggested that Constitutional provisions will always defend women's right when they are violated hence it will always override any personal laws when they are violated.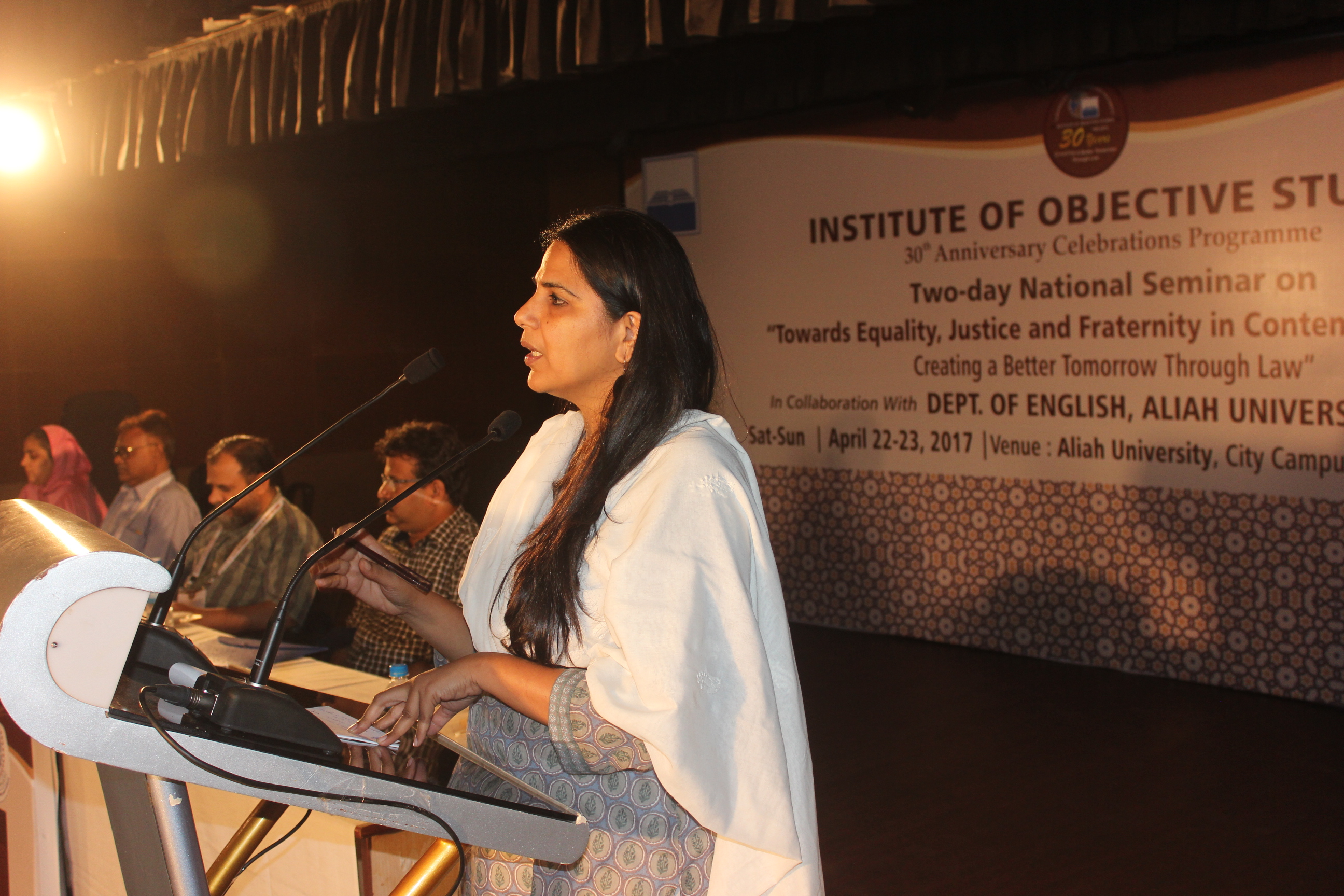 Justice K J Sengupta, former Chief Justice of Hyderabad and now Lokayukta of Sikkim High Court asked people to work at the grassroot and think over the common issues. He also advised people to register their marriages under the Special Marriage Act, after Nikah as it will then protect women much more than anything else. Institute of Objective Studies Chairman Dr Manzoor Alam also spoke on the occasion.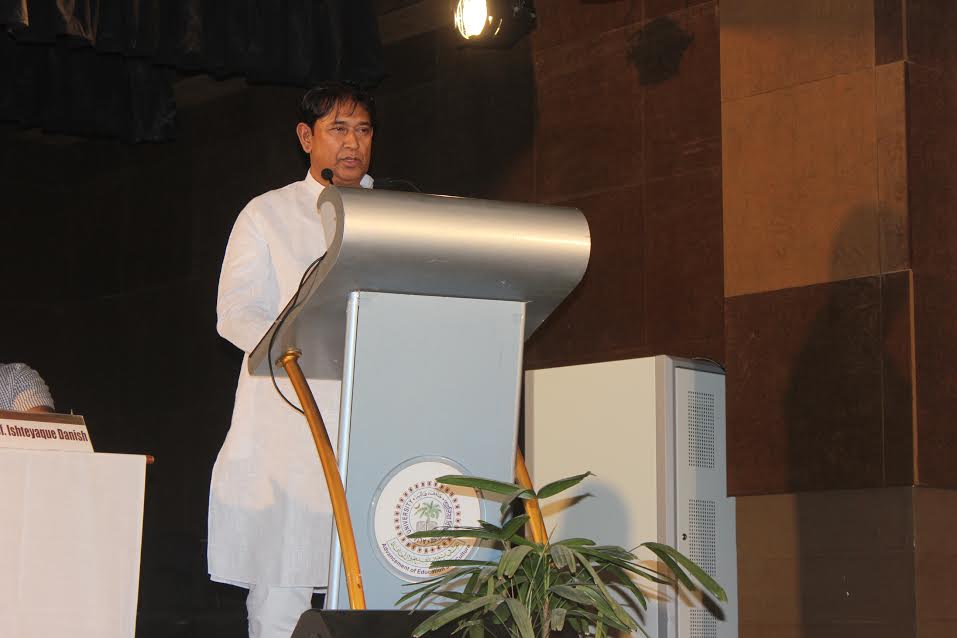 In the Business Session presided over by Mr Afjal Wani saw Prof S R Mondal speaking on knowledge Era, Ris society and Better Tomorrow : Global Challenges and local responses. Noted writer and activist Shri Ram Puniyani spoke of the danger of the communal polarisation unleashed by the Sangh Parivar through creating biases and prejudices. We need to join hand to defeat the communal fascist forces. He said we must speak to counter the narrative being rumoured by the Sangh Parivar and it is time for all the political parties to join hands. Also it is important for the civil society organisations to work diligently together. He also said that technically our constitution is the best in the world but it need to fairly implemented at the ground level.
There were presentations from young scholars on Triple Talaq issues, role of Muslim Personal Law Board.
A book, 'Exclusions of Muslims in India Legitimacy : Legitimacy of the Constitutional State" written by Mr Arsi Khan was also released on the occasion by the Justice Rajinder Sachar and all other dignitaries.
Prof Abu Talib Khan, the Vice Chancellor of Allah University Kolkata, welcomed the guests and hope the seminar would provide vision to face the future challenges.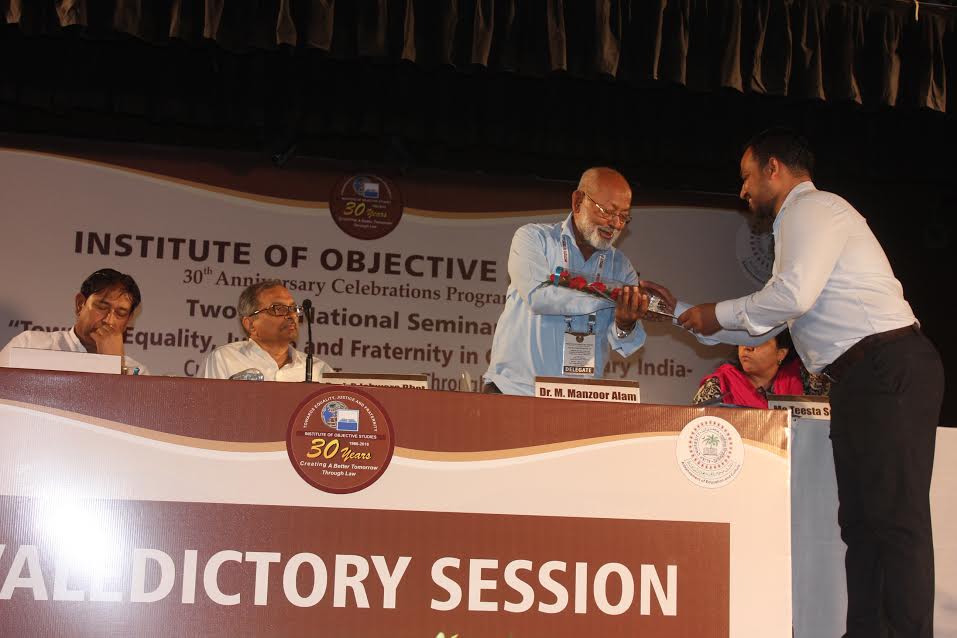 Speaking on the occasion noted human rights defender Teesta Setalvad asked for a broader unity based on conviction to defend democracy and secularism in India and express solidarity with all the like minded segments who are fighting for the rights of the people. She also spoke of Dalits and Aadivasi struggle and applauded Jignesh Mewani of Gujarat for working towards the unity of all the marginalised communities.
John Dayal spoke of violence against Christians in Kandhamal and continuous oppression of Dalits in various parts of the country. He emphasised that we can not allow our constitution to be assaulted and will have to prepare to fight long term battle. We need to track down each cases carefully and look into the way the cases have been filed and followed up by the authorities like what he himself was engaged with people of Kandhamal who faced the worst violence against them in independent India's history.
Activist Vidya Bhushan Rawat said that South Asia has majoritarian tendencies where minorities are despised and it is time we talk of minority rights in South Asia. One minority in India is a majority in Pakistan, Bangladesh or vice versa. And in all the states in South Asia, condition of minorities is serious and hence we need serious thinking over it. The anti cow slaughter movement in India is turning like Blasphemy law of Pakistan mainly targeting the marginalised and minorities and we must speak against it. While we must defend constitutional values and rights, we must have enough space for introspection to our failures too.
Manzoor Alam, Chairman at Institute of Objective Studies, said that two more seminar in this series would be organised this year with final one in Delhi to commemorate the 30th year celebrations of the founding of Institute of Objective Studies.