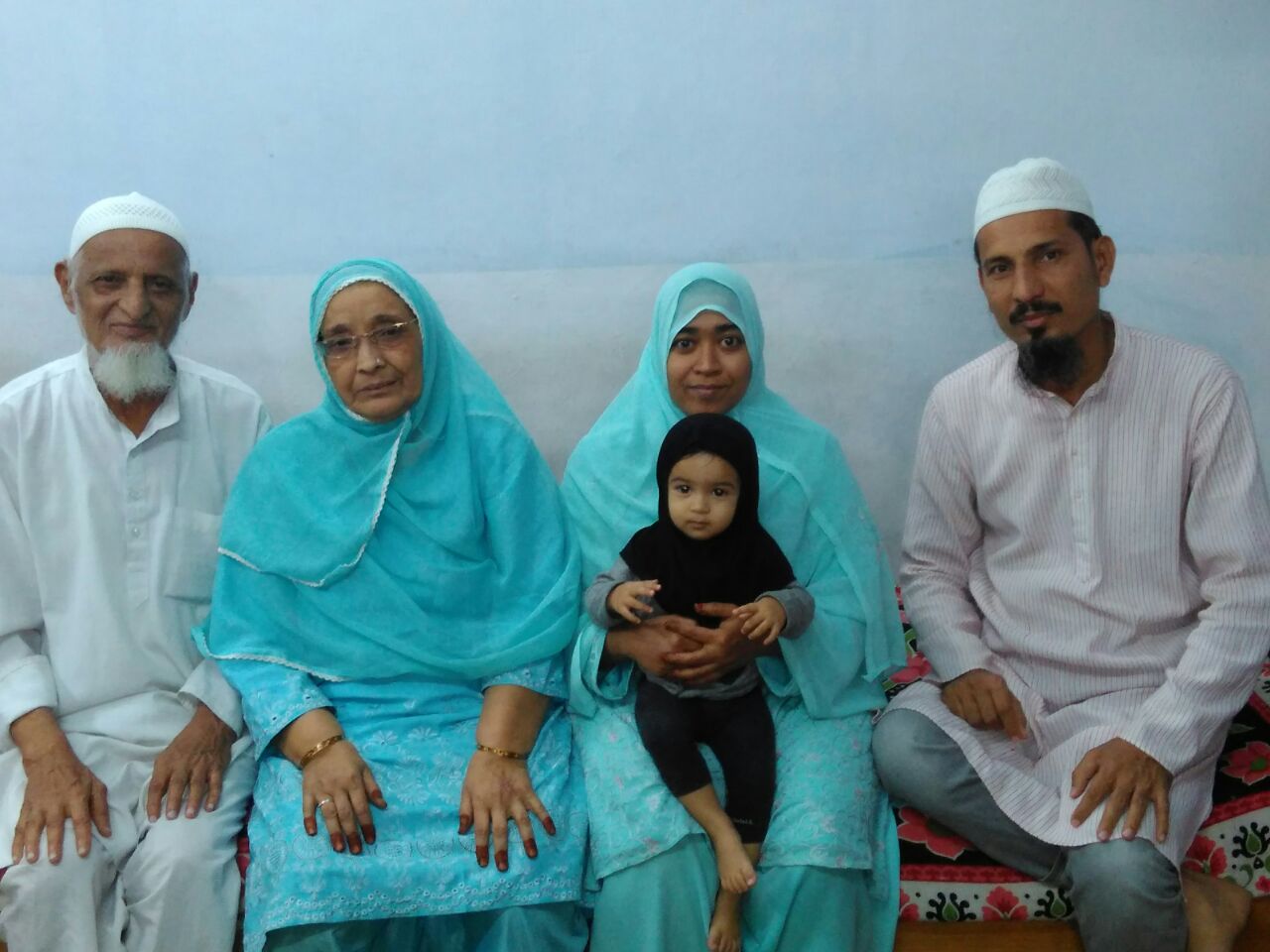 By Amit Kumar, Twocircles.net
Until April 22, 2003, Habeeb Hawa's life was no different from the thousands around him. A 29-year-old born and brought up in Ahmedabad, Hawa ran a business dealing with electrical wiring, and in his free time, he would help various social organisations. He had got married three years ago and both him and his wife were enrolled at IGNOU: Habeeb had his exams for graduation a few days later, while his wife was preparing for her M.Com final year.
And then, Hawa got a police call. His life was about to nosedive into a hell specially reserved for innocent Muslims in India: not that he knew it then.
"The police called and said that I needed to file an 'answer' for a query they had. I was confused because I had no clue, but then I thought there is no harm in going to the police station. I had been working in the relief committee for post-Godhra riots, and I had spoken to the local police so I went again. I knew these people (the cops)," says Hawa in a conversation with Twocircles.net.
Except that when he reached the police station, he was a taken to another place which was unfamiliar. "There were about 50 Muslims detained in the place. When I spoke to the others, they too seemed clueless. One cop jokingly said, 'The chessboard is in place, now we need to place the pawns in the right place.' Also, every few hours one of us would be picked, beaten black and blue and he would never return," Habeeb, now 43, says. On the night of 24 and 25, Habeeb was beaten and tortured and asked to sign blank papers. Of course, he refused. "I had been a simple, social worker and a small-time businessman. I wasn't ready to surrender for any crime that I did not know about," he says. Then, the police did something he could have never imagined (until then at least). "I was made to sit in a room which had a black glass, so I could see outside but the ones outside couldn't see me. Then, I saw my father and my wife sitting there. I was told to sign the papers and told that if I refused to do so, my father would be arrested," Habeeb says.
"Then, to rub salt into my wounds, they made me speak to my father and made me 'confess'. My father was in tears, he shouted at me, cried loudly and said he could have never imagined that he had a traitor in the house. He kept crying. Imagine, my father was crying in front of me, but I had to keep quiet because I wanted to ensure his safety," says Habeeb, his voice shaking when reminded of the incident. From there on, he was produced in the sessions court the next day and sent to police remand for "investigation and questioning". "For the next three months, they did not torture me. They did not even ask anything; after all, they knew what charges they would level against me. They gave me regular meals also," says Habeeb. Three months later, he found that he had been booked under POTA as one of the 21 people accused of masterminding the Ahmedabad Tiffin Blasts in May 2002.
"In 1992, I was 19 years old and had wanted to join the Army. In fact, I cleared all my exams also, but to some issue regarding my age and/or birth certificate, I could not join. So, I decided to help the society in other ways and decided to do social work in my free time. I volunteered with a Hindu social organisation and was the lone Muslim to work with them. I volunteered in the post-earthquake relief measures in 2001, and after the riots in 2002. When I sat in the court, hearing the charges, I kept wondering about all this. Why me? What did I do? I was accused of conspiring against my own country, my own state, my own people. Why?" says Habeeb. At that time, his father was also under the impression that he was guilty.
Once he was sent to jail, the first thing he did was to speak to his family and tell him what happened. "My father and wife cried so much when I told them the truth, and how I had been framed. My father said he was relieved that his son was innocent. Now, they had to prove it in the court," he says.
With Habeeb in jail, his father and wife had to find ways to earn a living and sustain the family. So, Habeeb's father went back to repairing fans and other electrical goods from home again at the age of 70, while his wife started taking tuition classes in the neighbourhood.
When the trial began, Habeeb thought he would get justice since he was innocent. Or so he thought. "The case went on for three years, during which we saw 16 of the 21 accused get acquittal from the court. Initially, I was so taken aback that I refused to talk to people or participate in any activity in jail. However, I soon realised that I can carry on with my social work here too, and since we are all here for the long haul, I can get back to studies."
The POTA court sentenced five including Habeeb to 10 years imprisonment, and the order was challenged by both the Gujarat government as well as the accused. "Over the next four years, I studied and taught while being in jail. I am proud to have more than 23 degrees awarded to me from a number of universities. People who came as illiterates in jail were able to read the newspaper thanks to my classes, " Haneef says.
However, in 2011 the Gujarat HC increased the punishment for four of the five to life imprisonment while acquitting the fifth person. "I believe that our lawyers made some crucial mistakes while fighting our cases in the POTA court and the High Court. For example, when our case went to the Supreme Court, our lawyers informed the court that I was accused of driving around in a car on the day of the blasts, even though the there was a curfew in Ahmedabad as proven by police records. Simple things like these can save someone's life," Habeeb says. He adds that had it not been for the support of Jamiat Ulema-e-Hind, there was no chance they would have been able to appeal to the Supreme Court. "I will thank President of Jamiat Ulema-e-Hind Maulana Syed Arshad Madani and Secretary Jamiat Ulema Maharashtra Legal Aid Committee Gulzar Azmi for the rest of my life. Without them, we would have remained in jail for the rest of our life," Habeeb adds.
Habeeb's only comfort came from the two weeks that he would be allowed to go out on parole every year; and in February this year, Habeeb was finishing his parole on February 2 and was on his bike when his phone rang. "You have been acquitted of all charges Bhai," said the voice from the other side. "I parked my bike and cried loudly. After all these years, the Supreme Court had proven that I had never been a terrorist. I went back to the Central jail at 4 pm and turned myself in since my parole had got over and I was still a prisoner. I stayed for six more days, and then I stepped out for good," says Habeeb.
Now back with his family, Habeeb says he wants to restart his business so that his father and wife do not have to work anymore. "They have suffered a lot…my father is 82 years old now and deserves to rest," he says.
But even after all these years, Habeeb says he will remain committed to social causes and helping the people in as many ways as possible. "I am still an Indian, right? I will never stop helping people…thanks to my friends and families from all religion that I am free today," he says and added that he wants to set up a computer training centre to help the youth in his area.
However, at the same time, Habeeb says that he has no plans of filing for compensation for all the lost years. "I have no energy left for a case now. At least I am free; so many in the jail cannot even claim that. I have lost a lot, now I want to spend the rest of my life peacefully," he says.
SUPPORT TWOCIRCLES
HELP SUPPORT INDEPENDENT AND NON-PROFIT MEDIA.
DONATE HERE