By Afroz Alam Sahil, Twocircles.net
As you step out of Lucknow and move towards Malihabad, the mango capital of the state, commercial activities slow down and concrete structures give way to mango orchards (although many orchards are being chopped down to pave way for resorts for the rich). After travelling for about 35 kilometers, you reach the Gram Panchayat of Mall in Malihabad tehsil.
Mall is like any other village in Uttar Pradesh with mixed population and people dependent largely on agriculture and sundry activities. But this Gram Panchayat has a claim to fame: it was adopted by BSP president Mayawati under Saansad Adarsh Gram Vikas Yojana. In UP politics, any link to Mayawati makes for a detailed story but Mall village's adoption by the BSP supremo was confined to three lines mentioned in local newspapers.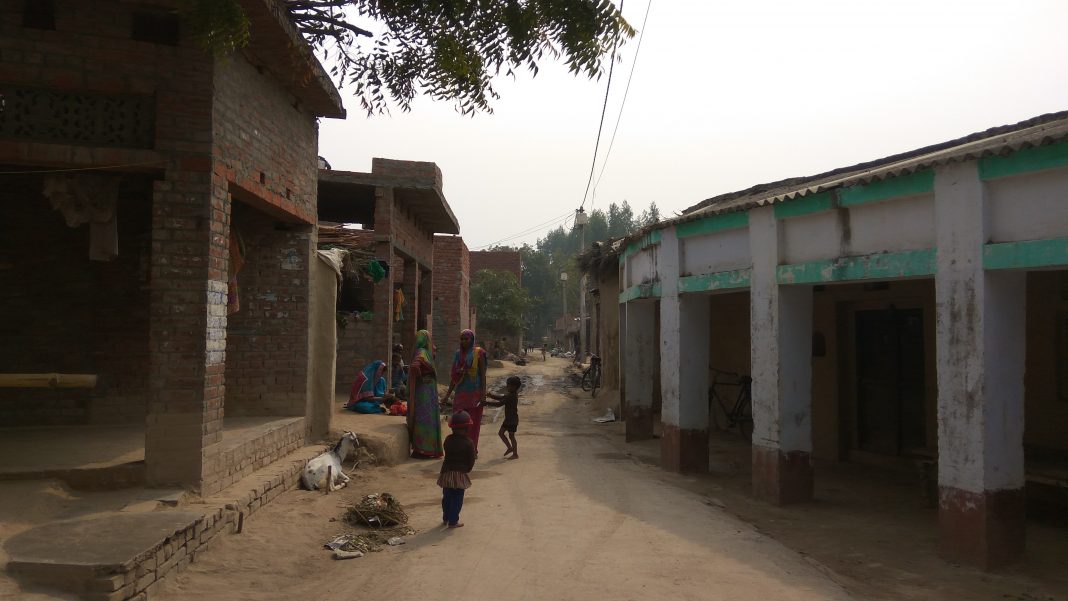 But the perception that adoption by Mayawati would have changed its picture is proven wrong the moment you step inside the village. Amanullah, 55, a resident of Mall village claimed, "Behenji never adopted us; it was only an announcement. She left us like a step mother on the ground to die. Why was there so much drama over being 'adopted' when the results are otherwise?"
Amanullah Ansari has a family of seven which includes five girls. His son works in Delhi, leaving Amanullah to feed all his family members in the village.
The Gram Panchayat Mall has four hamlets: Veerpur, Mall, Gangan Barauli and Bidhi Shyama. In Mall village, there is a total of 1,513 families of which 629 belong to the Schedule Caste (SC) category. In terms of population, 3,147 of the 7,981 people belong to the SC category.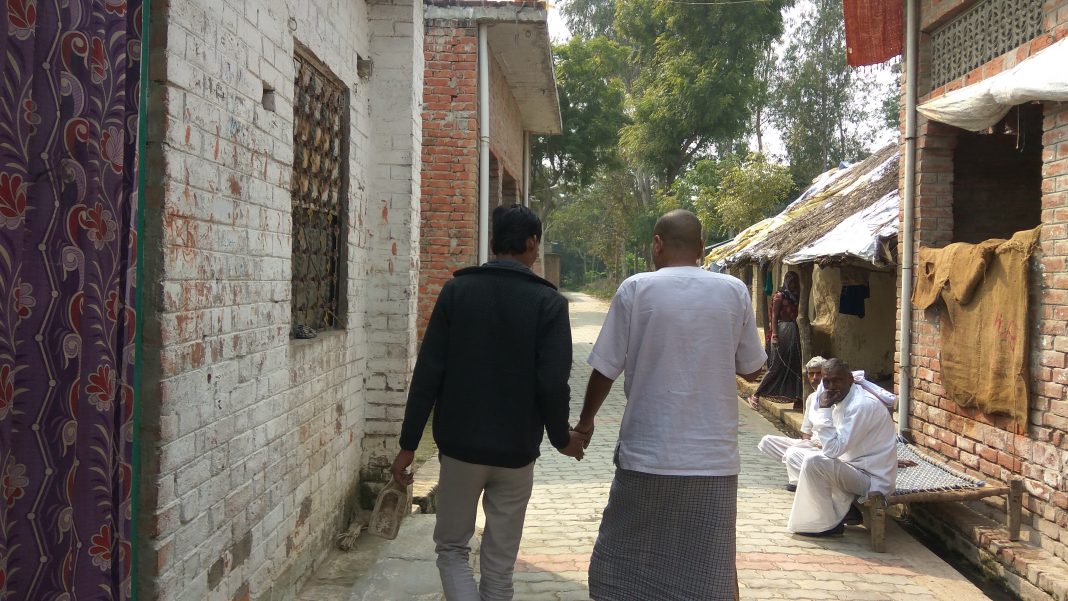 On first impressions, one may wonder what the fuss is all about: after all, this Gram Panchayat has eight primary schools, two private college, one hospital and several bank branches. But it is only when you see how they are distributed that you realise why the residents believe the 'adoption' by Mayawati has failed to reach the various localities within the Gram Panchayat.
Village Committee member Sidhu Tiwa says, "We did not get any benefit after being adopted by Mayawati. Even the old street lights were removed on the assurance that new ones will be installed. But the transition never happened." He adds that the little work which has been done in the region has largely remained confined to the Bheem Tola locality.
Even Bheem Tola, which is a locality of Dalits and was originally named Ambedkar Nagar, is far from developed. As you enter the village, you are welcomed by overflowing drains and unpaved roads. Most of the people in Bheem Tola continue to defecate in the open, thus shattering the claims of Swachch Bharat Abhiyan and campaigns of celebrities like Amitabh Bachchan and Vidya Balan.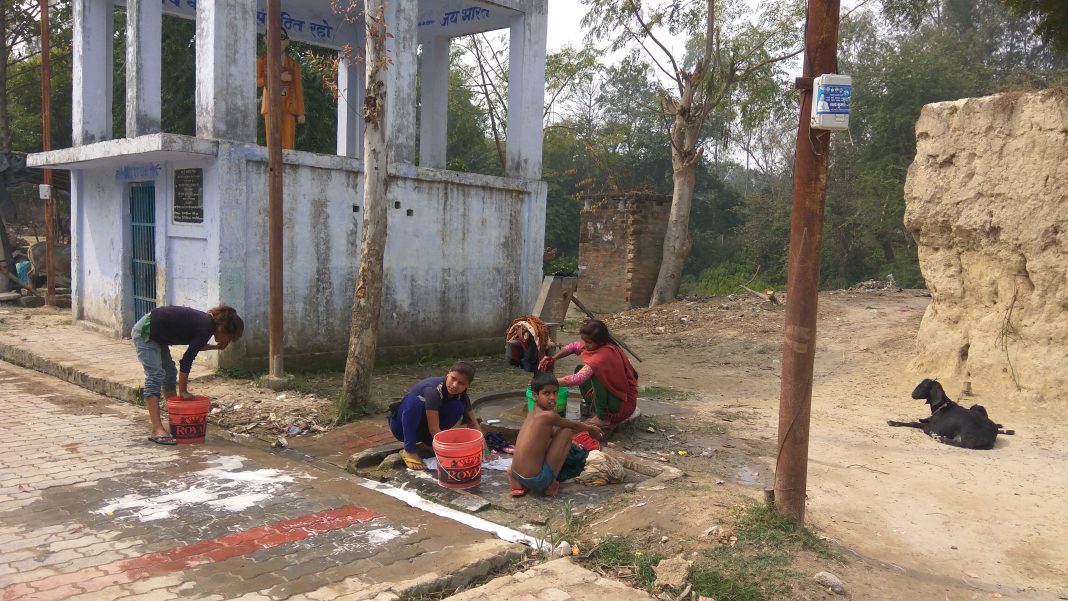 The only sign of progress in this area is the 154-metre long interlocking tiles road at the cost of 6.87 lakhs. The work has reduced the sufferings and has made movement possible in the rainy season. Also, nearly 1,100 electric poles have been erected including 700 poles in their area. The area also has one electric transformer which is part of 7-8 transfers in the whole village, all done by Mayawati.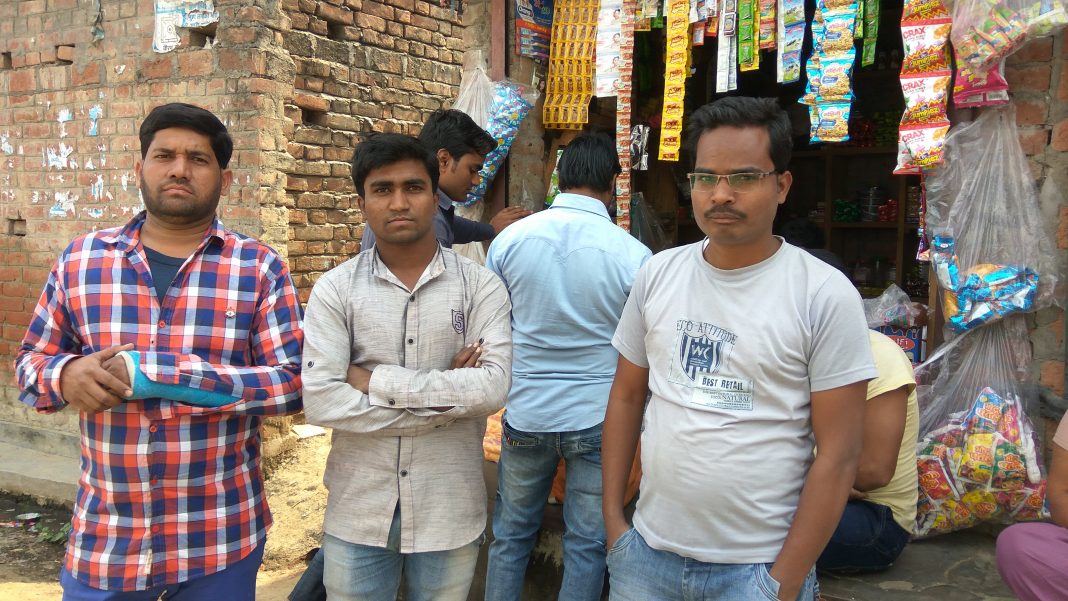 It would also be wrong to put the entire blame on Mayawati. Dharmendra, 45, another resident in Bheem Tola is quite angry with local representatives. He claims that local MLA Indal Rawat has never visited the village. MP Kaushal Kishore also never turned up and neither Behenji nor her representative has ever visited the village. Surprisingly, even the village pradhan never cared to visit Bheem Tola. His views are shared by Sarju Devi 70 and Chandrakali, 45, claiming that there are no takes for problems faced by poor.
Rajesh Kumar, a postgraduate in social sciences, claims that total population of Bheem Tola is 1,100 which includes 500 females. There is a junior high school for girls and the nearest hospital is two kilometers away. He also says that a community centre was to be constructed by Pradhan got it shifted.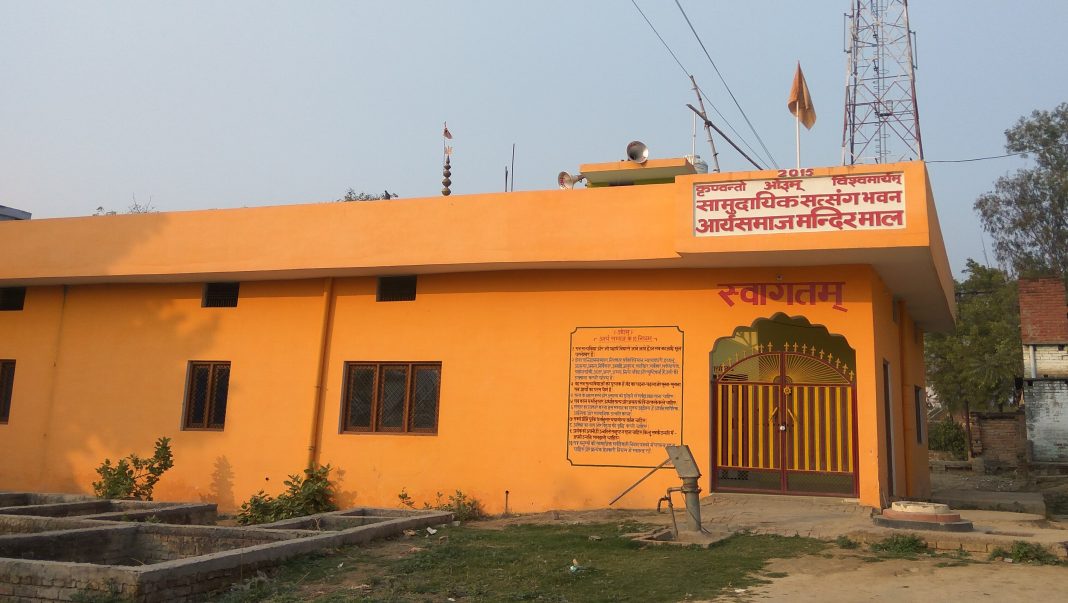 Shrawan, 28, MBA and working in Ludhiana, is visiting his village for casting his vote claims that the biggest problem of Bheem Tola is that there is no place for holding marriages. Shrawan's claim is, however, far fetched as hardly any village can boast of marriage hall in UP.
Beyond developmental issues, the other factors that have contributed to people's anger have been the lack of implementation of various government schemes. Take, for example, the issues of senior citizens in the area. Tulsa is a 70-year-old who has been shown 'dead' in official records and therefore, she is unable to receive her old-age pension for the past three years. Due to her eye sight problem, she has also not been able to get Aadhar card. Similarly, Rukana Devi, 60, claims that she has not received her pension for the past six years. She does not have a ration card, toilet or even a gas connection under Ujjawala Scheme.
People claim that most of them have Job Cards but there is no work under MNREGA. Most of them are BPL card holders but have not benefitted under Ujjawala Gas Connection. In 2013, only three girls received a laptop from Akhilesh Yadav scheme. Even the 100 people who receive the Samajwadi Pension say that it is irregular.
Although Bheem Tola has some roads, areas like Chikwan Tola cannot even claim that much. The area, which is predominantly Muslim, is in a pathetic condition. Haseen Bano, 55, claims that no politician comes here but sycophants of these leaders visit the area. Due to elections, they are however getting uninterrupted power supply. Haseen Bano refuses to be photographed.
In Pashchim Tola, Mohammad Arif, however, claims that due to Mayawati's adoption of the village, a new transformer has been installed, water over head tank has been constructed. However, they remain out of use and running water supply remains a distant dream. The Imam of Purani Masjid Mohd. Sharafatullah claims that lights were installed at 2-4 places but they are now defunct. People also claimed that there is not a single school in their locality and 70 percent of them go for defecation in open. Village Pradhan Rani Gayatri Singh's son Madhvendra Singh, who is also her representative,  claims that they were expected an overnight change after Mall was adopted by Mayawati but it is clear that nothing like that has happened.
Village Development Officer Dinesh Sharma claims that no fund has been allocated to the village from Mayawati's MPLAD. But 10 halogen lights were installed through power corporation and 500-600 meter cemented road was laid and some work has been done in Bheem Tola.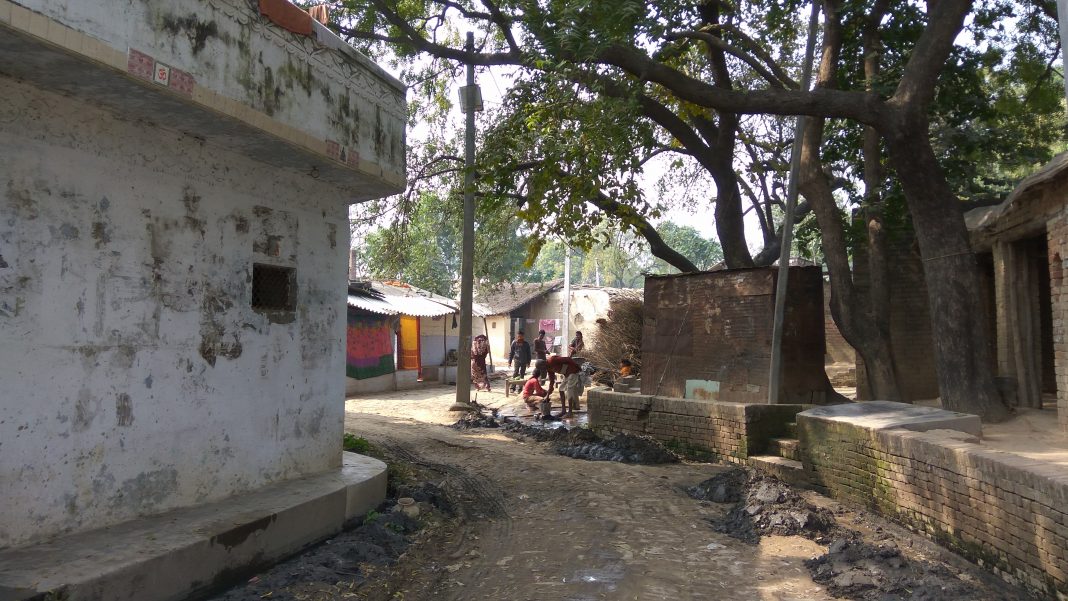 He also added that it was the efforts of the Gram Panchayat along with contributions from locals that helped them build the Arya Samaj temple and a Satsang Bhawan in the village.
Mall may be disenchanted by the efforts of Mayawati, but not for long. According to reports, the BSP Supremo has now adopted a village called Fareta in the district of Mohanlal Ganj. One hopes that Fareta has a better experience than Mall.
*This story was made possible in partnership with Indian American Muslim Council*
SUPPORT TWOCIRCLES
HELP SUPPORT INDEPENDENT AND NON-PROFIT MEDIA.
DONATE HERE