By Afroz Alam Sahil, Twocircles.net
Auntgarhi Saura/Malihabad: The BJP, and Prime Minister Narendra Modi, have repeatedly said in their election campaigns that if BJP is voted to power in UP, the state will see development and "Acche Din" like never before. However, these promises seem hollow to residents of village Auntgarhi Saura in Malihabad tehsil, nearly 42 kilometres from state capital Lucknow. This village was adopted by BJP's Lok Sabha MP Kaushal Kishore from Mohanlalganj constituency.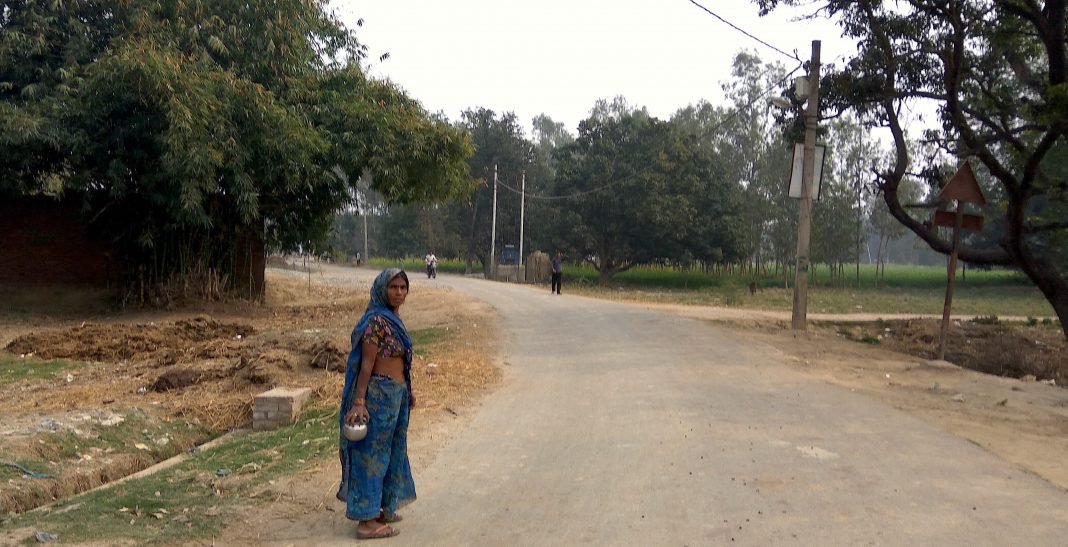 Earlier, Kishore was an MLA and even a minister during the Mulayam regime. He formed his own outfit-Rashtravadi Communist Party- and in 2014 joined BJP and became an MP.
Although Kishore has often portrayed an image of raising people's issues, it is clear that this village is no testimony to his achievement. When we arrived in the village, we saw a few women heading for the field with a lota in their hand, suggesting that open defecation still prevails in the area despite the much-hyped Swach Bharat Abhiyan.
Although there is a toilet in the village, people claim that few strongmen from Thakur community have taken over the same and anyone else using it is thrashed. As a result, the toilet remains unused.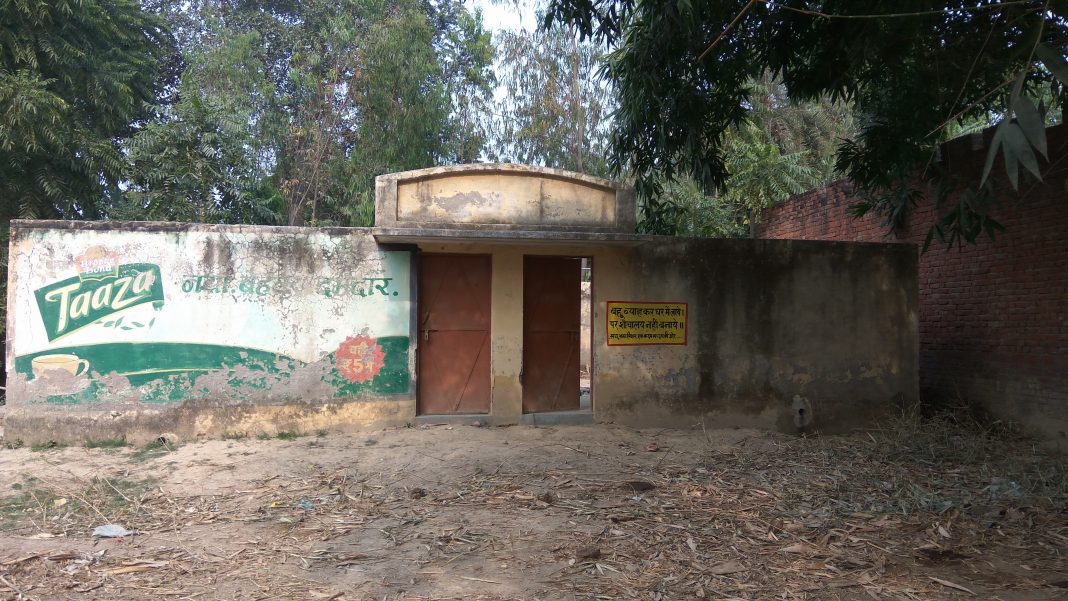 The Panchayat Bhawan also has a similar story. The building is in a dilapidated and remains locked most of the time. As of now, it remains a  storehouse for keeping junk.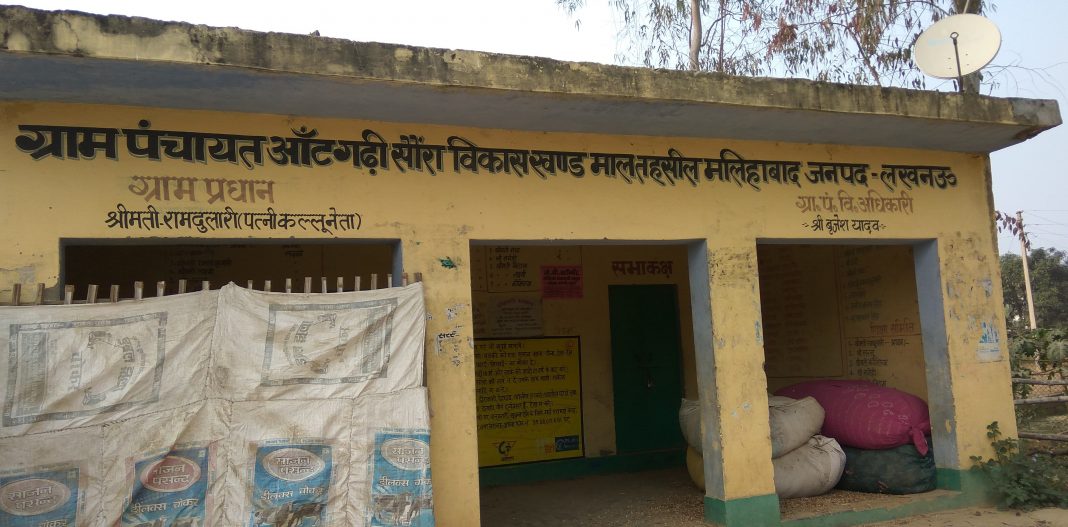 While talking about the nearby primary health sub centre, villages claim that hardly any doctor visits the place and people are dependent on a health centre located nearly 7 kilometres away. The people are especially disappointed at Kishore because he had got maximum votes from this village and hence, the people thought that they would no longer have such issues.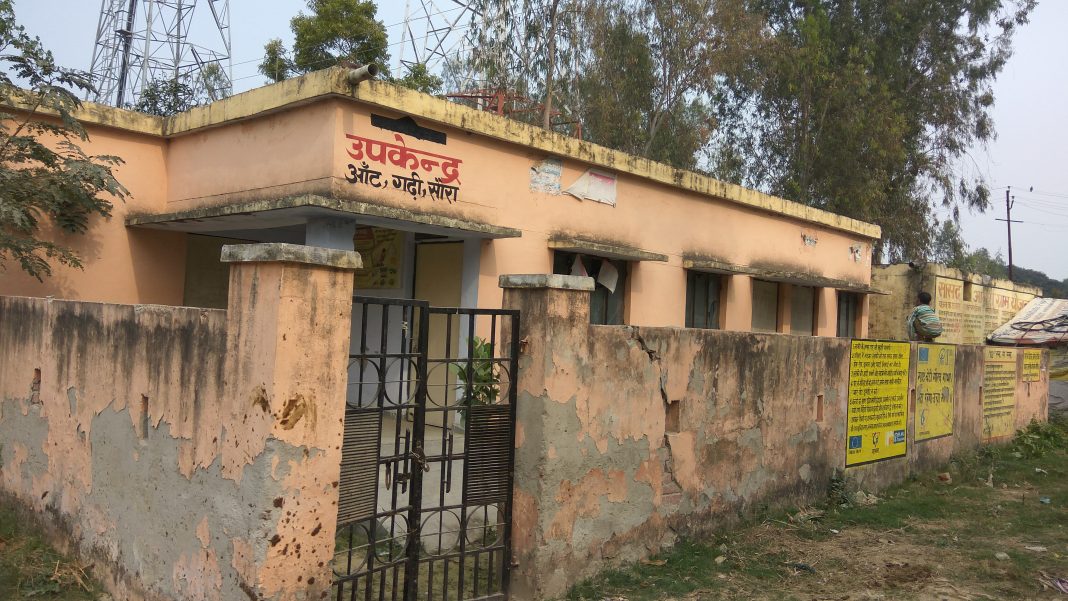 Education also remains an ignored issue in this village with a population of nearly 5.500. It has only three schools upto Class VIII. After that,  children have to travel nearly 7 kilometres for studies and after Class XII, they have to head towards Lucknow. Locals claimed that even teachers in these schools are not so qualified.
The roads in the village are virtually nonexistent and even the condition of the few roads is deplorable. Ganga Ram Sahu, 72, claimed that village faces water problem and an overhead tank was to be constructed from MPLAD  funds, but it never happened even though a few pipes were laid out. Arvind Singh, another villager claims that nearly 70 percent of the houses do not have toilets. The only positive in the village was the presence of electricity due to the MP's intervention, poles were erected and wires were laid.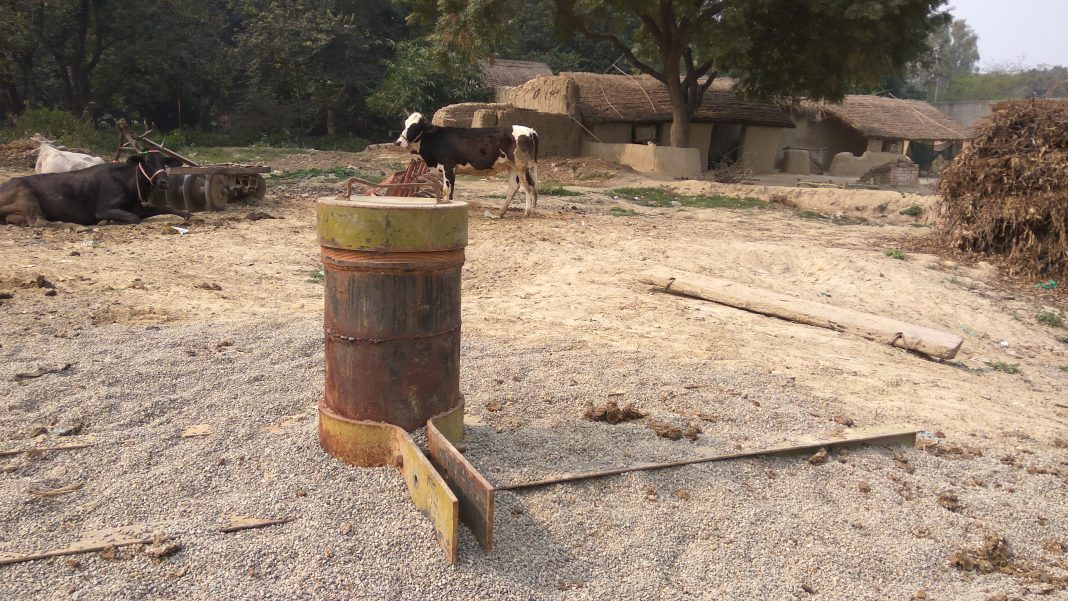 Three kilometres from Auntgarhi is the hamlet of Jalauli with 100 houses and a population of 800, which includes about 60% Dalits and 40% upper castes.
Changa, 60, has a problem in walking but there are no doctors in the village. This hamlet has no schools and as a result has an adverse affect on girls education. Durgesh Singh, another villager claimed that people face lots of problems in marriages as there is no community center.
Most of the villagers rued that politicians even do not visit the village for votes during elections. Instead, some people come and tell them where they have to vote.
Retired teacher Uday Pratap Singh, 73 claimed that the village is 300 years old and many people became teachers but there is no school in the hamlet. He claims that despite their efforts there was no response from the government.
Village Development Officer Sunil Kumar informed that the village did not receive any additional funds despite being a model village, so no work could be done. It remains to be seen what the MP has to say about the village, but if the residents are to be believed, it has clearly not been promising.
SUPPORT TWOCIRCLES
HELP SUPPORT INDEPENDENT AND NON-PROFIT MEDIA.
DONATE HERE