By Siddhant Mohan, TwoCircles.net
Since past few weeks, Varanasi's city administration was trying to uproot the micro-level business setups of street vendors but on Friday, it turned violent.
On Friday evening, Police force reached the roads surrounding the Banaras Hindu University. The road has numerous shops of various vendors. These shops serve a majority of the population coming into BHU hospital as well as the students of the BHU.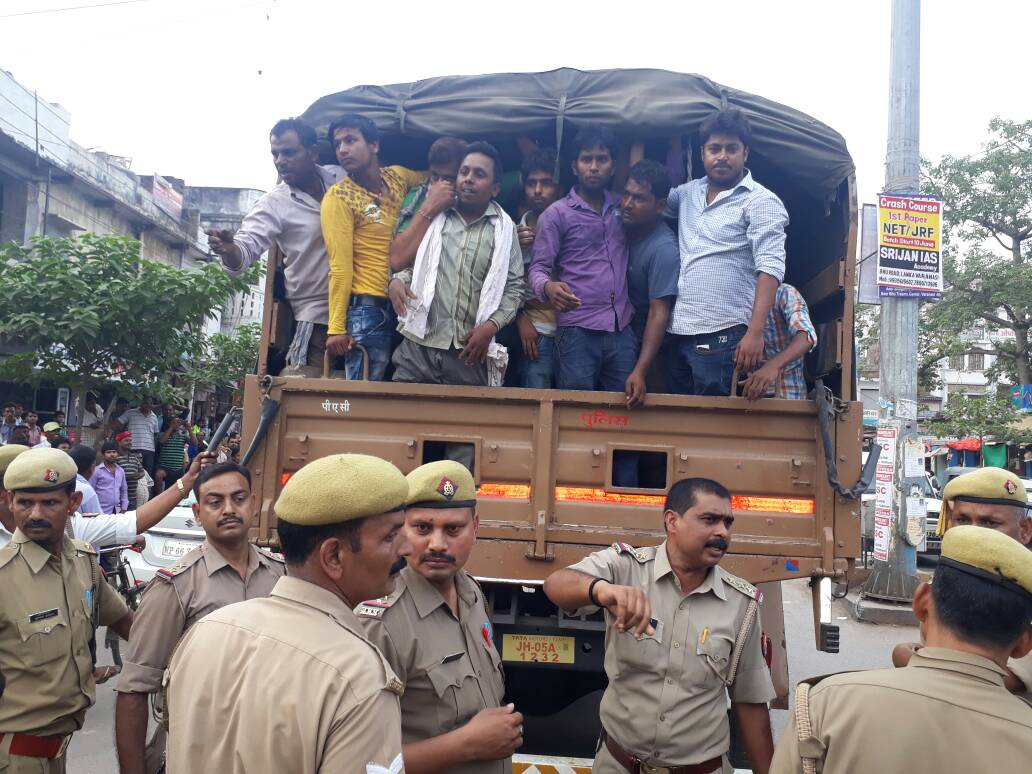 After reaching on the spot, Police started vandalising the street shops and allegedly started beating the vendors too. Soon after it happened, various students and activists from BHU reached the spot and started protesting against the Police action.
To make the matter worse, Police arrested Chintamani Seth and Prem Sonkar who are the leaders of a union of street vendors. Along with these two, various activists and students from Banars Hindu University also got arrested.
The protestors have alleged that city's Police is breaking the Supreme Court's ruling as well as Street Vendors Act, 2014 of the parliament by dislocating and beating the vendors of the city.
The matter soon out of the hands, when Police refused to release the arrested students, leaders and activists on bail but sent them to jail. On late evening of the, Police promised that those got arrested should be freed by morning.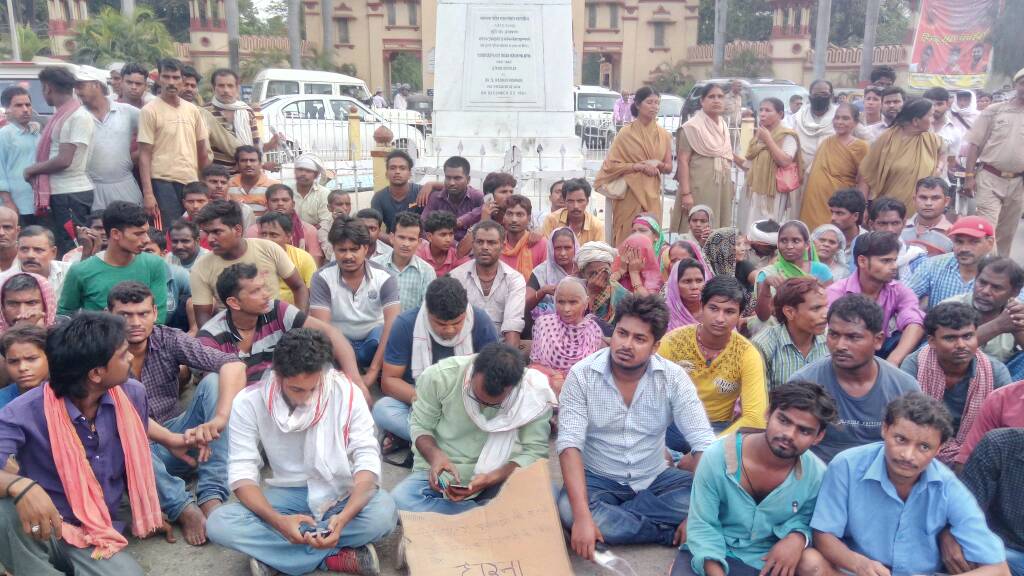 This step has caused a big chaos in Prime Minister's constituency where the local economy is chiefly depended upon the small and street-level business setups.
However, the episode is not new in the city. Since Yogi Adityanath sworn in as Chief Minister of Uttar Pradesh, there have been several episodes where police has manhandled street vendors. On May 30, Police also turned down the shops of food vendors in Sigra area, and allegedly beaten the shop owners.
According to estimates, there are 24,000 registered in the street vendors in the city while the remaining are trying to get listed but they accuse the administration that instead of listing them as valid street vendor, police is trying to throw them out.