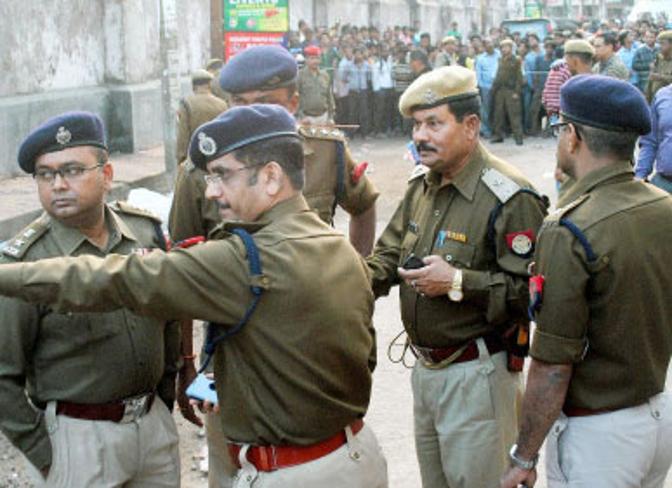 By Siddhant Mohan, TwoCircles.net
A constable in Assam Police has landed in a rather strange, but a familiar situation in Assam, where he has to now prove his Indian citizenship.
Abu Taher Ahmed has been serving as a constable at South Salmara police station in Dhubri district of Assam. After 10 years in service, Ahmed was served a notice from foreigners' tribunal (FT) during mid march asking him to appear in court to prove his citizenship.
Ahmed was almost with no help when he was slapped with notice, but Aman Wadud, a human rights' lawyer based in Guwahati and a report from Times of India reporter Abdul Gani came to his rescue.
While talking to Times of India, Ahmed said, "I was shocked and didn't know how to react when I got the notice." Ahmed has to be present in court on August 8 with all the relevant papers to prove his citizenship. "What the court has said, I will follow it. I am an ordinary man, I hope it will be cleared soon," said Ahmed.
It is strange when a Policeman, that too serving from last ten years gets questioned for his citizenship. Because before joining the force and at the various points during service policemen have to submit their papers, which may easily prove the citizenship.
This strange situation for Ahmed might have risen because of a Police case that he was facing even before joining the force. The case is of 'doubtful voter', a case which many people in north-eastern states are facing.
Taking the cognizance of the case by the report published in Times of India, Mukesh Sahay, DGP Assam Police, conveyed his concerns to the SP of South Salmara police station. After this, SP Amrit Bhuyan called up the constable Abu Taher Ahmed and offered him all possible help in the case.
Commenting on the case and related things, advocate Aman Wadud told TwoCircles.net, "The case is not solved yet, but it is sure that Police department has extend its support to him. The final judgement in the case underlies with FT."
Ahmed's case is strange in one more perspective that Ahmed is posted in Assam Police but the notice is served by the Assam Border Police. So even the Police department has offered him to help him in all ways, the jurisdiction lies with the charges framed by Border Police and FT. Aman Wadud said, "For Ahmed it is comforting that his own department is helping him."
On the case of doubtful voters, Aman Wadud told, "Assam Border Police serve such notices and list people as doubtful voter on arbitrary and random basis. There is no tracking or investigation involved in this. Many people in Assam are facing such cases."
Although, the case might not be new but lack of coordination between Assam Border Police, which is infamous for slapping such notices, and other government bodies has put rights and duties of regular Assam citizen.
Abdul Gani, Times of India reporter who broke the story, said, "It is not new. There was one case I followed in 2014 where a School teacher who was on election duty, was barred from voting on the same suspicion of being a doubtful voter." Gani was referring to the case of Shahjahan Kazi, who has worked as a polling officer over eight elections, but he is not allowed to vote because he too, is a D-voter.