By TCN News
Khudai Khidmatgar made an important contribution towards women empowerment in the region of Mewat, Haryana by starting a vocational centre on March 15, 2017.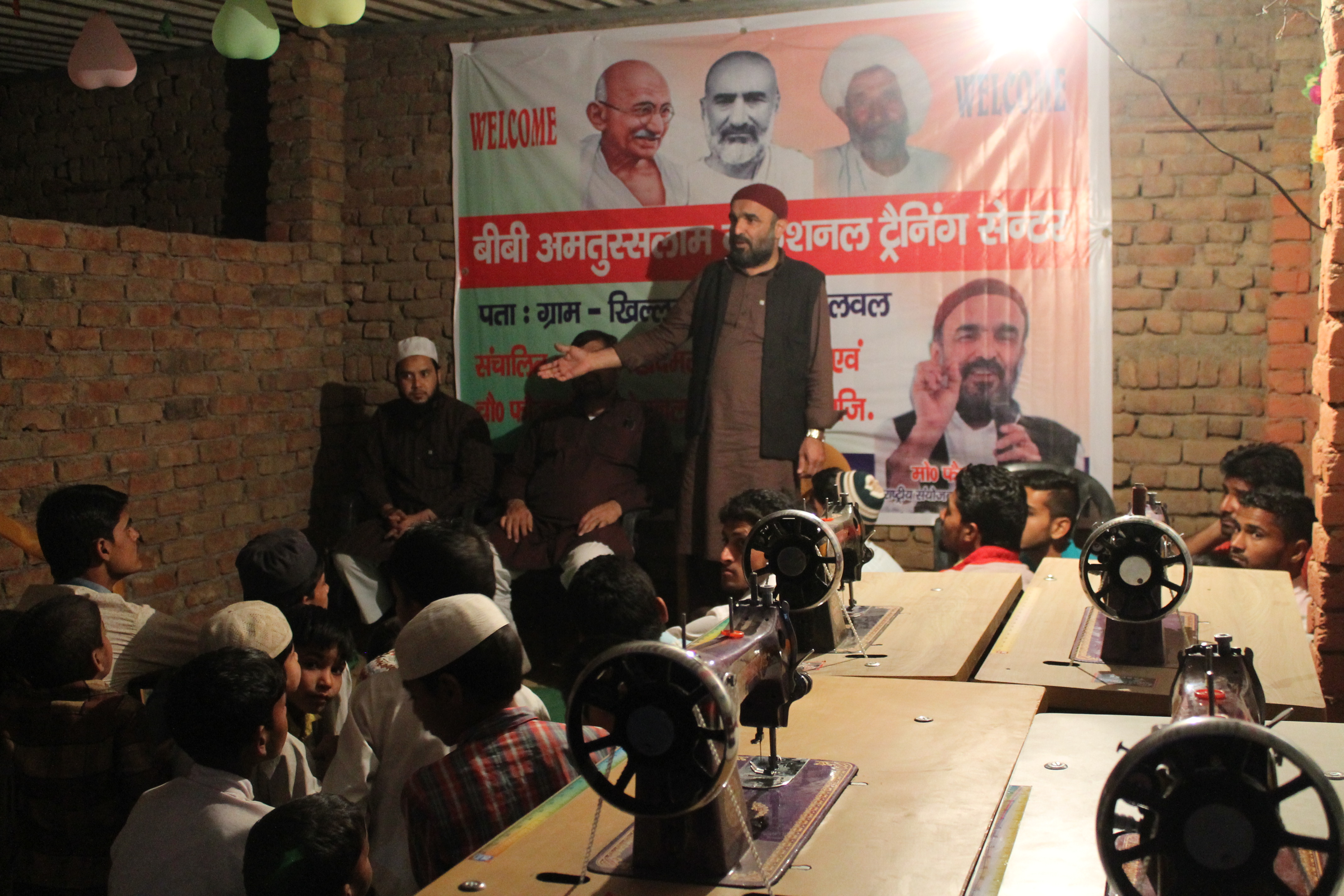 It is important to point out that despite being only 60 km from Gurgaon-the millennium city-Mewat has the lowest literacy rate for women in the state at 33.6%. To address this, Khudai Khidmatgar inaugurated the Bibi Amtussalam Mahila Vocational Center at the hands of national-level member Tahseen Ahmed and Mewat Khudai Khidmatgar member.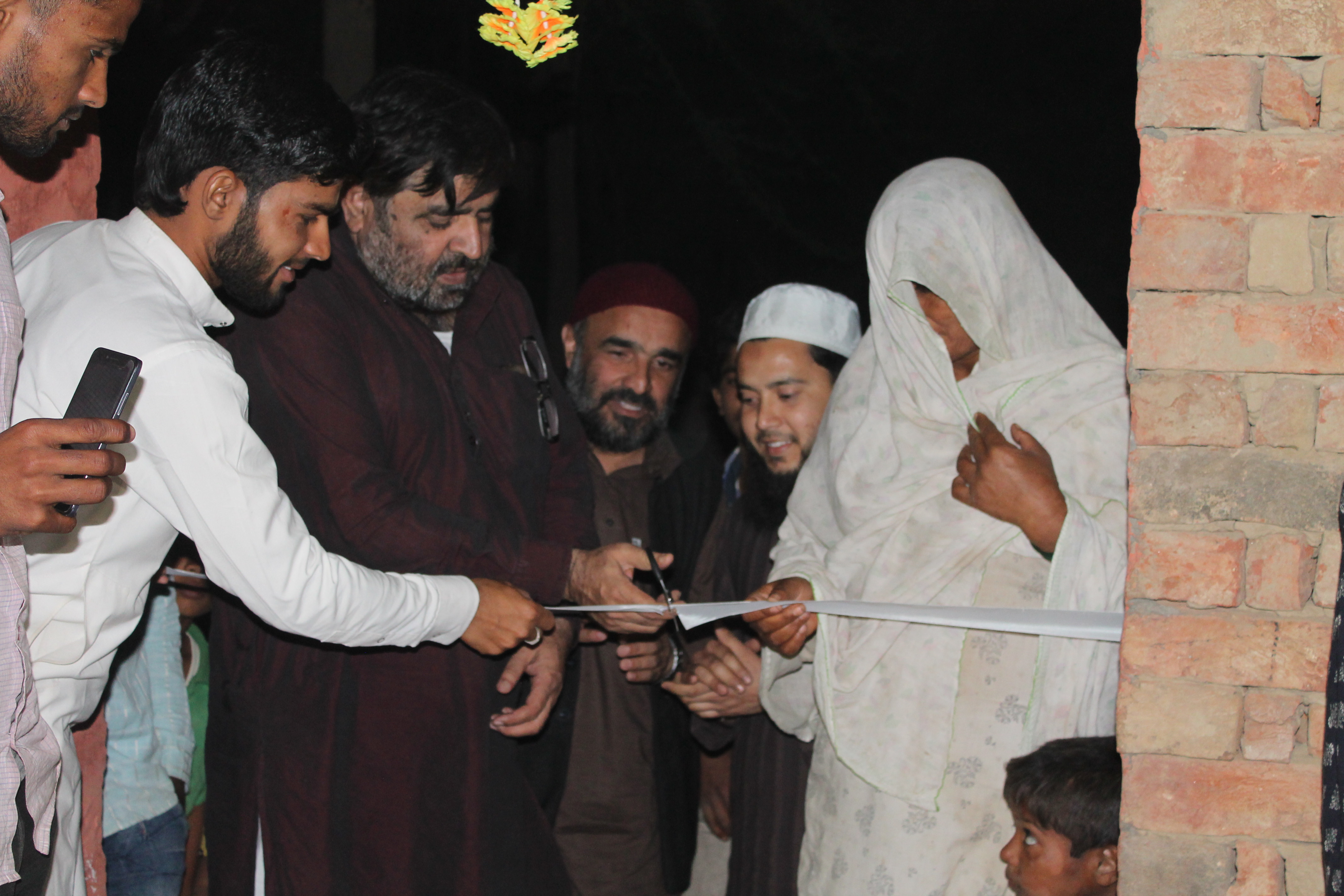 Speaking at the occasion,  Khudai Khidmatgar leader Faisal Khan said that there is immense responsibility on social activists to prepare community leaders. This serves as the only weapon in removing injustice and discrimination. He said "Bibi Amtus-Salam was one of those who gave everything to this nation yet no one knows her or talks about her. She was the one who was with Mahatma Gandhi in Noakhali in 1946 when worst riots took place in Bengal and Gandhi went on fast unto death to bring peace. Gandhi treated her like her own daughter. She was so dedicated to Mahatma Gandhi and his ideals that Gandhiji even scolded her many times for her extreme idealist behaviour and expectations. Thus, when her family members left for Pakistan, she decided to stay in India."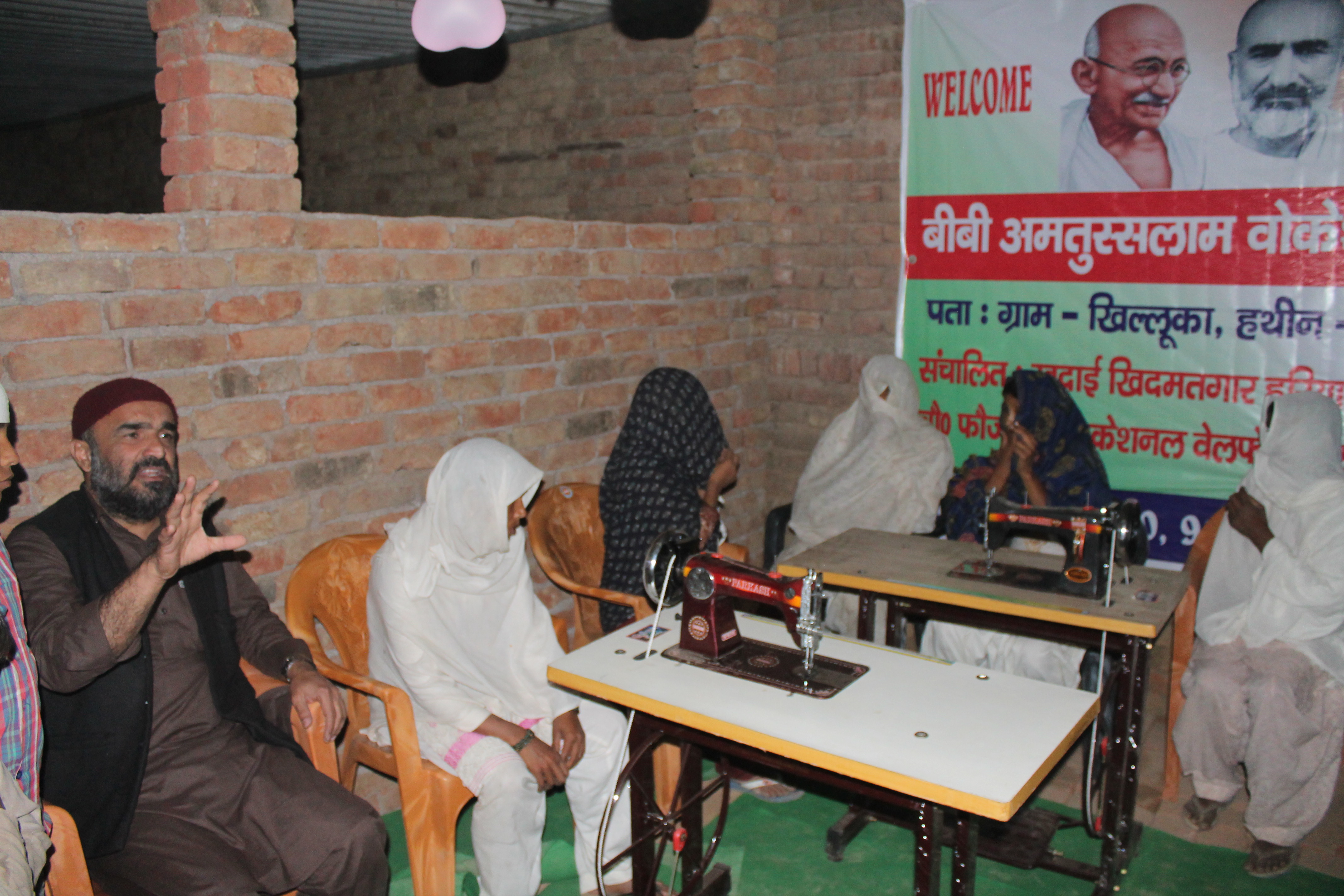 Bibi Amtus-Salam established Kasturba Seva Mandir and other Khadi institutions in Rajpura town where she helped Hindu migrants from Bahawalpur, Pakistan to settle down, he added. He further said constructive work will make our struggles more effective. Without constructive work, a struggle is not sustainable and so, this centre will work towards peace and mass mobilisation and promotion of unity in diversity.
Members of the organisation said they hope that this centre, which will be run by local women, will empower women of the region economically and socially.
SUPPORT TWOCIRCLES
HELP SUPPORT INDEPENDENT AND NON-PROFIT MEDIA.
DONATE HERE