By Faisal Fareed, Twocircles.net
After the humiliating defeat in UP assembly polls, the question of opposition parties mainly SP, BSP and Congress coming together to form a grand alliance on lines of Bihar is gaining ground.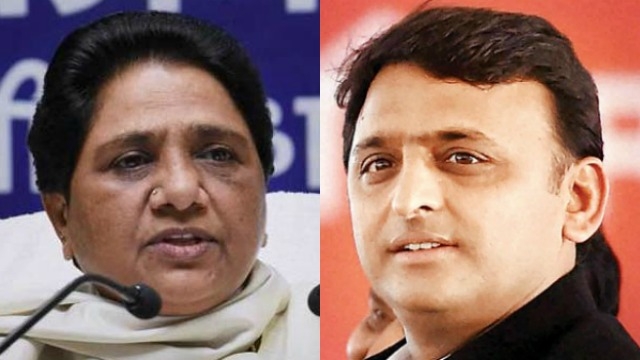 The first test of the grand alliance will be in April next year when Mayawati has to depend on others for getting another term in Rajya Sabha if she desires.
None of the parties is left with any space, ego, aspirations and demands to oppose the formation of the grand alliance. For them, it is now not a question of winning the polls but mere survival.
Going by the circumstances and the upbeat morale of BJP and its allies, the opposition parties hardly stand any chance in coming 2019 Lok Sabha polls unless some drastic happens and politics takes a complete U-turn.
Now, these parties are not in a position to deny any proposal for forming a grand alliance. SP and BSP can at least, however, leave Congress out of the alliance as Congress comes with extra baggage with hardly any value addition.
The first test of the probable grand alliance will be in April 2018, a year from now. On 2 April 2018, 10 seats of Rajya Sabha will fall vacant. From these seats, six are with SP, two with BSP and one each with BJP and Congress. Among SP members who will retire include Naresh Agrawal, Jaya Bachchan, Kiranmay Nanda, Munawwar Saleem, Alok Tiwari and Darshan Singh Yadav. For BSP, Mayawati and Munqad Ali will also retire while Pramod Tiwari of Congress and Vinay Katiyar of BJP will also complete their term.
Now the question comes that with depleted strength, the BSP is not in a position to repeat Mayawati. It means that Mayawati will not be MP after April 2018.
In new numerical strength, for one Rajya Sabha seat 37 MLAs are required. BJP can send eight comfortably as it has a strength of 325 legislators. It will be left with extra 29 votes and required only eight more MLAs to send its ninth candidate to Rajya Sabha. SP can send only one candidate to Rajya Sabha and will have 10 votes extra which add up to 17 with Congress.
BSP however, has only 17 MLAs and thus requires 20 extra votes. It will be interesting to see if BSP supremo contests as the tenth candidate. Will the opposition unite in her favour? It will be the first litmus test for the proposed grand alliance. On its own, BSP cannot send Mayawati to Rajya Sabha.
SP and BSP coming together is nothing new. They had contested the polls in 1993 and formed a government though they parted with infamous guest house incident in 1995. But now both are not in a position to dictate terms but to come together as a matter of compulsion.
But it would be beneficial for both SP and BSP to keep Congress at bay in any proposed grand alliance.
SUPPORT TWOCIRCLES
HELP SUPPORT INDEPENDENT AND NON-PROFIT MEDIA.
DONATE HERE