By Arfina Khanam for Twocircles.net
The caption of 'Incredible India': Atithi Devo Bhava, seems like an unfinished dream when I visited Rajgir in Bihar. The land of Buddha and Ashoka, its importance can be judged by the place it acquires in both regional as well as world history. As and when the Atithi arrives, the Indians win a lot of hearts thanks to the beautiful, fragrant greenery and shiny marbles. But will it be wrong to point out that while we concentrate the most on welcoming guests and visitors, why do we ignore those migrant people who search shelters for the night and food for the day?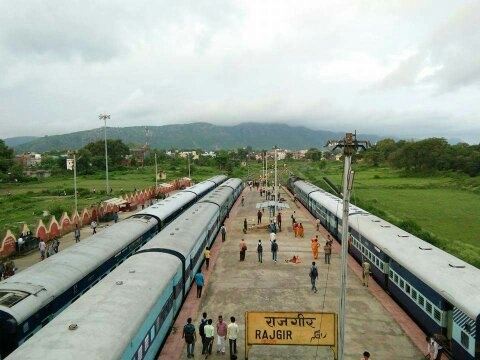 Let's  catch a few minutes in silence to imagine a  group of un-welcomed visitors, whom we call female beggars. Those people do not come to enjoy scenery and fantasy of Rajgir 's mood and ecstasy, but yes they do come to take a chance to fill their stomach. Their perception is to beg more if the tourists are more. Such people are not clearly benefiting from the Atithi Devo Bhava mission because clearly it is not meant for them.  Rajgir is clearly shaped in a way to attract millions of tourists from outside India, who preferably go on to metros or hill stations because they might find to be their best options to ensure a memorable visit.
During my visit, I got a chance to talk one of the girls. She was amused by my question 'Aap Kaise ho?' (How are you?)  In response she declares herself hungry and thirsty and demands some food as well as money from me. This does not sadden me, for I know well that a one-time donation will not, and cannot change their lives. Maybe when we say Atithi Devo Bhava, we should leave some space for them too? Or is it too much to ask?
Spending time with them made me ask a number of questions concerning their livelihood. Are we paying enough attention to their roaming status, and are we serious about making their lives more meaningful and productive? Rajgir is a place that is world famous, so it is imperative that the state government pays enough attention to these women too. Talks of Mahila Sashaktikaran (Women Empowerment) will fail sooner than later that if we do not find solutions to end their poverty. These women represent Bihar in front of the tourists and it makes an impression, whether good or bad. By paying more attention to their livelihood, appropriate government ministries can work to ameliorate the condition of the poor and improve the state's prestige. There is enough space to revamp the place in a way that befits Rajgir's importance both as a tourist destination and the world history.
SUPPORT TWOCIRCLES
HELP SUPPORT INDEPENDENT AND NON-PROFIT MEDIA.
DONATE HERE