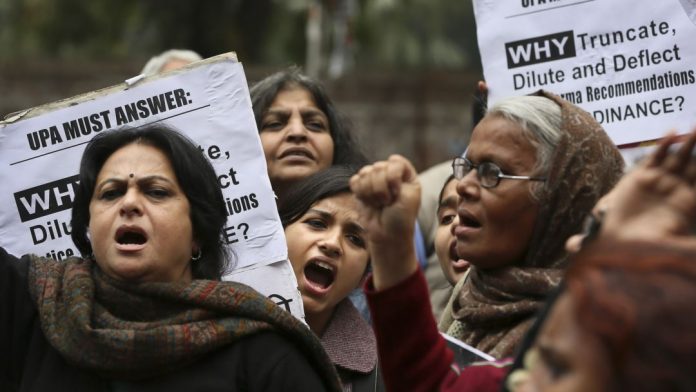 By TCN News
The Punjab Documentation and Advocacy Project [PDAP] in collaboration with prominent human rights organisations in Punjab and India will be holding a two-day Independent Peoples Tribunal on the 1st and 2nd April 2017. We are pleased to announce that an expert panel of distinguished jurists, human rights activists and academics from across India will be hearing the forgotten voices of hundreds of victim families of enforced disappearances and extrajudicial killings (fake encounters) that occurred in Punjab from the mid-1980's to mid-1990's. Many of whom were cremated as "unclaimed and unidentified" by the Punjab Police in 22 of Punjab's districts.
The expert panel will consist of Justice A K Ganguly, Soni Sori, Justice Suresh,  Babloo Loitongbam, Colin Gonsalves, Bibi Paramjit Kaur Khalra, Kavita Srivastava, Tapan Bose and Parveena Ahangar.
The panel will consider and deliberate on the status of over 2,000 unclaimed, unidentified mass cremations, which took place in 3 cremation grounds in Patti, Tarn Taran and Amritsar exposed by Sardar Jaswant Singh Khalra. Where over 500 victims remain unidentified, despite 20 years of litigation before the National Human Rights Commission (NHRC) and the Supreme Court.
An overwhelming number of victim's voices have never been heard in the public domain. The victims who have been awaiting basic acknowledgement, accountability and redress have been grounded down by the endless facades of litigation.
The IPT seeks to lay bare the endemic failures of the judicial process to investigate, prosecute, and hold to account those responsible for mass state violence. It will critically analyse the apathy and indifference of the Indian judiciary in perhaps the worst case of mass state killings ever litigated in independent India.  The "Punjab Mass Cremations Case" before the NHRC, remains one the most protracted cases in Indian legal history concerning mass killings by the State.
The IPT will analyse why none of the minuscule number, less than 2% of cases (30 cases out of 1513) investigated by the CBI have resulted in a single conviction and are themselves currently subject to judicial stays.
The IPT will analyse why the NHRC has made no comment in a single case concerning 1513 identified cases as to whether they were genuine encounter killings using legally sanctioned lethal force or whether they were extra-judicial killings (fake encounters). Whilst the NHRC has conducted high profile "fact findings" in other states in India, there has never been an NHRC led enquiry that has ever visited Punjab to investigate and consider the accuracy of thousands of police killings in so-called encounters.
In the 22 years of these proceedings, not a single witness has deposed or given evidence before the Commission. Not a single police officer, nor a government official, has ever been cross examined or given evidence despite 3 Sub-commissions of enquiry (Bains Committee, Bhalla Committee and Kang Committee). After over two decades of litigation, 525 persons are still classified and remain unclaimed/unidentified. Not a single case outside of the three cremations grounds was considered for compensation, which ignores over 25,000 other unclaimed/unidentified cases throughout Punjab.
A report will be presented to the IPT setting out the preliminary findings of a number of these cases, which have never been considered by the courts and the fate of 1513 unclaimed unidentified cases, have yet to be properly investigated. The report argues that there remains a cogent and compelling case for on-going effective investigation,prosecution and re-dressing these grave human rights violations. The IPT will also consider the similar position of a further 3000 cases, the facts of which mirror the Amritsar Mass cremations case for which there has been no judicial process or accountability at all.
The IPT will examine the disparate, inconsistent and flawed approach towards mass state crimes, when the Punjab experience is compared to similar conflicts in India.  How the failure to provide justice or any meaningful post conflict resolution to this dark chapter in Punjab's history is inextricably linked to Punjab's present problems, and its future.
The IPT aims to dispel the fear psychosis which shroud such discussions through critical analyses, meaningful discussion and a constructive approach as to what can be done through a distinguished panel of retired judges, human rights activists, lawyers, media and others who have advanced the cause of truth, justice and accountability.
The IPT is the latest step in a concerted effort to uncover the truth and for truth, justice, reconciliation and rehabilitation for the affected people of Punjab.