TCN News
With JEE-Mains Results announced, Rahmani Excellence program running under Rahmani Foundation has once again proven its mettle, with 117 candidates successful in Mains.
Among the total of 138 appearing students, 117 got success in JEE-Mains. With this number Rahmani Foundation gets a success rate of 85 percent. Rahmani Excellence Program Under Rahmani Foundation has in just for few years and has replaced educational hopelessness with the courage of dreaming big among the muslim community. It has all over again shown its surprising results in sky shooting numbers of successful students, said Rahmani in a press statement.
Foundation said, "Today JEE-Mains results has shown the excellence in the revolutionary concept which Rahmani Program of Excellence bears with all of its centers performing exceptionally well."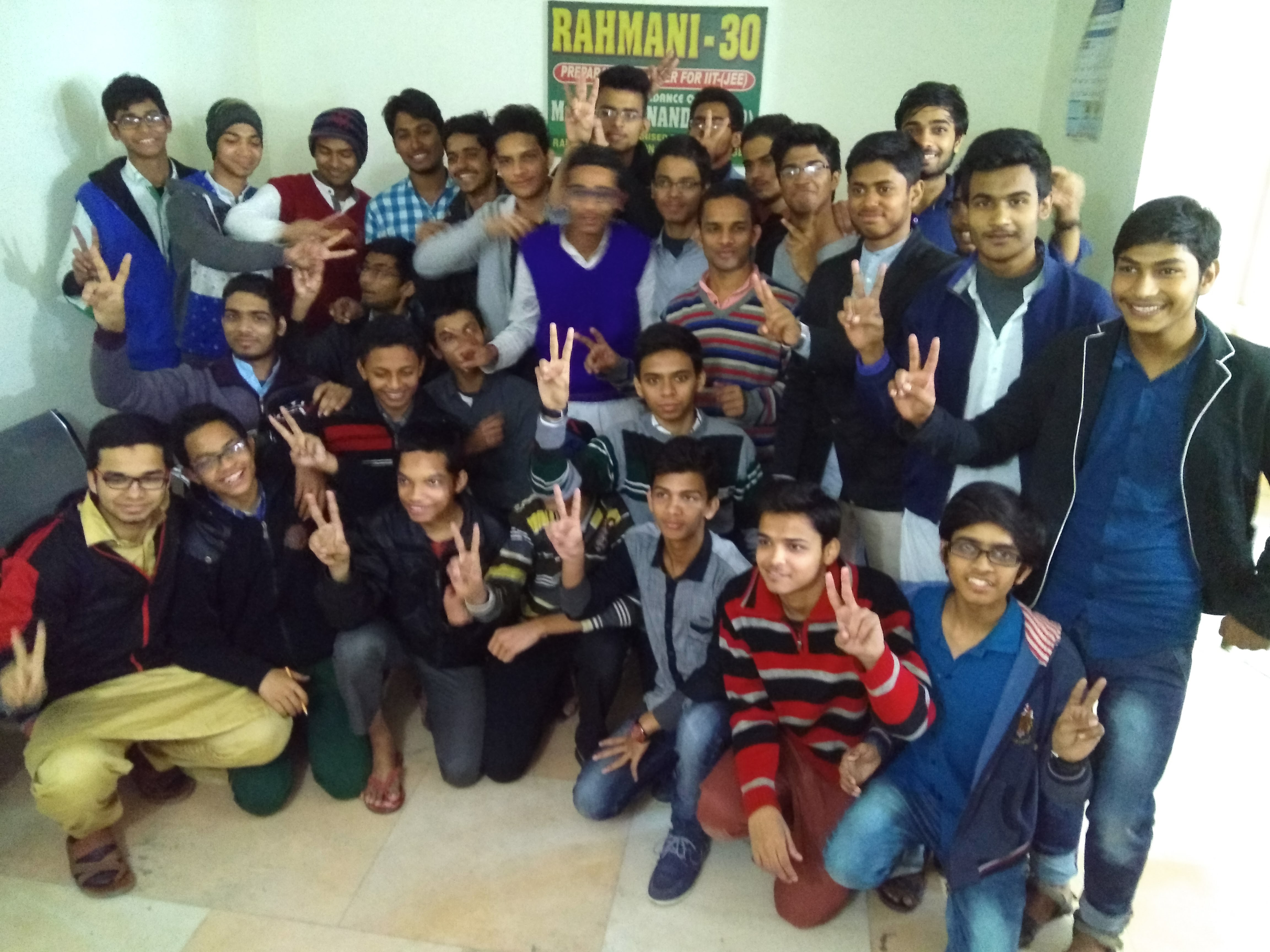 Foundation thrives over the magnificent performance, which is undoubtedly a result of selfless and unflinching efforts of Ameer-E-Shariyat Hazrat Maulana Mohammad Wali Rahmani, Consistent guidance and untiring contribution of Shree Abhyanand Ji (Ex-DGP Bihar), continuous struggle and optimistic approach of General Secretary Rahmani Program of Excellence and at last, but not the least, the ever giving faculties, management, staffs and innocent and unconditional prayers of millions of people.
The entire team has already strategized and started the preparation of JEE Advanced 2017. The students have a new charm and energy after this formidable performance, they are much more exuberant and ready to give their best once again. Rahmani 30 manager Shabbir-Ul Huda has also extended his congratulations to the successful candidates and has advised the others to not to loose hope and keep striving hard for a better results next year.
Rahmani 30 is a name which has turned the identities of many. It has been a life changing opportunity for not one but several. IIT indeed is the ultimate dream of millions of growing minds of Indian education, to which Foundation said, "We here at R30 help them realize their dreams. In the language of commoners, R30 has come to their lives as a goldsmith who polishes a dull looking piece of gold and helps it retrieve its real shine and takes it to the heights where it actually belongs to."
"It doesn't work for an individual but for the entire community, society and nation. In Just a span 9 years it has already embedded hundreds of sparkling stars in its name", said statement.
In a nation like India where students possess immense talent and skills which often remains unnoticed and untapped, participation and success attained in prestigious exams like IIT-JEE are indeed a good attempt to raise awareness to instill confidence in the overall consciousness.
SUPPORT TWOCIRCLES
HELP SUPPORT INDEPENDENT AND NON-PROFIT MEDIA.
DONATE HERE