By TwoCircles.net Staff Reporter
For the past couple of days, about two dozen students of Aligarh Muslim University (AMU) have been running and rushing between railway station, bus stands and to many places spread across the city to ensure that talent is rewarded in the best possible way. These students from Aligarh Muslim University have started one-day accommodation facility for entrance applicants for free.
The entrance exam is planned to commence on May 14, 2017.
The facility, of course, is intended for those who are in dire need of stay for a night before the entrance exams.
Talking about the effort, one of the convener of the drive Maskoor Ahmad Usmani, said, "Last year I was on to the railway station and my train got delayed. While I was waiting for my train, I saw many students lying and taking rest on the station platform. All of them had come for AMU entrance examination."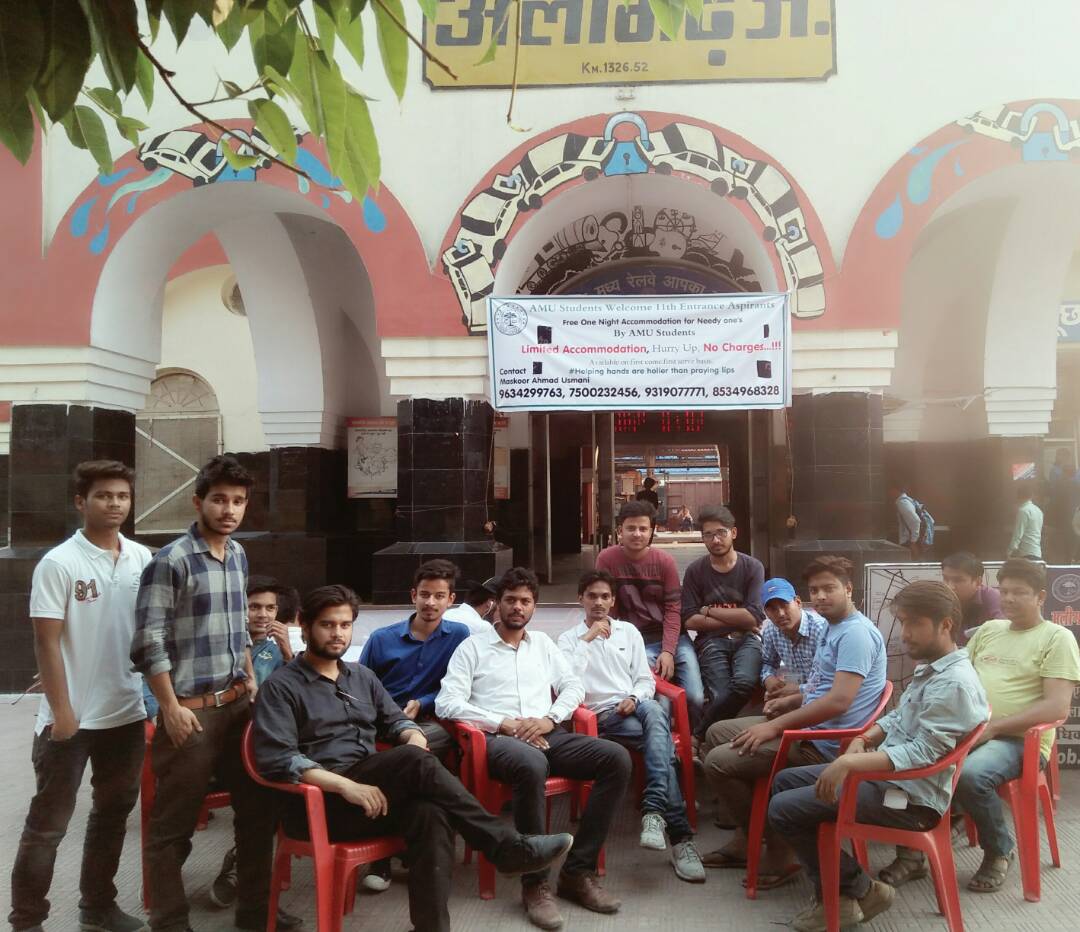 "That's when I decided to make some arrangements for outstation applicants. I talked with my friends and most of them agreed," said Usmani.
As for now, Usmani and his 21 friends have engaged themselves in the drive and can be seen receiving incoming applicants from railway station.
This group of 22 youngsters spoke with locals and asked them to provide accommodation space. Most of them agreed upon this and decided to give space for no cost.
The group contributed money to buy mattresses, bed sheets, pillows and for the water arrangement.
Usmani said, "Everyone contributed as per their capacity just to make sure that talent shouldn't get wasted because of tiredness resulted from lack of proper sleep."
The group has managed to secure place for 200+ individuals, including girls in a separate facility. "We also have a backup for 100 individuals in case the number of applicants rises at the last moment," Usmani added.
SUPPORT TWOCIRCLES
HELP SUPPORT INDEPENDENT AND NON-PROFIT MEDIA.
DONATE HERE