By TwoCircles.net Staff Reporter
Lucknow: An economically weak female student from Uttar Pradesh Chief Minister Yogi Adityanath's constituency has won the second Rohith Vemula Memorial Scholarship, Aaghaz Foundation announced on Sunday.
Umme Aiman, who is preparing for the Common Admission Test (CAT) got a cash prize of Rs 50,000 and a certificate from the foundation.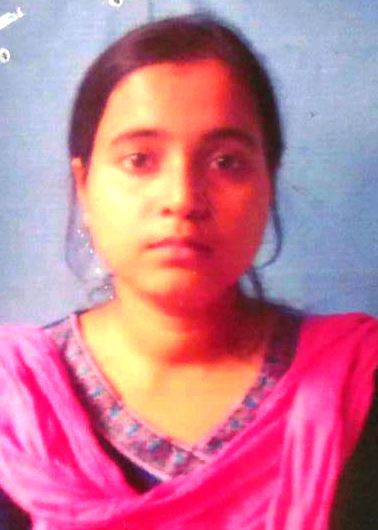 The Rohith Vemula Memorial Scholarship was set up by Lucknow-based educational organisation Aaghaz Foudnation in memory of Dalit student Rohith Vemula who ended his life in January 2016 after the University of Hyderabad stopped his scholarship.
Umme Aiman completed her M.Sc. Mathematics from MGPG College, Gorakhpur with top grades. Her consistent good performance in the field of study along with continous fight with adverse financial conditions made her eligible for this award.
She said that she is thrilled to have been chosen for the prestigious scholarship.
"This is a great honour. My family is very happy for me," said Aiman, who plans to use the money to enroll in a coaching which could help her prepare for top management entrance tests.
Aiman thanked her parents and foundation for the scholarship award and said, "Prior to this award, I was much worried for my CAT preparation because I had no financial backing. But with this award, I can do my preparation with no worries."
The inaugural Rohith Vemula Memorial Scholarship was awarded in February 2016 to Dalit student Chandan Kumar Ram, who was pursuing law and hailed from Samastipur, Bihar.
A zero-expense literacy initiative for underprivileged Indian students, Aaghaz Foundation is headquartered in Lucknow and has given financial assistance to over 12,000 students across various schools and colleges over the past 13 years.
SUPPORT TWOCIRCLES
HELP SUPPORT INDEPENDENT AND NON-PROFIT MEDIA.
DONATE HERE