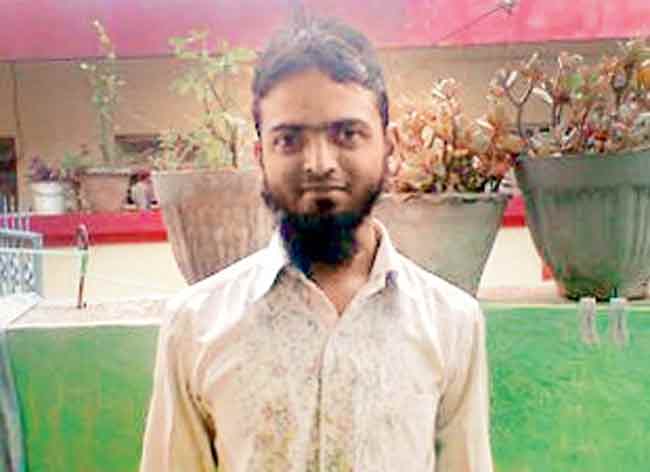 By Siddhant Mohan, TwoCircles.net
Mohsin Shaikh murder case took an interesting turn yesterday when Pune sessions court rejected the bail plea of Hindu Rashtra Sena leader Dhananjay Desai, one of the prime accused in the case. This is the fourth time that his plea for bail has been rejected.
On June 2, 2014, 28-year-old Pune based IT professional Mohsin Shaikh was murdered by the members of Hindu Rashtra Sena when he was returning from the mosque after prayers. At the time incident happened, morphed and objectional images Shivaji and Bal Thackeray were being circulated on social media, which gave rise to communal stress in the city.
Desai is currently lodged in Yerwada jail and was seeking bail for four weeks on medical grounds. He alleged that he is in poor health and is not getting adequate treatment inside the jail.
Ujwala Pawar has taken the charge of special public prosecutor in the case after Ujjwal Nikam left the case in between. Before Pawar, the family was seeking Rohini Salian as special public prosecutor. But Salian could not be appointed due to state's delay even after she gave her consent to represent the case.
In her submission before the court on Wednesday, Pawar told the court that there is enough proof against Desai's involvement in the case. She referred towards the inflammatory speeches which Desai delivered asking HRS goons to go on a frenzy around the Hadapsar region of the city.
In between the shuffle of public prosecutors, Dhananjay Desai pulled out his bail plea from Bombay High Court in June and applied for a provisional bail in Pune sessions court.
Mohsin's father Sadiq Shaikh seems satisfied with the Pawar's presence in the case of his son. A number of organisations met Maharashtra Chief Minister Devendra Fadnavis last week for timely appointment of Pawar in the case.