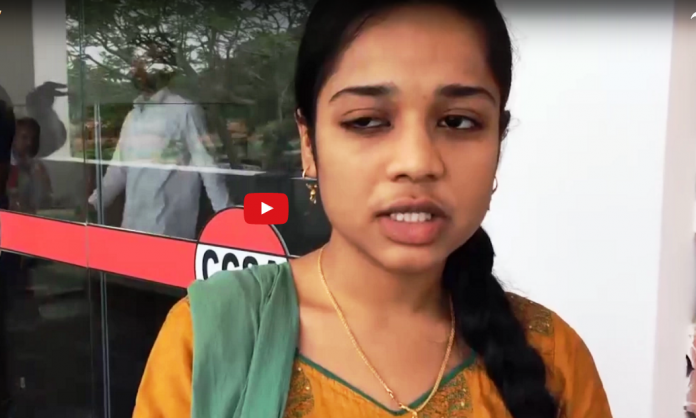 By TwoCircles.net Staff Reporter
Hyderabad: With an aim to motivate the students to take up civil services as a career option and provide quality coaching at affordable cost, Sahayata Trust with the help of Indian's living abroad started Challenger Civil Service Academy in 2016.
It has saved students on their expenses who earlier had to travel to Delhi for taking coaching for competitive exams,
Located in Moinabad of Ranga Reddy district in Telangana, the area has now become a hub of civil services since the start of the Academy. In just a year, more than 120 students have enrolled into the academy to undertake coaching for various competitive exams.
The academy offers coaching for top-tier civil services courses like UPSC and State Public Service Commission besides providing a launching pad for CLAT, Banking, Railways, SSC and other state and central competitive exams.
The Academy has three levels of courses. There are a hundred seats in first two levels, where students of intermediate and undergraduate students can take admission. Students right after their 10th class exams can start preparing for civil services without hampering their regular class work. In the third level, there are only sixty seats.
The Academy admits only serious candidates who are desirous of pursuing their dreams, whatever difficulties they may have to undertake. The students have to appear in an entrance for admission in the academy.
Qualifying criteria is based on merit acquired in the admission test. The academy provides 50% fee waiver to students who get 90% and above marks in the entrance test whereas the students with 70-89% marks get 30% fee waiver.
"We don't want overcrowded classes or chase the money. Smaller the number of students, the more comfortable they feel in asking queries to the faculty," says Mukesh Sahay, Director of Civil Service Academy.
It is a residential campus with hostel, internet and library facility. The students get everything in the academy.
"They just have to join the academy and worry about nothing. Everything is provided to them in our academy from best notes to interaction with serving civil servants so as to motivate them," said Sahay.
Level I and II are presently being taught at the Moinabad campus whereas level III classes are conducted at the Himayat Nagar campus of the academy.
Have a look at this short video story on Challenger Civil Services Academy: