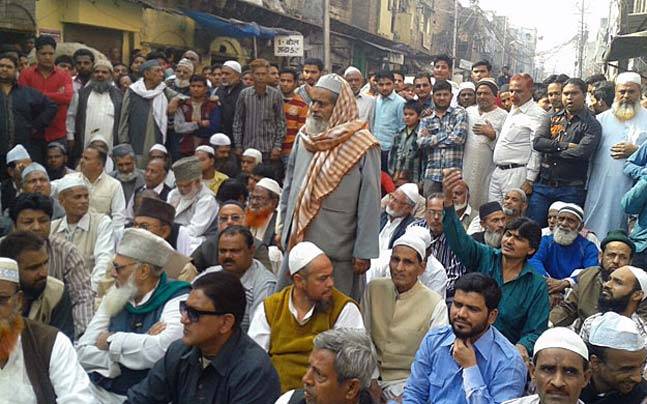 By TCN News
Terming the Samajwadi Party-Congress alliance as opportunistic tie-up, the umbrella organisation of various Muslim outfits—Muttahida Milli Majlis has appealed to Muslims to exercise their franchise without getting swayed by anyone. The organisation also has posed several questions to Chief Minister Akhilesh Yadav, including questions regarding the Muzaffarnagar riots.
The 12 questions begin with communal riots during Akhilesh regime. The outfit asked Akhilesh to explain what steps he had taken in this regard. Another question is about injustice to riot-affected Muslims.
The organisation also reminded Akhilesh about the 14 promises made to Muslims in the election manifesto of SP in 2012, none of which have been addressed.
"The recommendations of Sachar Committee and Ranganath Mishra Commission have not been implemented. No step was taken to ensure 18.5 percent reservation to Muslims, the community also was fleeced on the name of recruitment in police force, no compensation to innocent Muslims jailed and no step was taken to release them. No training center, no Urdu medium school was set up in Muslim areas. Waqf land was not freed from encroachment," the outfit said.
The organisation claimed that when the promises of 2012 have not been fulfilled how can the SP-Congress alliance again trusted. The organisation has appealed to Muslims to think twice about Mulayam's comment that Akhilesh is anti-Muslim before casting their vote.
On Sunday, hours after the SP and the Congress announced a formal alliance, a number of Shia and Sunni Ulemas denounced it. Prominent Shia cleric Maulana Kalbe Jawwad was one of the first to oppose the SP-Congress alliance, rejecting the new slogan UP Ko Yeh Saath Pasand Hai. Jawwad claimed that present SP government led by Akhilesh Yadav has failed to deliver for Muslims.