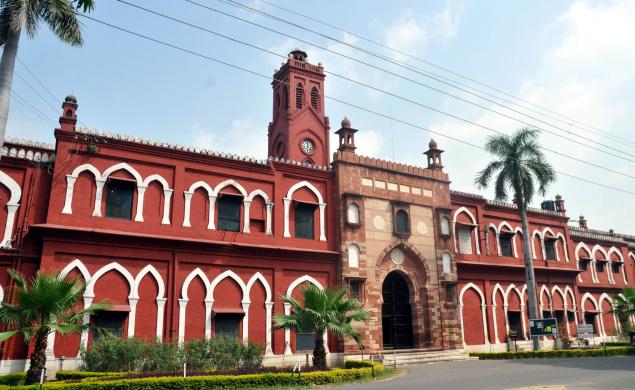 By Twocircles.net Staff Reporter
The AMU administration has zeroed in on five names to be considered for the post of the Vice Chancellor. According to a notification, The AMU administration unanimously passed the names of Professor Tariq Mansoor, Principal J N Medical College, AMU, Professor Javed Akhtar, current Registrar of AMU, Professor Shahid Jameel, Scientist based in Delhi, Professor Abu Saleh Sharif, former Chief Economist, National Council for Applied Economic Research and Professor Mazahir Kidwai, former VC, Jiwaji University for the post of the VC.
The term of the current VC, Lt Gen (Retd) Zameeruddin Shah ends on May 17.
The AMU Court will meet on February 4 to narrow down on three names for the final selection.
The appointment of Shah as the Vice Chancellor was a controversial one; as it went against the UGC guidelines which mandated that only people who have at least 10 years of experience as a Professor in a University were eligible for the post of VC. Shah, an army veteran, had no such experience, and when this was challenged in court, the plea advanced by Shah's lawyers was that the AMU is a minority institution and had the right to follow its own rules.
"You are a central university. UGC regulations apply to you as they are mandatory. The VC must be an academician and he should be a person who has worked for at least 10 years as a professor in a university," a bench comprising Chief Justice T.S. Thakur and Justice A.M. Khanwilkar had said in September 2016.
"If every other central university follows the regulations why can't AMU? Why appoint a former army officer? We are not questioning his abilities. We are on the question whether his appointment is as per the UGC regulations," the bench had added.
With the five names listed this time, it is clear that the AMU administration is trying to avoid such a controversy in future. All people in consideration this time are senior professors with ample experience.