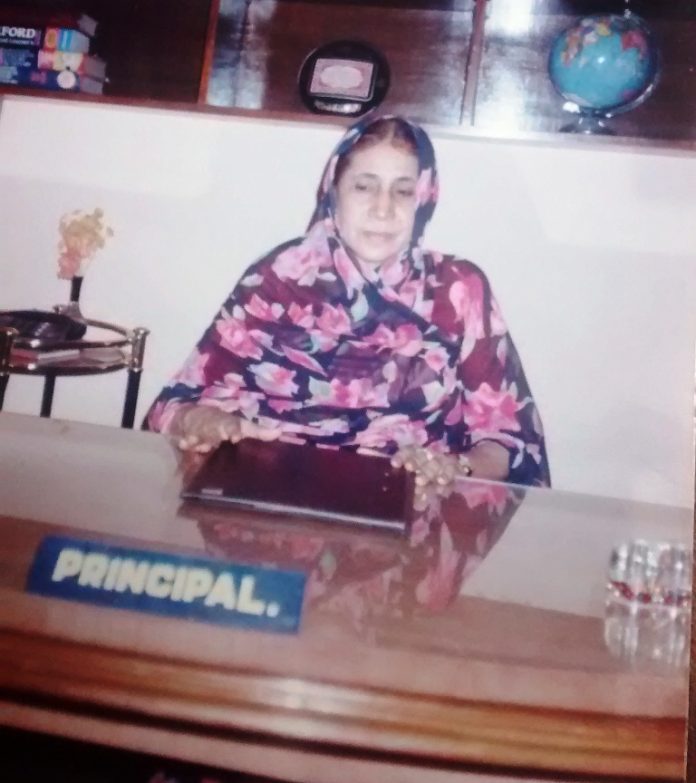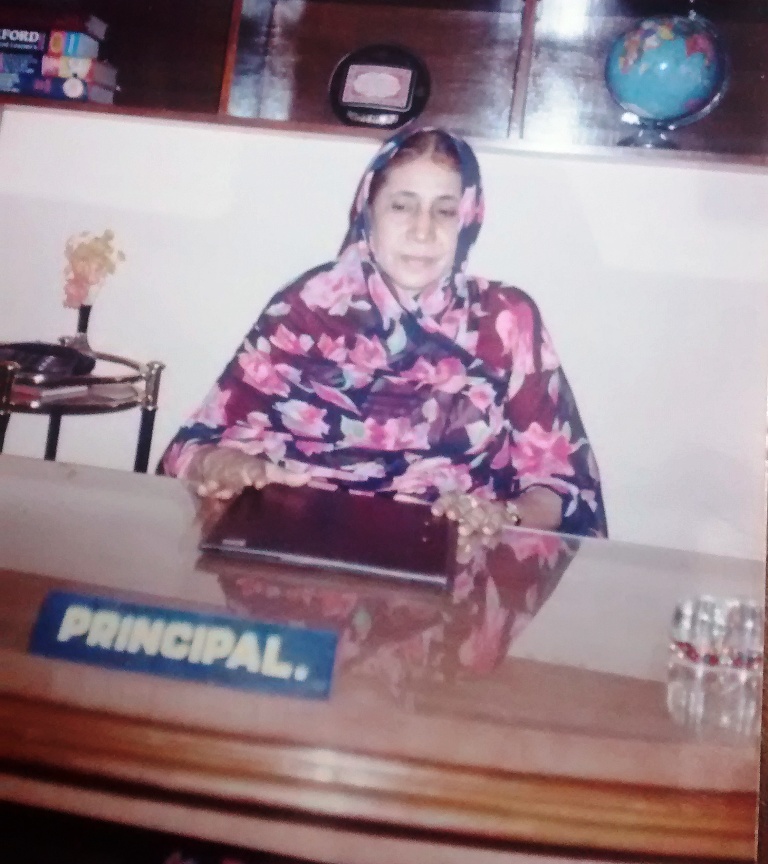 With a female literacy rate of over 90% in a town with more than 75% Muslims, Bhatkal has not only broken stereotypes, it has also shown that Islam and education can go perfectly hand-in-hand and in fact, complement each other. The town, which has a population of little over 32,000, boasts of a robust education system from the primary level to the Pre-University and graduation level. But as any Bhatkali will tell you, the impressive levels of education would have been impossible without Rashida Badsha.  Badsha, who will turn 73 this year, was at the helm of education in Bhatkal initially at the school level before going on to start, and shape, the pre-university and degree colleges during a career that spanned over 34 years. In the eighth of the nine-part series, Amit Kumar talks to Badsha, who recounts how the journey started and the challenges faced by Bhatkali women today.
In 1971, Rashida Badsha was 27 years old, married, and facing a conundrum. Although she belonged to Bhatkal, she had spent most of her time outside this coastal town and she was not sure if she wanted to come back. But there was one point which convinced her to come back and at least give it a try. "The Anjuman Hami-e-Muslimeen was starting its first girls' school, which would teach them from Class 8 to 10. Until then, there was only a government girls school which taught up to Class 7. If I came back, I could have a chance to teach here. So despite initial reservations, I came to Bhatkal to teach."
It was a decision that Bhatkalis continue to thank her for, and with good reason.
Unlike the rest of the country where Muslim women have generally faced a lot of hardships and opposition, the situation in Bhatkal has always been different. The Anjuman, which has pioneered education here since the early 20s, was keen to start a girls school too, and one couple, Rabiya and Usman Hasan Jukaku, took lead.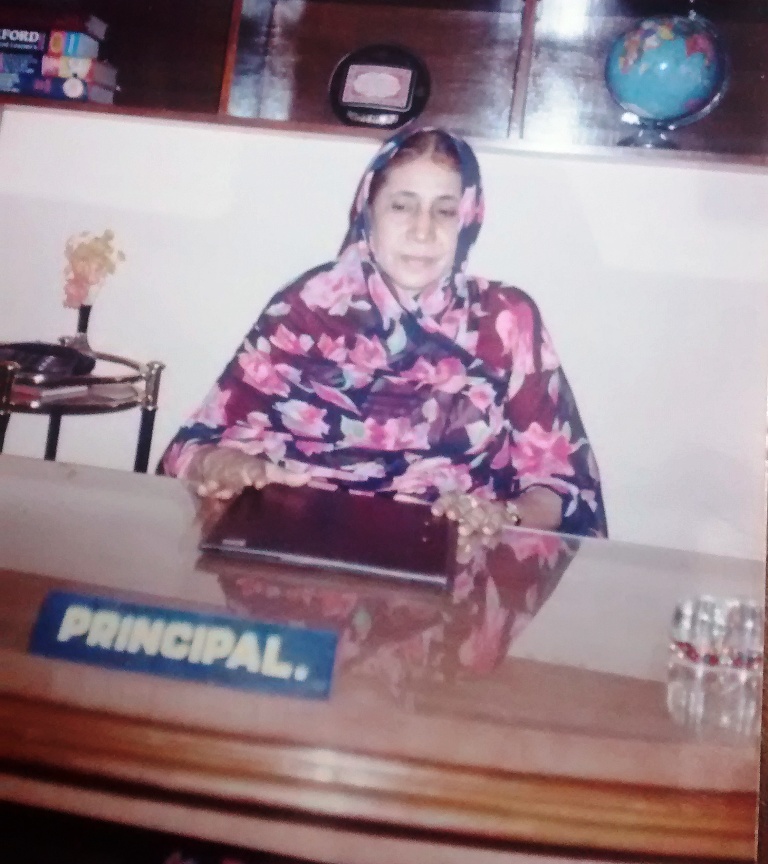 Looking back, Badsha, who is the daughter of Bhatkal's most famous son Shamshuddin Jukaku, believes that the real credit should go to the couple. "In those days, girls would either be allowed to attend school for a few years or were taught at home. The Hassans spoke to the Anjuman authorities and convinced them to start a school which would allow local girls a chance to study up to SSLC (Class 10)," Badsha says. "To get students, they campaigned for months, going door to door and telling parents to send their daughters. I joined the school when it started, but the school exists because of their efforts," she says.
Badsha joined the school as the teacher in charge, as she did not have a B.Ed to become the headmistress. "We started in a single room with 44 students. By the time we reached the SSLC level in 1974, only 20 students remained. The rest had got married during the course and left," Badsha says with a smile. "It was a small but significant start," she adds. For the first three years, Badsha and Rabiya split the entire coursework among themselves with Badsha taking Science and English (she had graduated in Zoology) and Rabiya handling Maths along with other subjects.
To ensure that she would be able to take more responsibilities in future, Badsha enrolled herself in the B.Ed course in Osmania University, Hyderabad and took a break of three years. She returned in 1977 and since then, immersed herself in building a strong infrastructure for girls in Bhatkal. The school also came to prominence during these years and when Rashida took a break, Rabiya was able to hire two part-time teachers. Rabiya and Badsha continued to work together for the next decade until Rabiya's retirement in the mid-80s.
Badsha says that even though by the 80s there was a favourable environment for women's education, Bhatkal presented its own set of challenges. "Getting the right teachers was always a challenge. So many students would want to teach, but after marriage, they would often leave Bhatkal. During the middle of the term, teachers would often leave and a mad scramble would begin to search new ones," Badsha says laughingly.
Nevertheless, with the efforts of Anjuman, Badsha and Rabiya, a pre-university college was established in 1980, marking a new chapter in the history of women's education. Badsha was made principal of the college, a position she held for almost two decades.
Badsha says that within a few years of establishing the college, it became evident that teaching was one of the most-favoured options for women who wished to work. "It was a safe, secure environment and families did not object because it was an all-girls college," she adds. In 1995, the Anjuman Degree College was established and Badsha left the school set-up to handle both the colleges. "It was an extremely busy period but it was a challenge I relished. I had a little over two decades of experience and seeing the children of girls I taught in school come to college gave me immense happiness. To date, I think that is the best gift I got as a teacher," she says. She continued to handle both the PUC and degree colleges until 2003 when she was unfortunately diagnosed with Parkinson's disease. For the next four years, she remained the principal of the degree college before retiring from work in 2007.
'Political participation still a distant dream'
During her tenure, Badsha saw a lot of positive development among students. She adds that after the degree college started, a lot of women took to working in various sectors, especially teaching at schools and colleges. Badsha added that given that the Bhatkal society gave equal importance to education and family life, it was rare to see women work in large numbers. "In our Islamic society, a woman cannot ignore her responsibilities at home. I was lucky that I had a big extended family to help me out my children so that I could teach. But not every woman has the same luxury, especially the ones who migrate to other cities.
Nevertheless, the fact that all these women who are at home are also highly educated is of immense help to their children," she says, adding, "You cannot merely look at how many of these women work and decide whether education is helping them or not. That would be an unfair method of looking at education."
But according to Badsha, the one area where the women have been completely left behind is in terms of representations, both politically and among social groups. When asked why, she offers a blunt answer even though she is laughing while saying it. "That would be too much to expect from men," she says. "We cannot change everything overnight. Most of the men still believe that they are more than capable of taking decisions for everyone and this will take some time to change. At home, the women are in charge, no doubt. But 'outside' is still a challenge," she adds.
But Badsha has never dwelt much on what she cannot do. She instead has always kept her focus on what can be done to change things, and hence she set up the Anjuman Ladies Advisory Committee in 2012, where she continues to serve as Chairman despite her health-related issues. "Now, we have a platform for the first time where we can raise our issues and concerns. We had highlighted the issue of lack of women doctors in Bhatkal. It is a start of sorts…we have highlighted the lack of women doctors, teachers and the ways that these issues can be addressed," she says.
Badsha may spend most of her time at home, but the recent issues of Bhatkal have not escaped her. "These terror-related issues have wrecked havoc with the women of the families, especially wives, who often feel lonely and helpless. We need to be able to help them in all ways possible and our committee will be raising this issue in the upcoming meetings," she adds.