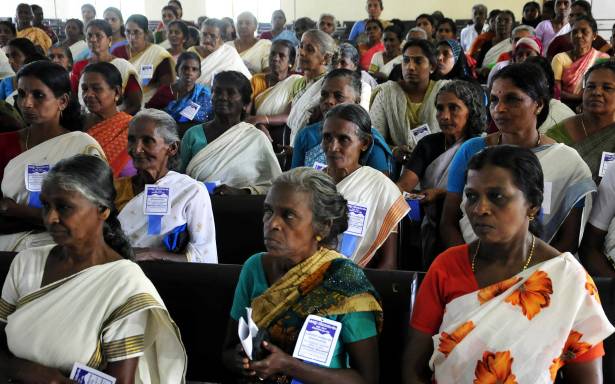 By Twocircles.net Staff Reporter
A total of 1,240 widows and divorcees from minority communities will get the benefit of a housing scheme by Kerala Government. Named after late CPI(M) leader and former minister E K Imbichi Bava, the scheme will extend financial assistance of Rs. 2.5 lakh to each beneficiary.
The state level inauguration of financial assistance disbursal was held at Malappuram collectorate conference hall on Friday. Minister for Local Administration and Minority Welfare K T Jaleel inaugurated the function.
He said the scheme will be implemented with the support of voluntary organisations. Besides, Rs. one lakh will be given to beneficiaries from Livelihood Inclusion and Financial Empowerment (LIFE) mission by the LDF Government.
"The government has allocated Rs 30 crore for the housing scheme in the current financial year while another Rs 50 crore will be allowed next fiscal year. A slew of projects has been proposed by the State Government for the welfare of minorities in the state," Jaleel said.
The minister also hailed Malappuram district collector Amit Meena for taking up efforts to retain communal harmony in the district. While referring to the recent speech by the district collector in a mosque in Malappuram town the minister said that it was new model by the government official in the state. Amit Meena had addressed the believers in mosque after Friday prayers during Ramadan exhorting them to be aware of the waste threat and minimise the use of plastic.
Malappuram municipal chairperson C H Jameela presided over. Municipality opposition leader O Sahadevan and Additional District Magistrate T Vijayan also attended.