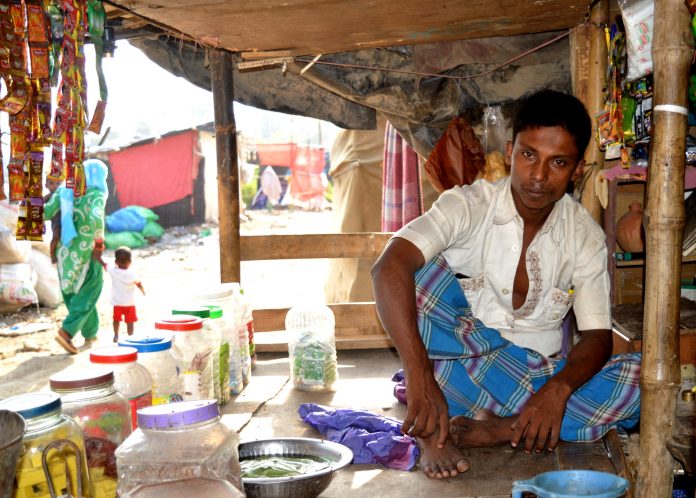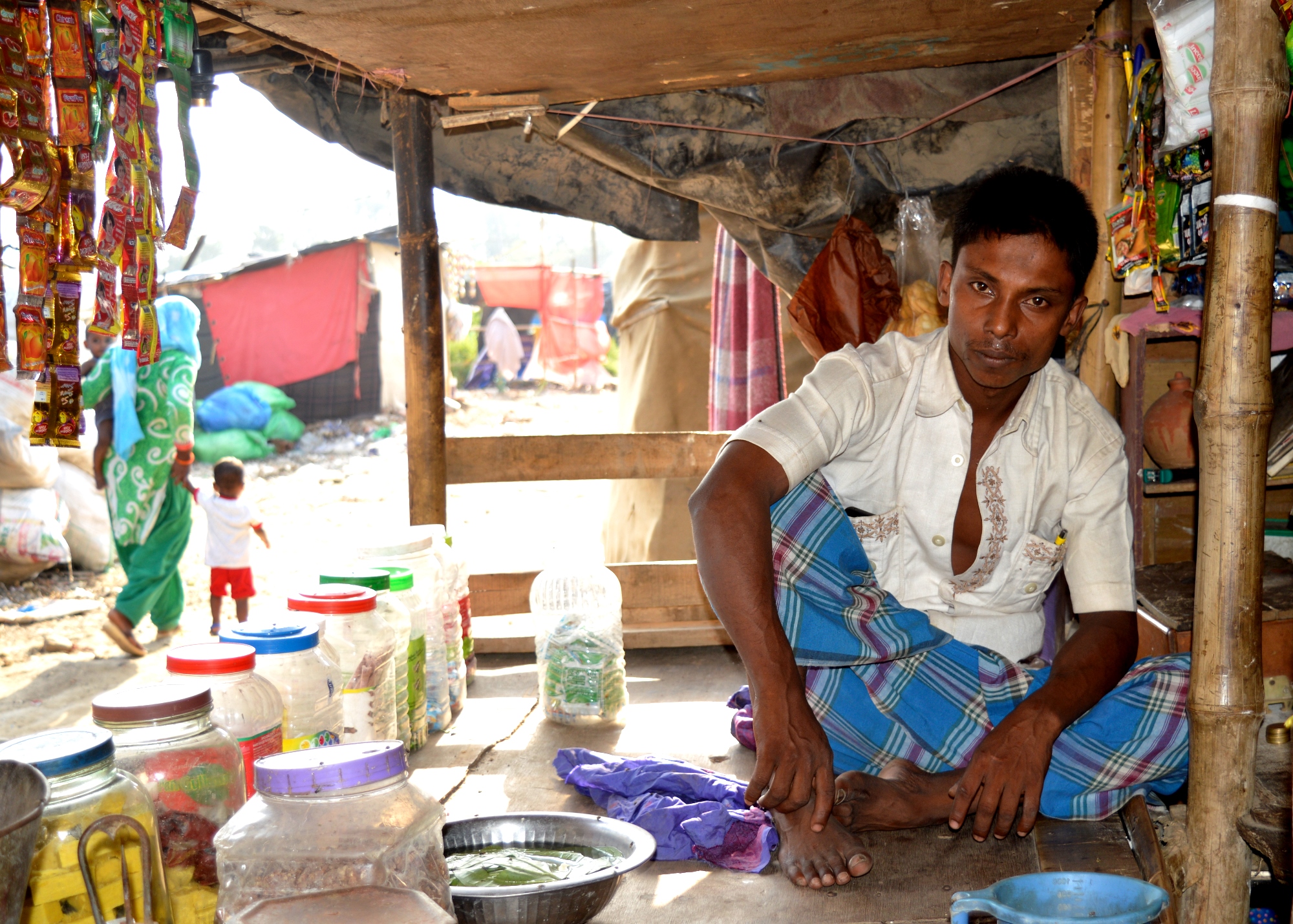 By Raqib Hameed Naik, TwoCirlces.net
What does a Rohingya feel when he is told that he is an 'illegal immigrant', a 'security threat' and 'unwanted' in India? What was their life like before they had to run away to save themselves? What does it feel to be reduced to just a statistic? What do the Rohingyas feel when they hear the news that they will be deported back to the land where their lives are in danger? In a five-part series, Raqib Hameed Naik speaks to five refugees who had to give up all they owned to attempt a start a new life. Their stories, in the first person, are an attempt to go beyond majoritarian narratives and give them a platform to express their views and opinions. In the first part, we listen to Mohammad Ismail.
Mohammad Ismail, 27 comes from village Sansiprang in Buthidaung district of Rakhine State. He has three children and the eldest among them is 10-year old Noorgayas who studies in a local government school in Madanpur Khader, South Delhi and aims to become a teacher when he grows up. He fled his village in 2014. This is his story.
"My name is Ismail and I am 27 years old. I was 24 when I ran away from my country (Myanmar). I had a beautiful house made up of wood and bricks in my village. My children used to play in front of the house. I had a big agricultural field where I used to grow rice and vegetables. I used to earn a decent income and almost every other day we used to cook fish.
The neighbouring homes belonged to my relatives. Every night I used to sit with my friends and eat Paan (betel nut).
Back home, there was no peace but at least we had peace at heart that we were living in our own homes and country. The local police and army were our oppressors. Everyone feared even mentioning their names.
In 2014, a few weeks before Ramadan, the army came to our village and as usual, I took my wife and two kids to a nearby jungle so as to save ourselves from the wrath of the security forces. But on that unfortunate day, my mother wasn't able to make it. When I went back to the village to find out about her, she was lying dead in a pool of her blood with many bullet marks.
There is a limit to bear everything. When oppression went beyond the limits you either give your life or decide to run. I choose to run. Everyone was running for their lives.
A week before Ramadan in 2014, I started my journey late in the night and it was raining very hard. I had two kids then. I tied my elder son with a cloth to my back, whereas my wife carried the younger one. I had no money. Even though I had a good stock of rice for sale, everyone was fleeing and no one would buy it.
For the next eight days, we walked through the mountains and plains and through rivers without food and sleep, daring bullets of the army, and crossed Bangladesh to reach West Bengal border in India.
In West Bengal, I had to beg on roads so that I could buy a train ticket to Delhi. People gave me Rs 5-10 contributions so that could buy a ticket. On reaching Delhi, I registered myself and my family at United Nations High commissioner for Refugees (UNHCR).
When I came to Delhi, I didn't know any work because my hands had only been accustomed to farming. I rented a hut made out of wood, tin and polythene sheets in Sharam vihar and pay a rent of Rs 500 every month.
Here, I couldn't find agricultural fields. Every inch of soil in Delhi was covered by buildings. I started working as a hawker. Every morning, I used to go out and spend the whole day looking in the trash if I could find plastic, newspaper, and steel that I could sell to a scrap dealer.
It used to fetch me Rs 80-100 a day. The earlier days were very hard. Someday my family had to sleep empty stomach. I used to cry because I can starve, but couldn't see my kids sleeping on an empty stomach.
I worked hard and now I have set up a small grocery shop in the slum. Besides giving me a decent earning of Rs 300 a day, it helps the other refugees, as they don't have to venture out of the slum and walk for a kilometre to buy the groceries.
Lately, I have been having sleepless nights after I heard that the Indian government planned to throw us out of India. I suggest instead of sending us back, the government should gather us in one place and shoot us down or douse us in fire by pouring the petrol. It will be a better option for us than going back to Myanmar, where Rohingyas are being killed and raped. Many of my relatives are still untraceable. I don't know either they are dead or alive.
I feel secure in India. Everything is good here. People are good. Police are good and even the government is good.At least here we have work and safety here, and we have a chance of survival. That makes a huge difference."