TCN News
Aligarh: If it was not for the Smt Urmila Mittal Memorial Scholarship, lives of 88 girl students attending various courses in Aligarh Muslim University (AMU) would have been different. These girls, who come from lower-income-group, are now getting Rs 1,500 to Rs 3,000 per month to support their education in AMU.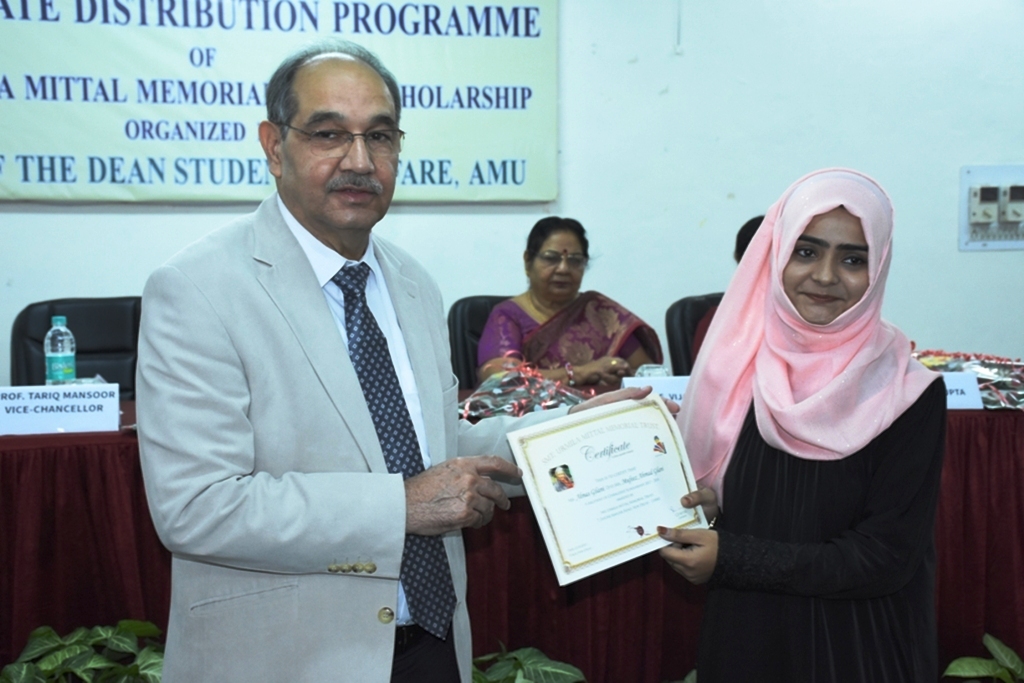 While distributing scholarship certificates to students from the faculties of commerce, agriculture science, law, engineering and technology and vocational courses at the university's Women's Polytechnic; CD Mittal​, ​Chairperson, Smt Urmila Mittal Memorial Scholarship​, ​said that his mother was a semi-literate woman, but she always stressed on educating girls.
"We started this scholarship programme for AMU girl students to fulfil my late mother's wish," said Mittal. He added that the scholarship programme to support girls from weaker sections will continue even after he passes away.​ ​"My mother believed that spending money for educating girls is the best investment for the betterment of humanity​.​"
Mittal ​urged the recipients of the scholarship to do philanthropy after getting settled in life. Mittal attended the programme with family members Vijai Govil and Usha Gupta.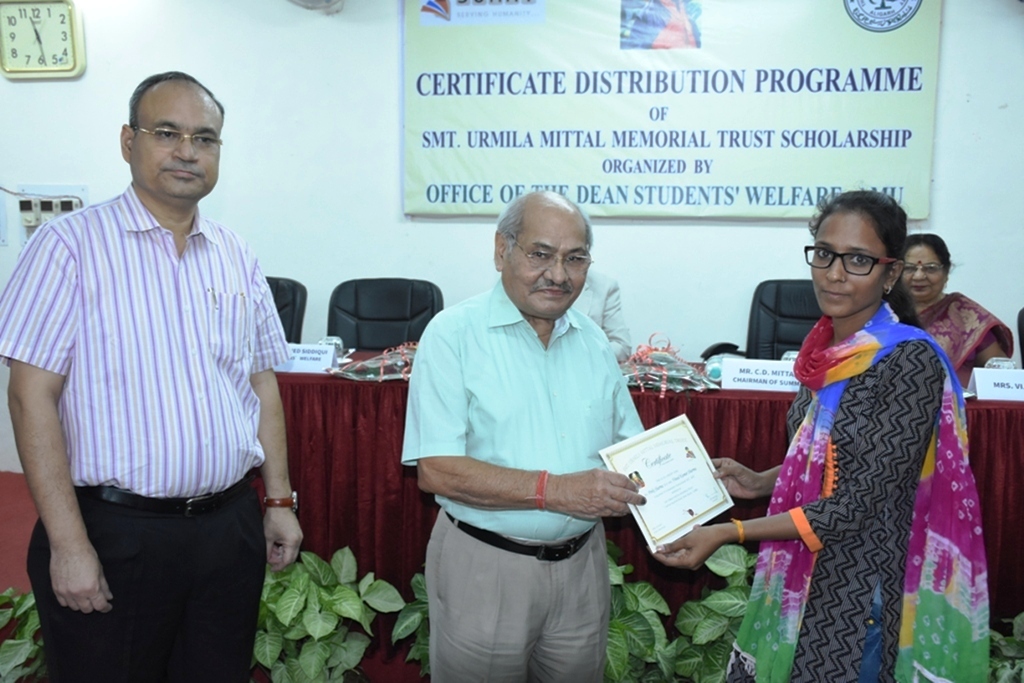 Speaking on the occasion, AMU Vice Chancellor, Professor Tariq Mansoor said that education is the solution to all problems. He added that since financial conditions often deprive girls of education, it is necessary to focus on female education.
Praising the Mittal family for the scholarship, Prof Mansoor said that that the societies we live in​, ​need to be more aware on female education. He pointed out that the Pan American, European and many Asian countries have endowment funds for female education and it is good that such charities have started working in India too. Prof Mansoor urged the recipients to make the best use of their scholarships.
Earlier, Professor Jamshed Siddiqui (Dean Students Welfare) said that the Mittal family has been running this programme for the past three years.
Prof M Sagheer Khan (Deputy, Dean Students Welfare) conducted the programme, while Prof Badar Jahan proposed the vote of thanks. Previous year scholarship recipients, Ms Nida Ansari and Ms Nimisha Gupta also spoke on how this scholarship has helped them to continue their university educatio​n.​