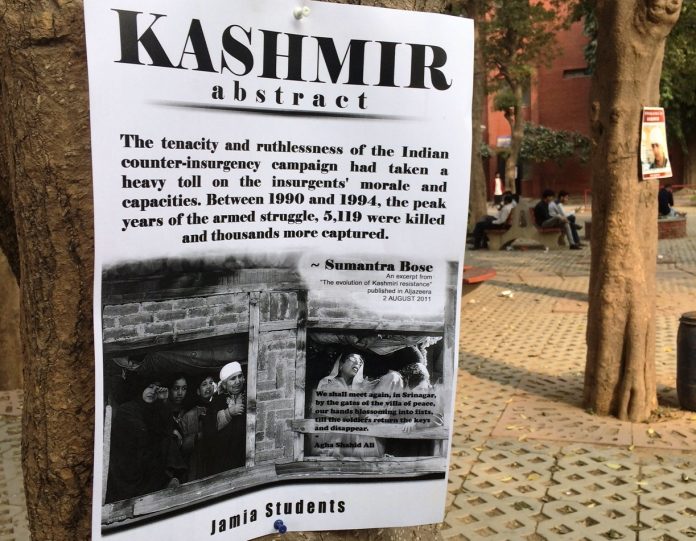 By TwoCircles.net Staff Reporter
Srinagar: In response to the second appeal filed by Advocate Parvez Imroz, who had sought information regarding the copy of Retired Justice Makhan Lal Koul Commission Report on 2010 killings under JK RTI Act, the State Information Commission (SIC) has directed the Home Department to provide the copy of the same to the appellant.
In its order dated January 11, 2018, the SIC has directed "that the PIO, Home Department shall provide the copy of the report to the appellant subject to the condition that contents of the report in full or part, are not covered by any of the provisions of section 8, as may be determined by the Public Authority/Home Department to exempt the same from disclosure."
The SIC order further directed the Home department to provide the report within a period of 30 days from the date of the order.
"The SIC order is a positive one as it underscores the need for transparency and accountability, for which the Commission was constituted by the previous government. However, it's somewhat strange that the order invokes provisions of section 8 of JK RTI Act (2009), when the Home department in their counter-reply hasn't invoked any provisions of JK RTI Act and rejected disclosing information on the grounds that 'the ML Koul Report is currently under examination'," said a spokesperson of JKCCS.
The Retired Justice Makhan Lal Koul Commission Report on 2010 killings was appointed by the previous Government in 2014. It submitted the report to the government in December 2016 but the copy and findings of the report were never made public.
" Owing to the public interest served by the report, as it is the right of the victim families who have participated in the investigation process to be made aware of the results of that process, Advocate Parvez Imroz had filed an RTI dated 10 January 2017 seeking a copy of the report. The information wasn't provided to the appellant even after filing of the first appeal."
The spokesperson further said that the denial of information by the home department demonstrates that the present government is strengthening the impunity of the crimes, which took place in the previous government.
"It was the previous government, headed by Omar Abdullah, who instituted the ML Koul Commission to investigate the killings of civilians in 2010 but it seems clear the present government is also uninterested in seeking accountability of crimes committed by the armed forces."