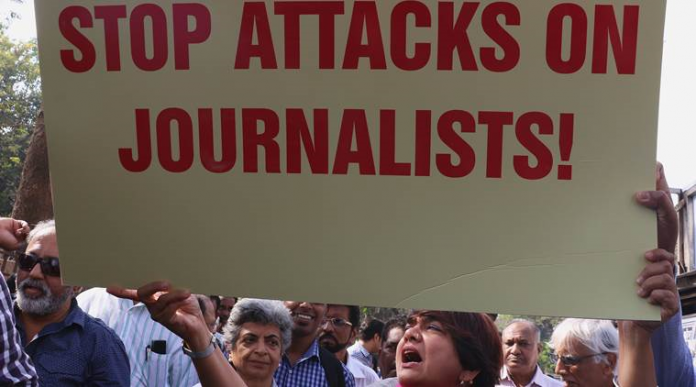 By IANS:
New Delhi, July 24: The government has no specific data on the number of journalists killed in the country because a repository of information on crime and criminals does not collate data in categories of professionals, the Lok Sabha was informed on Tuesday.
"While (the) National Crime Records Bureau (NCRB) collects data pertaining to murders, it does not collect data in respect of separate categories of professionals, including journalists," Minister of State for Home Affairs Hansraj Gangaram Ahir said in a written reply.
The reply came in response to a question, seeking state and union territory wise data on the number of journalists or media persons attacked or killed during each of the last three years and the current year and the laws to curb such attacks.
The Minister said that existing laws were adequate for the protection of citizens including media persons.
"The Press Council of India takes appropriate action on receipt of specific complaints from affected journalists. Representations on providing security are received from or on behalf of individuals, including journalists.
"All such representations are examined and based on inputs received regarding threat assessment, required action is taken. There is no mechanism (or) requirement to segregate the protectees according to the profession of the individuals."
According to a media count, 14 journalists have been killed in the country since 2014.