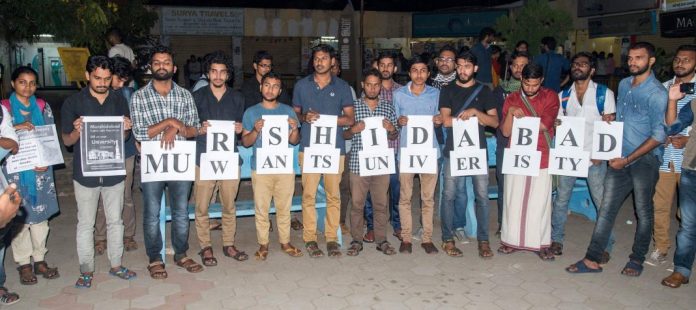 By Mirza Mosaraf Hossain, TwoCircles.net
The Government of West Bengal is likely to set up a University in its Murshidabad district declared by the State Education Minister, Partha Chatterjee, yesterday in the Education Budget session. The decision of establishing three more Universities in three different districts was also declared on the same budget session. The other three proposed districts where three universities will be set up are South Dinajpur, Darjeeling and Alipurduar.
The announcement came after a series of protests by the people of the Murshidabad district including a 10-day rally organised across Murshidabad villages of the district to the district's headquarter, Berhampore. The rally was organised by the Students' Islamic Organization (S.I.O), West Bengal. Protests by students from Murshidabad district studying in other States, like Aligarh Muslim University (A.M.U) and Hyderabad Central University (H.C.U), were also held and TwoCircles.Net covered one such protest held in H.C.U.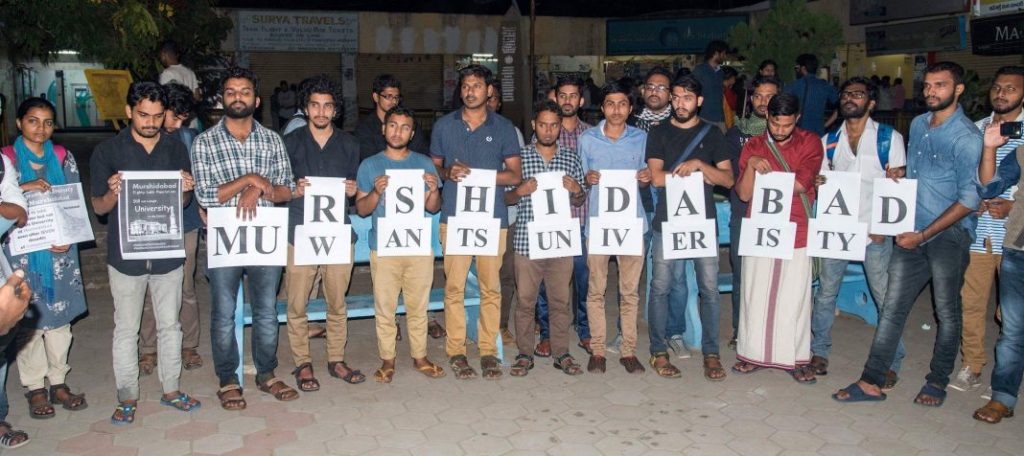 While the announcement by the Education Minister has, on one hand, brought cheer and happiness among the people of the district, some of residents, on the other hand, are doubtful over the implementation of the declaration.
It is not clear where the proposed university will be set up, whether the land has already been bought or the duration of the construction period and other vital information. TwoCrcles.Net tried to contact the Education Minister several times in order to clarify these points, but his phone went unanswered.
Chiranjib Das, a resident of Murshidabad, was happy with the announcement. He said, "I am pleased to hear that Murshidabad will get a university. I hope the Government will soon sanction the budget for work to begin and facilitate all the proceedings to implement the declaration". He added, "Because of the lack of university, students from the district have to go to other states for pursuing their degrees and even I completed my Masters from Agra, Uttar Pradesh. Now it will be very helpful to all irrespective of religion or caste to continue their higher studies".
Sadikur Rahaman, the district President of S.I.O, Murshidabad, who is one of the key persons for the last November rallies, spoke to TwoCircles.Net. "We are thankful to the Government and to those irrespective of religion, caste or creed who stood by for the long struggle for the demand of a university in Murshidabad. We will be holding a programme for them who paved the way for our demand as gratitude. At the same time, we seek immediate implementation of the declaration without any delay instead of the promise."
One student, Sohel Rana, a third-year graduate student at the Dukhulal Nibaran Chandra College in Murshidabad, said, "Though the government has announced establishing a university in the district, I am not satisfied with the promise. Until construction starts, it cannot be said that the district is getting a university. There are too many clearances that need to be executed and unless we actually see work beginning, it will remain a promise."