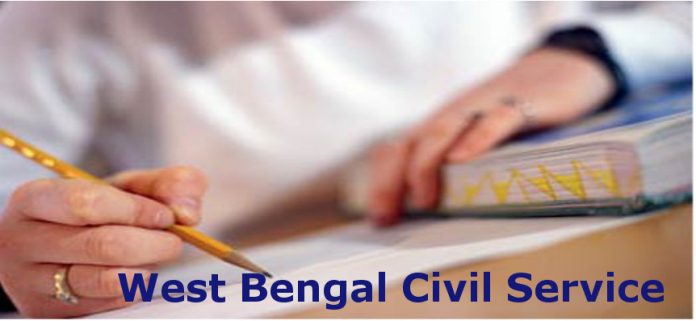 By Mirza Mosaraf Hossain, TwoCircles.net
The son of a former ice-cream seller, Habibulla Laskar, is among the 40 Muslim students out of the total enlisted 321 candidates selected for appointment to the post of Joint Block Development Officer in the West Bengal Civil Service (Executive) examination, Group C. The results were published on Thursday, nearly two years after the completion of the Civil Service Exams.
The Preliminary exam was held in January 2016 and main exam was conducted in July 2016. The list of 40 Muslim candidates also includes four women. While 33 Muslim candidates are selected under the OBC A category, which comprises 90% of the Muslims, only one Muslim candidate, Md Masluddin Khan, was selected under the OBC B category which comprises 42 Muslim sects. This clearly shows that the State Government is willingly depriving the Muslims under the reservation schemes and this is not the first time when they have been discriminated despite their reservation policies under the maze of OBC A and OBC B.
The forty candidates along with others will be appointed in various positions under the State administrative hierarchies. Among the forty selected candidates, five Muslim candidates out of 35 total selected candidates were selected for the post of Joint Block Development Officer.
SK Mohammed Rizwanuzzaman, who was selected under the unreserved category, and Selim Habib Sardar, Samirul Islam, Habibulla Laskar, who are under OBC A reservation category, were chosen for the post of Joint Block Development Officer, under the Department of Panchayats & Rural Development. Tanbir Ali Biswas, who is under the unreserved category, and Sk Nasirul Amin, Toushif Hassan, Md Ahsan Qadri and Shoaib Siddique who were selected under OBC A category will work with the Department of Women and Child Development & Social Welfare.
The list of female Muslim candidates includes Rejwana Pervin, who is selected in the West Bengal Sub-Ordinate Land Revenue Service, Farah Salim and Fatema Kausar both as the Assistant Commercial Tax Officer. These three candidates were selected under the reserved categories, while Nilofer Yasmeen, another candidate, was the only Muslim woman selected under the unreserved category as the Assistant Commercial Tax Officer.
Habibullah Laskar from Belegachi village of Baruipur block in Bengal's South 24 Parganas, prepared for only eight months for the exam. Speaking with TwoCircles.net, he said, "My father educated three of his children selling ice-creams in a cycle on the road. Only for the last four years, he left the job when my elder brother got a Government job. Today my whole family is very happy with my success" He added, " I left a job in the corporate sector when the advertisement for the said exam came." When he was asked how he managed to crack this competitive exam, he answered, "perseverance and persistence towards study are the sole keys to all success that I followed and wish to convey the same to those who are taking preparation for this exam".
Another successful candidate, Rejwana Pervin, from Baruipur locality in South 24 Parganas, told TwoCircles.net, "My father is now a retired person and I am the elder daughter among his three children. Though I was called for the interview last year for the WBCS, I was not selected. It would have turned into anxiety and despair if I was not selected this time."
Fahim Alam, from Kolkata, who was recruited last month in the West Bengal Audit and Accounts Service, and who is empanelled as the Assistant Commercial Tax Officer, said, "though I am already in a job, I am quite happy with the result as I was preparing for this for the last two years. But for the time being, I cannot decide which job I should take. I have to consult with my family members. "