TCN News
Guwahati, November 18: The story of the Assam Civil Services Exam 2016 topper Maria Tanim is no different from the "flight of the Phoenix." She had appeared for the ACS exam in 2014.  And when the results were out, she found that she had failed to qualify missing by just one mark. She was utterly disappointed and demotivated to the extent that she decided not to appear for the same again. It was only after her parent's persuasion that motivated her to try another time in 2016 and lo, she came out as the topper from 100 aspirants who had made it to the finals.
Maria at a felicitation programme that was hosted by Smartcoach in Guwahati on Sunday said, "I am an ordinary girl and there's noting special about me. I love cooking and am a fan of Salman Khan," while interacting with the young crowd that had come to greet her on her outstanding success.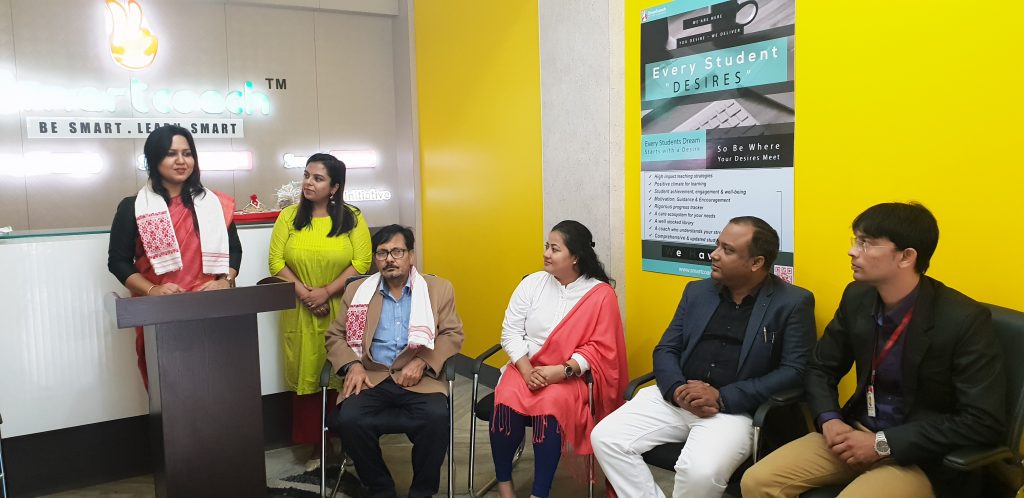 Maria traces her roots to Hailakandi District of Assam, close to the borders of Mizoram. Her father Kutub Uddin Barbhuiya is a retired block development officer and mother Ismatara Barbhuiya a retired teacher. Maria had her early education at Kendriya Vidyalaya Silchar, and her post graduate degree in biotechnology from Amity University Noida. She had her grooming for the competitive exams done at the Fakhruddin Ali Ahmed Coaching Centre, USTM and another small stint of coaching with Smart coach.
While welcoming Maria, Suman Saha, CEO Smart coach, said, "We are proud of our small degree of association with Maria and wish her all the best in her emerging career. We hope she will work towards eradicating corruption from our society and bringing development in the real sense of the term."
Saha said Smart coach is the only institution of coaching for competitive examinations that has its roots in the North East but has plans to spread across India and emerge as the numero uno organisation of its kind in the country.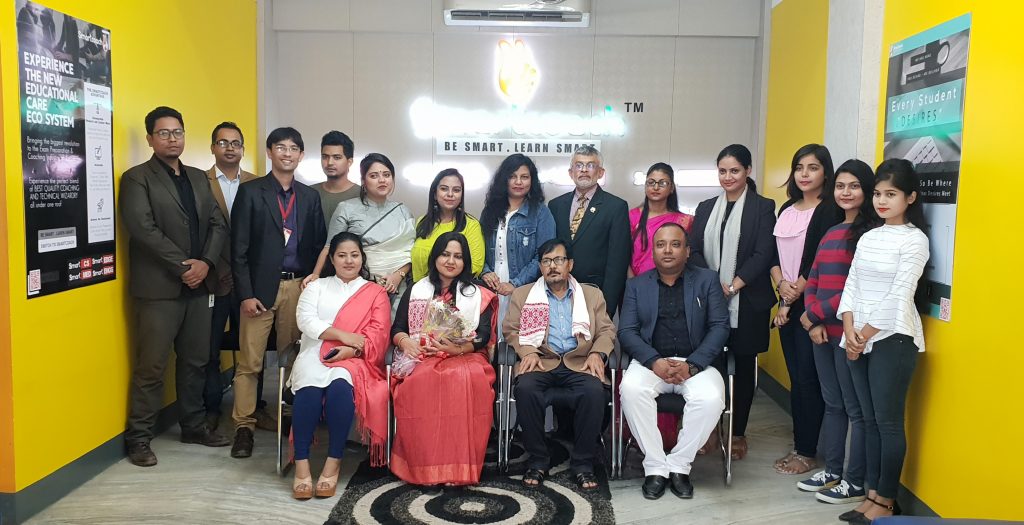 Many other women achievers of the Barak Valley of Assam converged at the felicitation to express their jubilation and solidarity with Maria on this happy occasion. Among those who felicitated Maria with gifts and mementos were Ameera Yasmin of Assam Judicial Service; Rashida Tapader, GM Smartcoach; Rehana Choudhury, Managing Partner, Foresight India Communication; and Shirin Latif, Life Coach and promoter of 'Gorgeous You' campaign.
On conclusion of the felicitation programme, a studio recording of Maria's story was done by Rezwana Parveez Bhuyan for sharing it with young IAS & ACS aspirants who missed the day's event. Chandra Goswami anchored the entire programme.