By Tanzil Asif, TwoCircles.net
Purv chalne ke batohi, baat ki pahchaan kar le
Anginat raahi gaye
Iss raah se unka pta kya
Par gaye kuchh log iss par
Chhod pairon ki nishaanithe
(Get grounded through introspection before beginning the unknown journey.
Innumerable laureates have been through this journey
But only a few could leave their footprints on sands of time.)
Harivansh Rai Bachchan's 'Path ki Pahchaan' motivates her, Nirala is her favourite poet, and she likes the stories of Premchand, Ilachandra Joshi and Manu Bhandari among others. Mohan Rakesh finds a special mention in her never-ending list of Hindi laureates for portraying a realistic picture of the middle class and the lower-middle class lives in his dramas. She claims to have read every book in the Hindi section of her college library and only the lack of space at her home has stopped her from turning her home into a library.
Nargis – the first Muslim woman from Kishanganj district, which has a Muslim-majority population, to crack Bihar Public Service Commission (BPSC) Examination – is a rare person in Seemanchal's Surjapuri community, where most girls are given the basic education just to find a good match while a few become government school teachers to ease the financial strain of in-laws. Nargis, however, will join the services as a Commercial Tax Officer soon.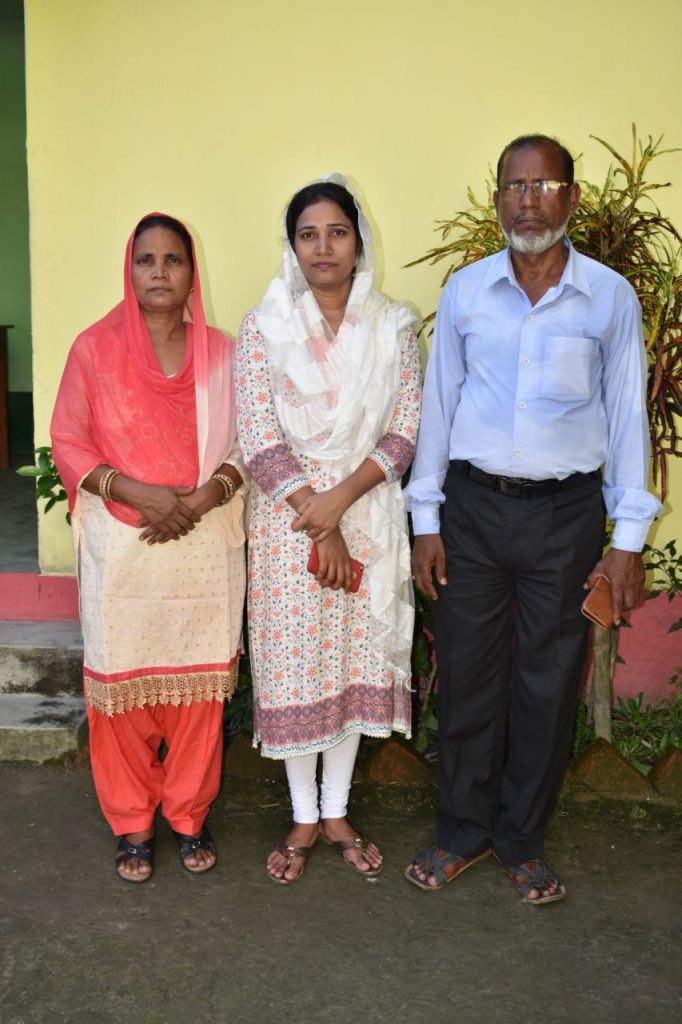 The daughter of an Army man, she was saved from the deteriorating education system of Bihar early on by Kendriya Vidyalaya, the central government schools instituted under the aegis of the Ministry of Human Resource Development. KVs, as they are often known, remained a constant in her school life, but cities kept changing with her father Mohammad Akbar's postings. Samba (J&K), Secunderabad (Andhra), Binnaguri (WB), Kishanganj (Bihar), Jalandhar (Punjab) – by the time she finished her school she had got firsthand experience of India's cultural diversity. 'The more you travel, the more you learn' – she says, explaining why she is thankful to her army life for personality development which ultimately made BPSC interview easy for her and she cracked the examination in her first attempt.
"Civil services were my father's vision, if I had my go I would have joined the Army, women in the uniform look beautiful," says Nargis. Her story is a textbook case of an amalgamation of a father's dream and daughter's dedication. When he retired from Army in Rajasthan's Bharatpur, the family moved back to Jalandhar for her Masters. In absence of a salaried job and waiting for his pension works to complete, Akbar worked in a steel factory and later in a home furnishing showroom. When his efforts couldn't meet the daily needs, he moved back home. She wanted to go to Delhi to prepare for civil services examination; parents didn't feel safe with the idea and sent her to Patna instead. 'Ni maamu se kaana maamu bhala' (Having a blind uncle is better than not having one) – she laughs explaining the reason behind accepting her parents' decision.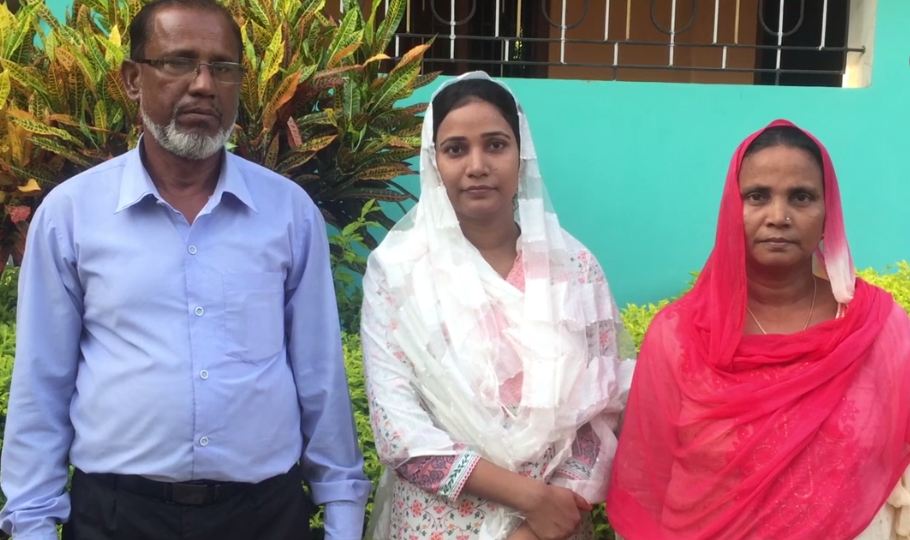 Her teachers at her coaching were confident, but as is often the case, a few boys couldn't tolerate a girl excelling ahead of them. She particularly remembers how a group of backbenchers would pass comments on her, referring to Kishanganj's traditional food and clothing using the words 'tribal and refugees' every time she entered the classroom.
Her mother Shahnaaz, a housewife who attended school till class 6, would sit with Nargis throughout her late night studies reading Quran. When Nargis moved to Patna, she would encourage her over the phone, and share her grief – "She is my best friend," says Nargis while talking of her mother. People would bother Shahnaaz with questions like, "when are you going to get your daughter married?", "do you want to live on your daughter's earnings?" but Shahnaaz remained unfazed by all these taunts and continue to pray for her daughter.
Nargis took coaching for two years and appeared for prelims in March 2015. The results came in November of the same year. The Mains examination took place in July 2016, and results were announced in February 2018 – almost two years later. "It was very frustrating, but my parents were always there for me," says Nargis.
Once, Nargis recalls, she called up her mother to say she was feeling nervous about the results. Her father travelled 386 kilometres from Kishanganj to reach Patna next morning and brought her back home despite her teachers' insistence. When the final results were announced, she played a prank on her father telling him she failed to qualify. He rushed back home to tell her 'don't worry, you can try again.'
Har safal panthi yahi
Vishwas le iss par badha hai
Tu isi par aaj apne
Chitt ka avdhaan kar le
(Like all other aspirants who have succeeded in the past, you must also believe in yourself and keep moving ahead.)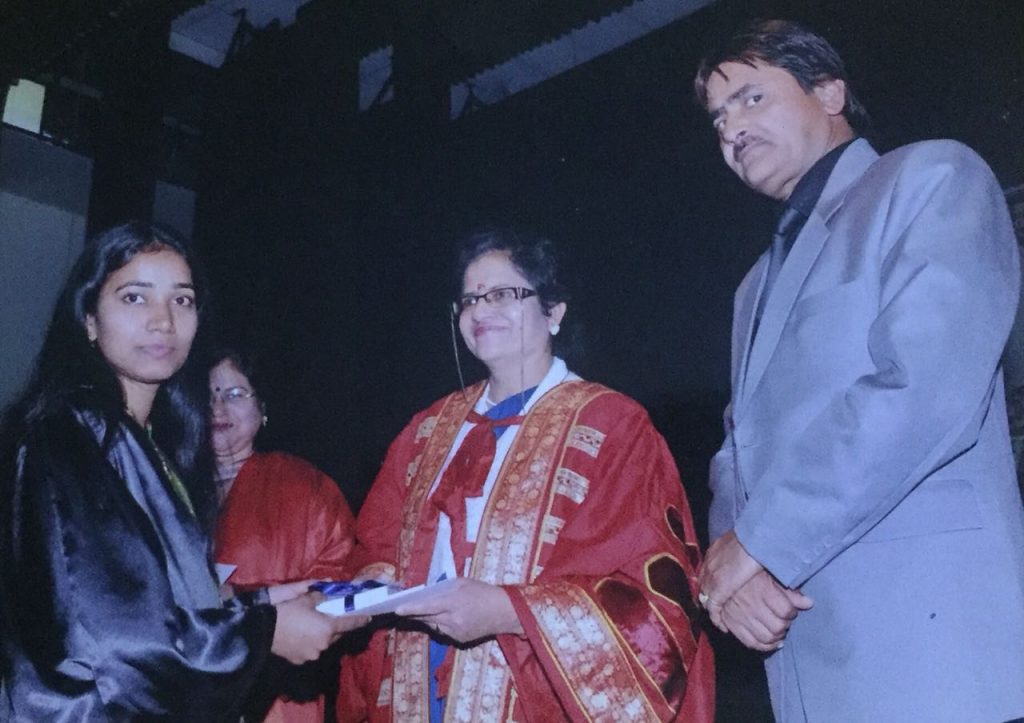 Nargis is inspiring many others in the community. An intermediate district topper has decided to follow her path. A group of boys worried about finance to support their coaching education met her for guidance. Educated girls who were married early regret that they couldn't stand up to their parents to pursue their dreams. Friends who gave up midway have resumed civil services preparations. Villagers unaware of such competitive examinations come to see her with their kids.
Hazaaron saal nargis apni benoori pe roti hai
Badi mushkil se hota hai chaman mein deedawar paida
 (For thousand years the narcissus was lamenting its lack of lustre;
With great difficulty the one with true vision is born in the garden)
Tanzil Asif is a Bihar-based journalist-cum-entrepreneur and founder of a hyper-local news app 'Main' Media. He tweets at @tnzl_