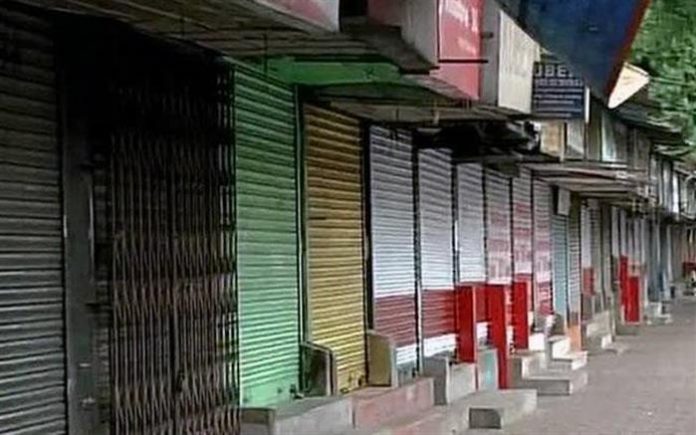 Agartala, Sep 10 (IANS) A nationwide shutdown or Bharat Bandh called by the opposition Congress, Left and other parties against the increasing prices of fuel affected normal life in the BJP-ruled Tripura on Monday.
Most markets, shops and business establishments were closed and private and passenger vehicles remained off the roads. Government offices and some banks were open but employee attendance was low.
Flights operated to-and-from Agartala while the Northeast Frontier Railways operated their trains with very few passengers.
Inspector General of Police (Law and Order) K.V. Sreejesh told IANS that there were no untoward incidents reported from any part of the state.
The Congress and Left parties maintained that the shutdown was total and successful while the ruling Bharatiya Janata Party claimed that the people rejected the Bharat Bandh in Tripura.
Several Congress party workers were arrested for holding demonstrations in different places and creating obstacles in front of government offices.
Manipur Lok Sabha member Thokchom Meinya along with two party leaders from Assam, Wajed Ali Choudhury and Abdur Rauf, were also arrested here.
Communist Party of India-Marxist (CPI-M) Lok Sabha member from Tripura Sankar Prasad Dutta told the media that braving the threat of ruling BJP and the state government, the state's people unitedly observed the shutdown to protest against the rising prices of transport fuel and essentials.
 The ruling BJP, however, claimed that the "people outrightly rejected the 'Bharat Bandh' as it did not serve their interest".
"Normal works were done in government offices and in most places in Tripura. Ongoing process of panchayat elections was also carried out all over Tripura. As plying of vehicles was little less, government employees and other workers went to their places of work with their own arrangements," BJP General Secretary Pratima Bhowmik told IANS.
"As a national party, BJP's policy is always against any shut down as the party gives top priority to development and peace besides the interest of the common and poor people. Any kind of 'bandh' or strike affected the development and interest of the people."