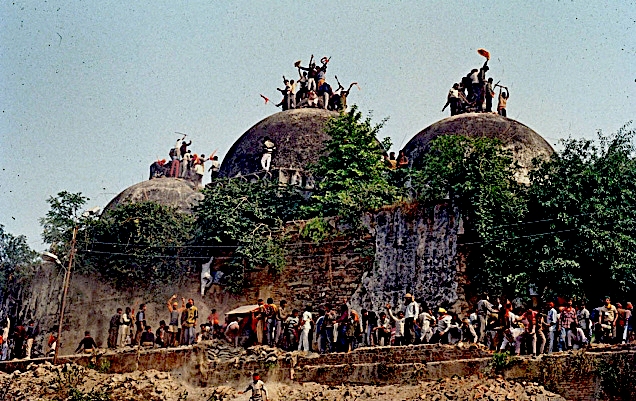 New Delhi, Jan 4 (IANS) The Supreme Court on Friday said the bench that will hear a batch of cross petitions challenging the 2010 Allahabad High Court judgment on the Ayodhya title suit will decide the future course of hearing.
"This is the Ramjanmabhoomi case? Yes? Ok. Listen to the order now. Further orders will be passed by the appropriate bench on January 10," Chief Justice Gogoi said asking lawyers in the case to "please come on 10th of January".
"Further orders in the matter will be passed on 10.1.2019 by the appropriate bench as may be constituted," said the bench comprising Chief Justice Gogoi and Justice Sanjay Kishan Kaul.
The hearing that generated a lot of speculation in political circles and among the public at large barley lasted for a minute.
The top court at the last listing on October 29 had directed that the matter be listed in the "first week of January 2019 for fixing a date of hearing before the appropriate Bench".
The matter was listed on October 29 as directed by the top court on September 27.
The top court had on September 27, while rejecting the plea by Muslim litigants for referring the challenge to the 2010 High Court judgment to a larger five-judge constitution bench, had directed that the case be referred to a three-judge bench to begin hearing from October 29.
The September 27 judgment rejecting the plea by Muslim litigants was by a majority of 2:1 wherein Chief Justice Dipak Misra (since retired) and Justice Ashok Bhushan declined the plea by Muslim litigants and Justice S. Abdul Nazeer favoured referring the matter to a larger constitution bench.
The Allahabad High Court had in 2010 trifurcated the disputed site, giving one portion each to Ram Lalla, Nirmohi Akhara and the original Muslim litigant.
It was contended by the Muslim litigants before the three-judge bench headed by then Chief Justice Misra that the challenge to the 2010 verdict should be heard by the larger bench as the High court had relied on a 1994 top court judgment that said a mosque was not essential to Islam for offering Namaz prayers.