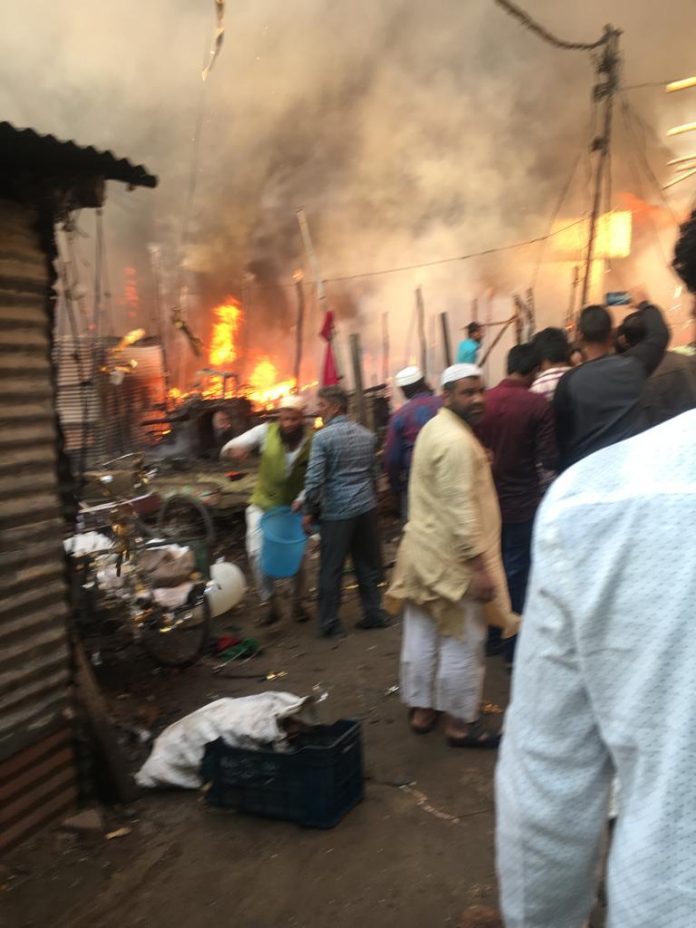 By Aas Mohammed Kaif, TwoCircles.net
A massive fire engulfed the Macheraan Basti in Meerut on Wednesday, destroying over 200 homes. The citizens blamed the local police and authorities, pointing out that the same afternoon, officials from the Meerut Cantonment had arrived to evict the residents as it was an encroachment on public land. What followed was massive protests from residents leading to firing and lathi charge from the police side.
The residents allege that by evening, the entire colony was engulfed in fire. Following the fire, allegations of police involvement spread quickly which led to anger among residents. As a result, teams of security forces were brought into the area and internet services were stopped in the whole region of Meerut. Although tense, the situation is under control as of now with people slightly reluctant to step outside the homes.
However, the 200 f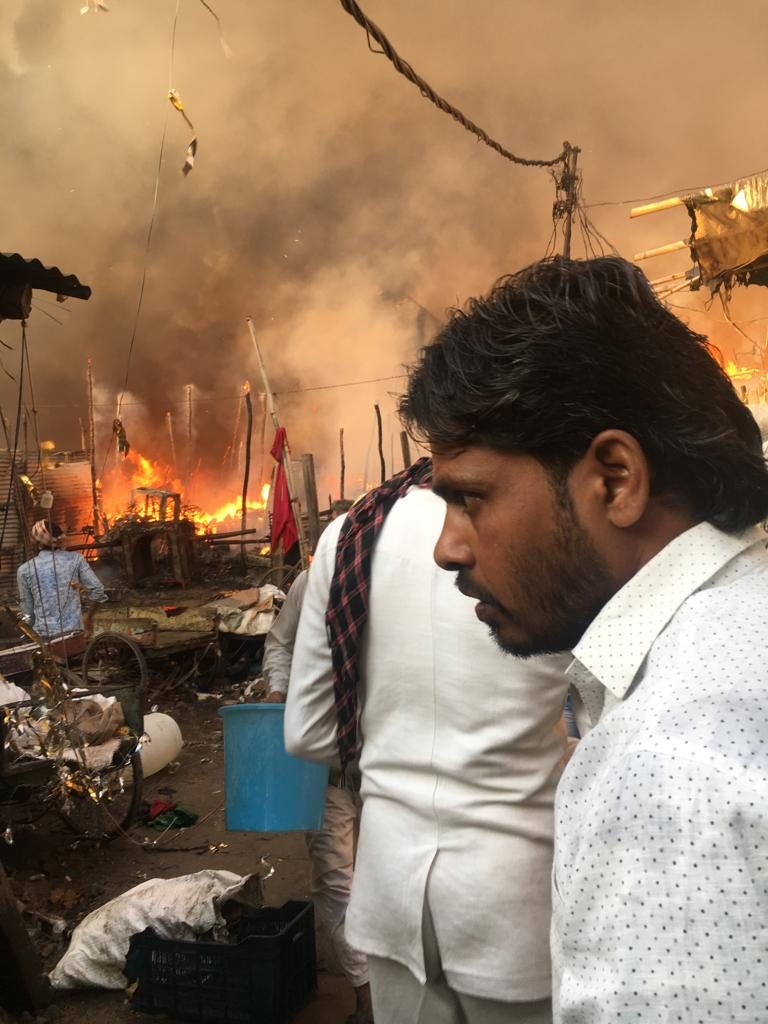 amilies most affected by this tragedy have been left without any roof and support. The residents, most of whom are very poor, have been left devastated even as the authorities refute any claims of their involvement in the fire. They said that residents used petrol bombs against the police which led to the fire.
The residents say that just a day ago, a report published in a newspaper had listed Meerut as one of the dirtiest cities in the country and had ranked it below 150. The colony, which is home to mostly Fishermen community, was targeted as it was a slum and the authorities wanted to clear it as soon as possible. It was not until midnight that the fire was controlled, although by that time there was little to save in the colony.
Following the fire, humanitarian efforts poured in from various locals who arranged for food for the residents. According to SSP Nitin Tiwari, a conspiracy cannot be ruled out because the way the fire spread across the colony was not normal or natural.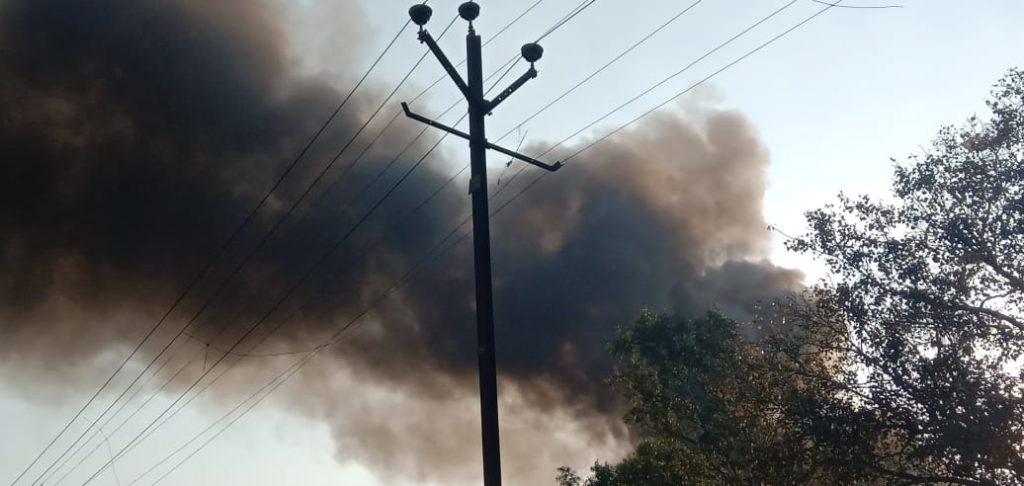 A local resident Alam Mahagir pointed out that the colony was located in proximity to a few gas cylinder factories which could have contributed to the fire. He blamed the police saying they caused the fire after locals refused to evict the land. Another resident Shahzad said, "After the police were unable to evict the residents, they lit the fire. They chased the people out and then lit up the fire to ensure that no one returned to their homes."
The authorities meanwhile, also said that the fire was caused by locals after they created a ruckus the whole day to escape punishment. However, this idea was dismissed by Badar Ali, a social activist, who questioned how anyone could believe that people would burn their own homes.
The fire also spread out to some of the gas factories in the vicinity and caused explosions. Although there were no fatalities, the explosions lead to injuries to a few women and children.