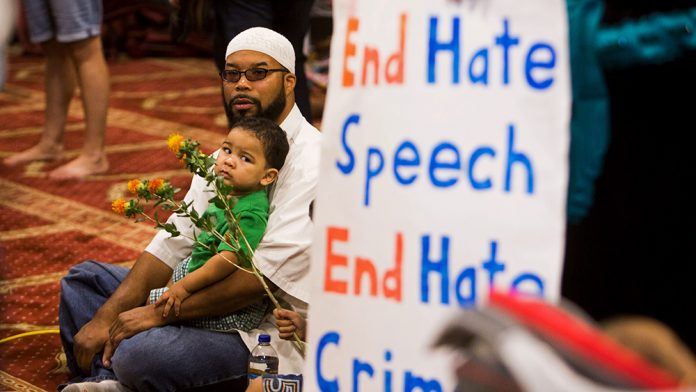 By Dr Mohammad Kamran Ahsan
As hate becomes the fulcrum, and the new normal of Indian polity, various view-points have emerged analysing this institutionalised hatred towards Muslims. A lot has been written by some Ambedkarites, giving this hatred solely a caste dimension thereby creating an impression as if all general category Muslims, by virtue of their castes are protected during the right-wing sponsored communal riots or pogrom and lynching. Homogenising the entire Ashraf (general or upper caste) Muslims is one such premise upon which their arguments are based. As the term 'Ashraf' inherently expresses caste supremacism of general castes of Muslims, henceforth the word 'General category Muslims' is used instead. In essence, these Ambedkarites hold the same flawed view of homogeneity where other liberal elites err. Though, the argument of this write up is not to reject caste dimensions of communal violence vis-à-vis Muslims, nor is it a denial of age-old caste oppression of pasmanda Muslims by general caste Muslims rather it is to add one more angle of the eternal struggle between the oppressor and the oppressed, where the poor and powerless of either side, are butchered mercilessly during the communal violence between Hindus and Muslims.
This homogenising of general category caste identity is an erroneous notion that does not take into account the poor socio-economic status of the people belonging to general castes. People having poor economic backgrounds are more vulnerable to the communal frenzy. The very nature of Ashraf or general category caste hegemony is not to safeguard the interests of all general castes or to protect them during the time of communal conflagration.
The article seeks to analyse the communal 'riots' bit by bit, unfolding how caste dimensions of communal riots are put on the backburner, attacking the victims solely on religious identity. Recent Delhi 'riots' is a case in point, where masjids were attacked, and people with Muslim identity were butchered without taking into account their caste location.
Irfan Ahmad, in his article ' Violence after violence: The politics of narratives over the Delhi pogrom' lays bare the hypocrisy of liberal elites and terms their strategy as 'ditto theory' or equalization of communal violence from both sides by giving a misnomer of 'riots' to a well-planned pogrom against the Muslims, irrespective of their caste identity, and socioeconomic status.
The anti-caste pasmanda activists, flaunting their 'Ambedkarite' identity argue that the communal riots is an elitist phenomenon in which general castes of either side hobnob one another, and in their bid to be secular, put the equal onus of communal frenzy on the upper castes of Muslims. By doing this, they forget that the upper caste status of Ahsan Jaffri, the former Congress MP, living in an elite neighbourhood could not save him and his compatriots. The pasmanda activists have been in denial mode of victimisation of Muslims and view Muslim identity as a fissure in the Bahujan movement, and foreground the caste dynamics, forgetting that Hindutva politics encompasses all castes, thus makes them at loss while creating wider support base surpassing parochial boundaries of caste. Some of the activists argue that during any communal riots pasmanda castes are used in the name of Islam, thus essentialise all general castes to be a political entity on the pattern of Hindutva fringe groups. Of course, the statements of general caste politicians, such as Akbaruddin Owaisi, and Waris Pathan legitimise the Hindutva bigotry, but they gain little traction among the voters of general castes.
The article presents inherent Islamophobia of Ambedkarites who problematize the Islamic identity and seek to prove that the scourge of caste system among Indian Muslims is rooted in Islamic scriptures. Any move by a Muslim to counter this fallacious Islamophobic argument is rebuffed as Islamophilia and the people expressing their Islamic identity are described in pejorative terms as 'Islamists' 'Ashraf' 'Anti-Pasmanda' in case the opponent is born in general caste category, or a Pasmanda expressing his Muslim identity is shown in the poor light as 'gullible stooge of Ashraaf '.
The stereotyping of the vulnerable groups by painting them with the same brush is not the sole problem of majoritarian bigots, rather many liberals and Ambedkarites also fall prey to this ploy. This stereotyping  innocuously bolsters Hindutva agenda of stereotyping of pasmanda Muslims as puppets in the hands of general caste Muslims, sacrificed at the altar of Islam, and Islam as a regressive and elitist religion similar to Manuvaadi Brahmanism. The liberal frenzy doesn't end with the stereotyping. In order to strengthen their secular credentials, many religious organisations such as Jamaat-e-Islami, Jamiat-e-Ulema-e-Hind, Tablighi Jamaat are equated with the belligerent right-wing Hindutva fringe groups known for undermining the constitutional authority. The Muslim religious organisations are described as those dominated by Ashrafs, and are presented as potential threats to the Indian constitution, secularism and democracy. Jamiat-e-Ulema's Halal certification to Patanjali is presented as 'Ashraf (General caste Muslims) hobnobbing with their Hindutva counterparts, and Jamiat is severely criticised and accused of protecting and strengthening the economic interests of Hindutva elites in the overseas market. Thus, the Ambedkarites unwittingly converge on Hindutva clarion call of economic boycott, becoming oblivious of its ramifications on poor Muslims. Ajit Doval's midnight visit to Nizamuddin Markaz is also equated with Ashraf hobnobbing, neglecting political overtures by the establishment to show its 'love for Muslims'.
To conclude, the pasmanda movement needs to reinvent itself, coming out of the clutches of belligerent Islamophobic elites and must reach out the right-minded people, cutting across caste lines to strengthen OBC reservation for the pasmanda classes. The general caste Muslims must also admit and apologise for the age-old caste bias, and extend their political support for the cause of OBC reservation. For general caste Muslims, any demand for religion-based reservation is untenable and is akin to falling prey to Hindutva binary of religion. After all, the general category Muslims are also entitled to taste the fruits of 'unconstitutional' reservation for Economic Weaker Sections, earning up to Eight Lakh Rupees per annum.
Dr Mohammad Kamran Ahsan is an Assistant Professor (English) at Glocal University, Saharanpur UP. He has worked as a Fulbright Scholar at Yale University USA.