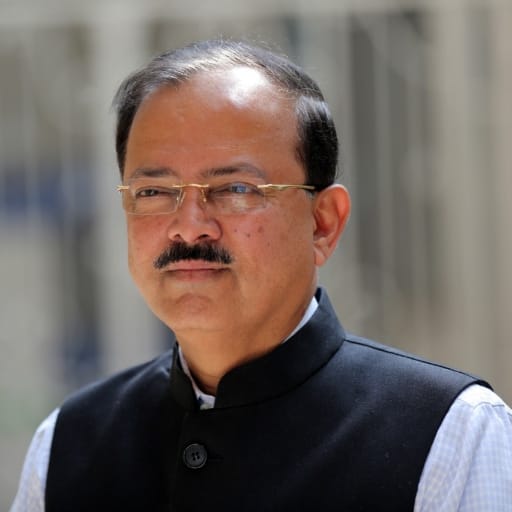 Naazish Hussain, TwoCircles.net 
MALEGAON: A sitting BJP Member of Parliament (MP) from Dhule constituency has stirred up controversy after making discriminatory remarks in a video statement against shifting of COVID-19 patients from Malegaon Central, which is predominantly Muslim, to Dhule and Nashik.
Dr Subhas Bhambre is a sitting BJP MP from Dhule. In BJP's first tenure (2014 to 2019), he was Minister of State for Defence for 3 years.
Malegaon, which falls in the Nashik district of Maharashtra has seen a surge in the number of COVID-19 positive cases. On May 11, Malegaon reported 534 corona positive cases. Owing to the insufficient medical infrastructure the city has struggled with the increasing number of COVID-19 patients. The administration decided to shift patients from Malegaon to Nashik for treatment.
However, BJP leaders were opposed to this decision. The opposition by BJP leaders enraged the people from Malegaon. In response to the outrage, sitting BJP MP Dr Bhambre issued a video statement on May 10 saying, "He did not oppose shifting of COVID-19 patients from Malegaon to Dhule. His resistance is only against shifting of Malegaon central patients."
In the video, the BJP MP says that the "infections were brought to Malegaon Central people by Tablighi Jamaat."
Malegaon town has two assembly constituencies. Malegaon central has a predominantly Muslim population, while the Malegaon outer is Hindu majority area.
The MP had earlier called for CRPF, central team deployment in Malegaon to maintain order and review the situation in the city. He blamed Malegaon central people of defying police owing to their 'special habits and way of life'. The MP called the Hindu majority Malegaon outer citizens as his family.
The discriminatory remark made by the MP has garnered criticism on social media. Many took to Twitter to express their dissatisfaction and called out the discrimination by the sitting MP.
The association of Tablighi Jamaat – a Muslim missionary organization with the rise of COVID-19 cases in India has drawn sharp criticism from national and international human rights bodies.
In another instant on April 8, four people were found to be COVID-19 positive in Malegaon. Local media quoted the Dr Kishore Dange, Health Officer of Malegaon as saying that the four positive cases of COVID-19 belonged to Tablighi Jamaat.
Denying the association, a freelance journalist Mubasshir Mushtaq took to social media saying that on his "detailed verification it was revealed that none of them were members of Tablighi Jamaat, neither they are affiliated with day-to-day activities of the organization."
Mushtaq said that even if the patients were from a certain religious organization, "Dr Dange, as a member of the medical fraternity, has shown disregard to humanity and let down the medical profession," adding, "Why is he, as a doctor, concerned with the religious and sectarian affiliation of people recovering from COVID-19?"
Mushtaq also accused the health officer of flouting an advisory issued by the Central Ministry of Health and Family Welfare on April 8, 2020, addressing the social stigma associated with COVID-19.