Nikhat Fatima, TwoCircles.net
 Hyderabad: Battling hunger and the scorching heat of May, nearly 2 lakh migrant workers have crossed the Telangana state on foot carrying luggage and small children on their shoulders.
In Telangana, it is estimated that there are nearly 6 lakh workers who have come from different states like Odisha, Maharashtra, Rajasthan, Punjab, Bihar, West Bengal, Uttar Pradesh, Madhya Pradesh and Chattisgarh.
Telangana had become a hub for many migrant labourers and many were engaged in industrial units, on construction sites, for tiles and marble work, carpentry, in garment units where they skillfully embellished stones and sequins on saris and dresses, embroidery, making stone bangles while the not so skilled ones are engaged in hotels, milk dairies, shops or had their own roadside chaat shops and so on.
But all work came to a standstill with the sudden announcement of lockdown in March this year following the outbreak of COVID-19.
Before the lockdown, the migrants lived a dignified life earning enough to get 2 square meals and save something for their families back home.
For a few days initially after the lockdown the workers managed to feed themselves with what little they had. This was followed by the flow of food in form of cooked meals and dry rations which they thankfully accepted, while waiting for the lockdown to end. But with the lockdown being extended, the patience of these workers is running out.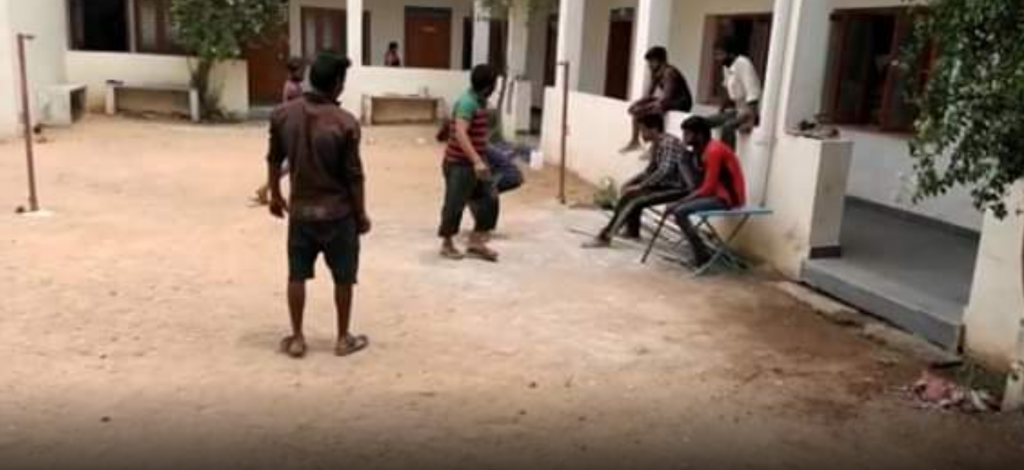 The workers were discouraged from travelling out of the state even by private vehicles after the government services were stopped by the lathi wielding policemen spread all over the roads. Those found travelling were brought back and kept in shelters run by the GHMC (Greater Hyderabad Municipal Corporation) and NGOs. Those who managed to escape the government officials took the long journeys to their home on foot.
At the shelters, they were given cooked food in the form of rice.
"Obviously it was not just food they wanted. They were tired of not doing any work, they were bored, frustrated and anxious about their families back home with whom they were in touch through phones", said Shivarani, a volunteer who was distributing food through some donor agencies.
"One day they refused to eat saying they do not like rice. They asked for bread or even biscuits but not rice. The food packets were left untouched the whole day and they slept hungry" she says about the workers from North India sheltered in a GHMC shelter home. "The next day they were given bread and also stoves and flour to make rotis," she added.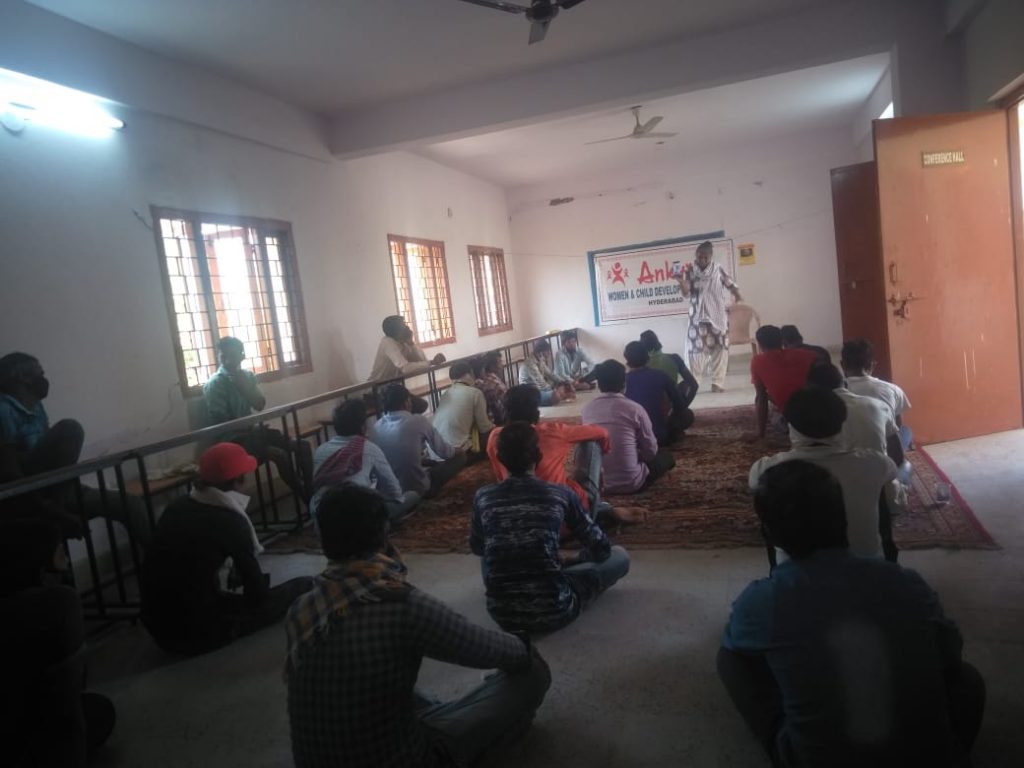 Another donor cum volunteer, Syed Jalaluddin, who distributed not just dry ration, vegetables but even medicines for those suffering from diabetes, hypertension, dialysis in the old city of Hyderabad where there were mainly workers from Kolkata said, " All these workers are addicted to gutka and pan. And we were not giving that. So I discovered later that they were selling part of the rations we gave, in exchange for betel leaves and gutka," he said.
"We can't do much, it is their lifestyle, and how can we preach to them to give up chewing pan just because we are giving them rations? Do we have the moral rights to do that?," he said and adds, "But on the other hand I do feel bad that when people are pooling in their hard earned money to help them out they are selling away the ration to buy harmful substances."
Some donors said that they saw cooked rice packets being thrown away by these people who bluntly told them on the face, "We don't want to eat rice anymore."
"But is it fair to blame them for refusing food? Nobody wants to see that they have needs beyond just packets of food. Throwing away the food is their way of protesting," said an activist engaged in collecting donations for the migrant labourers.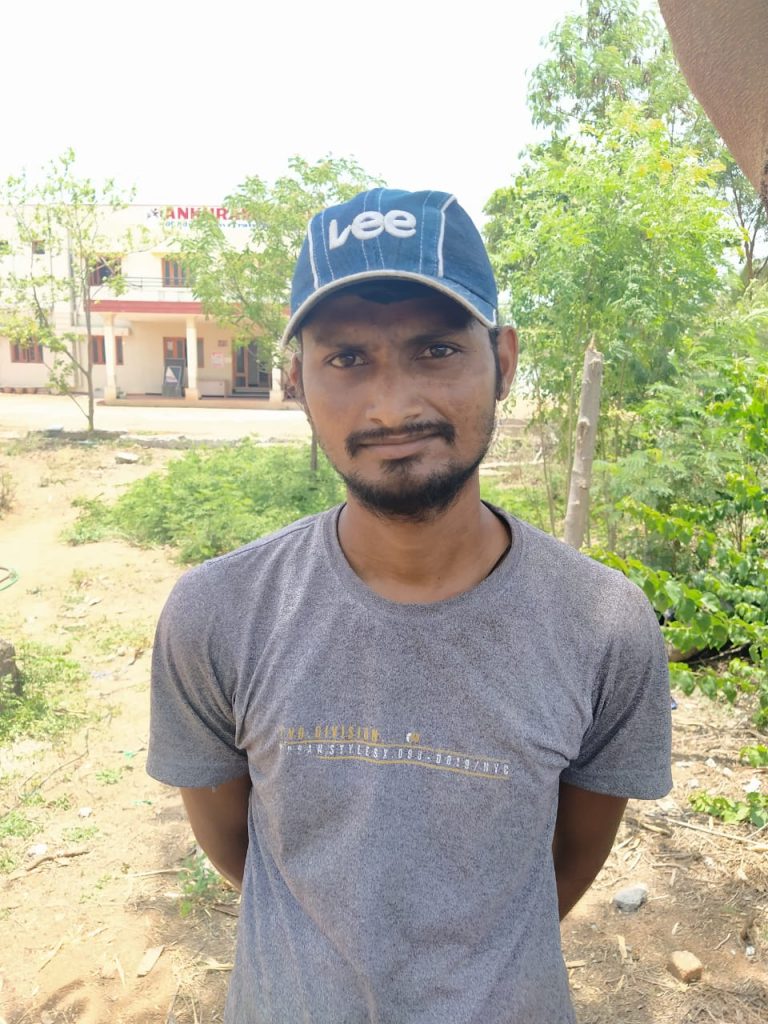 Explaining in a little more detail about this strange behavior one would normally term as 'ungrateful', Sharifa Siddiqui, activist and counselor said, "See we must remember that these people are hard workers and willing to go far to earn an honest day's wage, not rely on doles for survival. The fact that they have to be dependent and to stand in lines hurts their dignity. They would like to assert that though their situation is bad, they still can protest and assert their will, that they are not beggars".
At another shelter home run by Ankkuram an NGO, the situation was slightly different. The migrant workers were brought in there by the Government officials who stopped them at the border of the state.
"We provided the 50 migrants sheltered in our NGO with both rice and flour along with other ingredients. They were free to cook whatever they wanted as there was a proper kitchen in the shelter home" shared Sumitra, who heads Ankuram, who also distributed to nearly 500 other migrant workers who were living around the industrial units in the suburb 'Kesara'.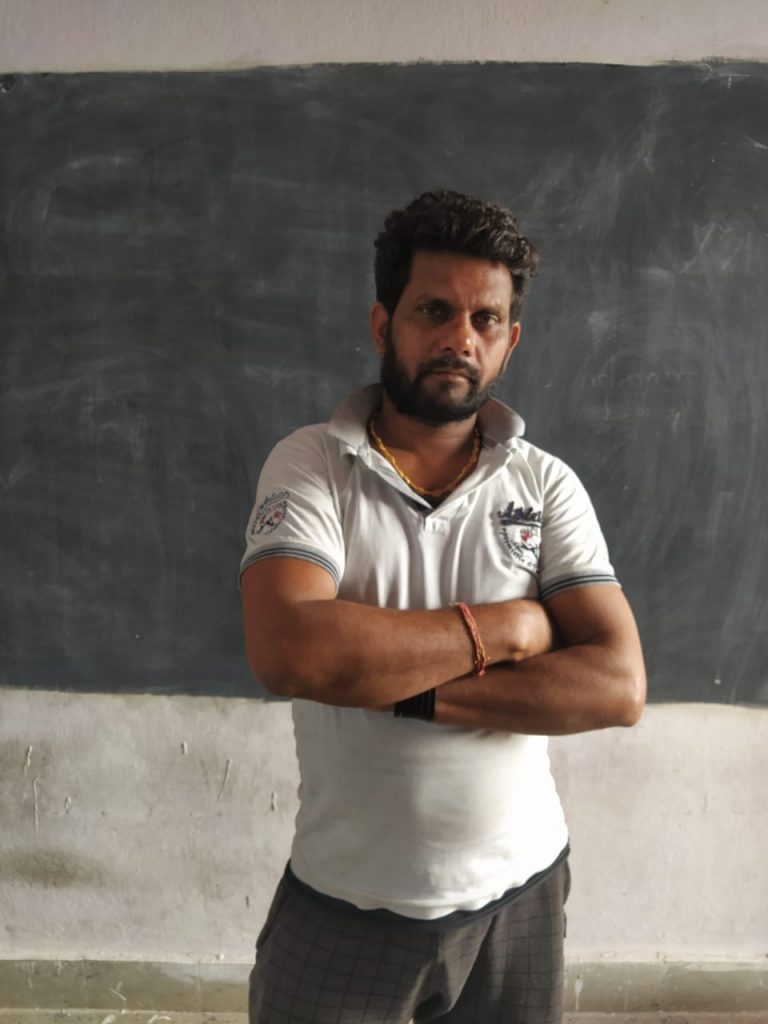 "Our work with the migrant workers around our shelter and in our shelter has made us popular with them. They are from UP, Bihar, Maharashtra and MP. And they made us promise that we will visit them in their home towns at least once. That was such a nice feeling of bonding," she said.
At the Ankuram shelter home at Bogaram, the workers were engaged in different activities apart from cooking such as orientation on Inter-state Migrants Act, Building and other construction Workers Welfare Act, Domestic Violence Act, fun games and so on.
"However, one worker named Om Prakash, kept asking for 'work' saying that he 'feels guilty for eating and sleeping without work," Sumitra said.
Jitesh Premwal, a worker from Balaghat UP said, "Every time I eat a meal here I think of my parent's back home suffering for lack of food. I used to regularly send money back home and they were dependent on me." Jitesh was engaged as a tiles worker.
Another migrant worker, Ashok Nageshwar had left behind a 3 year old daughter in his village in MP. He made a video call to his wife in their village which he shared with the shelter home manager Jagdeesh. He said, "I miss my daughter and I need to be there with her now in these times but here I am stuck in Hyderabad, so far from home." Ashok worked at a construction site as a daily wage labourer.
Another youth whose marriage was fixed on 9 April but he could not go due to the lockdown said the marriage was cancelled which upset him.
Another daily wage labourer Manoj from Maharashtra said that his family had not received any help from the Government apart from 10 kgs of rice.
Manoj is worried about his family as they did not even have enough money to buy food. He is desperate to go back to them.
"The workers formed small groups of 15 and left for their homes on foot. We persuaded them to stay back and that trains will start running soon. They called us after reaching their home after walking for 4- 5 days," said Jagdeesh.
"They were put in a school that was serving as a quarantine center," he said.
Others who waited left by train as and when their turn came. The staff of Ankuram helped them get the trains.
Travelling by train was not so easy either as narrated by Saddam who said, "I had given a Xerox copy of my Aadhar, a photo and Rs.500/- at the office and was told they would contact me when my turn came. But every day they gave me just empty assurances so I decided to travel by a private vehicle and somehow managed to get a seat in a truck that was travelling towards Bihar".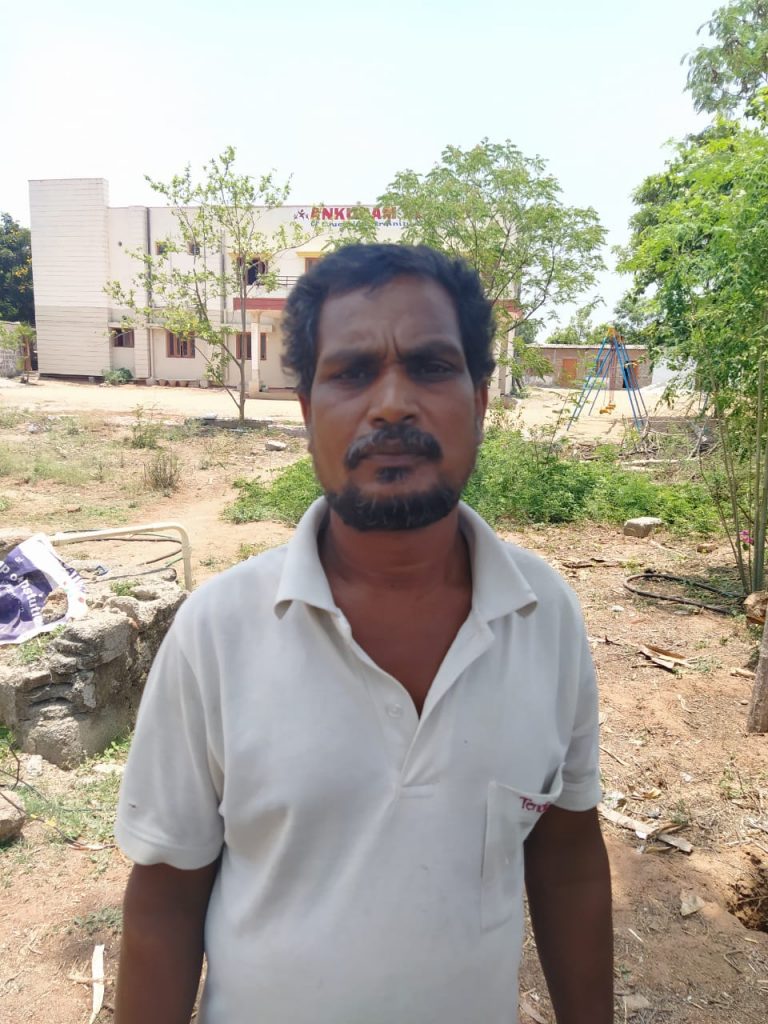 Saddam, a travelling salesman, from Kishanganj, Bihar, used to sell saris all over Maharashtra and Telangana and was stuck in Warangal for the last 2 months and was desperate to go home. He was lucky to have found shelter in the office of Students Islamic organization (SIO) where other migrant workers were also staying.
They were all working in different establishments such as cloth shops, hotels, etc and sharing rooms in lodges before the lockdown. Once the lockdown was announced the hotel owner threw them out as they could not pay the rent. The volunteers of SIO brought them to their office and gave them ingredients to cook food.
"Though they were thankful for the shelter and food, it was evident that they were all anxious to go back home," said Abdullah Faiz of SIO.
The procedure for traveling by trains is neither easy nor fast.
"It is like drawing lots", explained Syed Jalaluddin who helped one youth Sajnoy Gayento go back home. "You have to first apply and then wait for an SMS on the phone if you are chosen. The SMS will come a few hours before the time of the train and you have to be ready all the time," he said.
Sanjoy had come from Howrah, West Bengal just 4 days before the lockdown and had not even found a proper job. He was stuck with no job and no money. While he was here his father fell seriously ill and was hospitalized. Being the only son of his parents, Sanjoy wanted to go back home.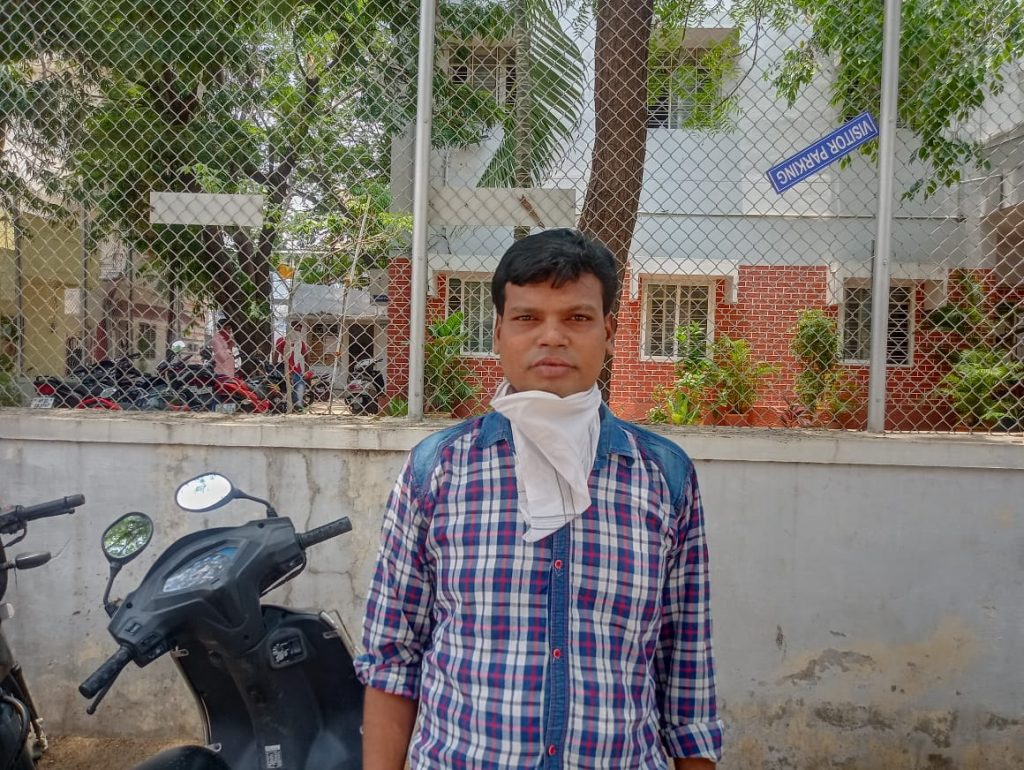 With a lot of effort Jalaluddin managed to help and it took 5 days to get Sanjoy to board the train to Calcutta. "Normally there would be at least 10000 passengers in a train but now not more than 1500 to 2000 passengers can travel in the train," he said.
With no money, no work, no food the remaining migrant workers are also ready to leave Hyderabad at the earliest either by train, private vehicle or by foot.