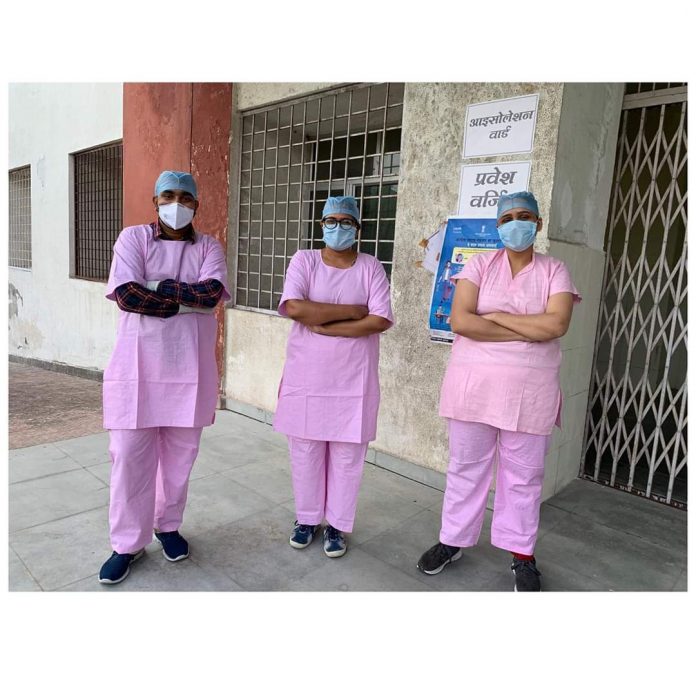 By Musheera Ashraf, TwoCircles.net
Saharanpur: "Rather than sprinkling flowers on healthcare workers, they need proper PPEs and concern," says Dr Afza Masood who is working as Junior Resident doctor at Shaikh-Ul-Hind Maulana Mahmood Hasan Medical College Saharanpur and has been at the forefront of fighting COVID-19 at the facility.
Saharanpur is the northernmost district of Uttar Pradesh. The state shares its border with Haryana, Himachal and Uttrakhand – making it vulnerable for transmission of COVID-19 due to its busy borders.
Sheikh-ul-Hind Medical college is one of the institutions that is working to tackle the COVID-19 pandemic.
Dr Masood told TwoCircles.net that the sweepers and other healthcare workers who are working with doctors need vigorous training to be more aware of how to deal with this pandemic because "they are the ones who clean and dispose of all the PPEs and are at the highest risk."
"Many of them are uneducated which makes it a little hard for them," Dr Masood said.
She said the process of donning and doffing is risky which needs proper instruction.
"Along with the treatment, the patients need psychological counselling also as there is a stigma that is spreading in our society and even the educated people are falling prey to it," she adds.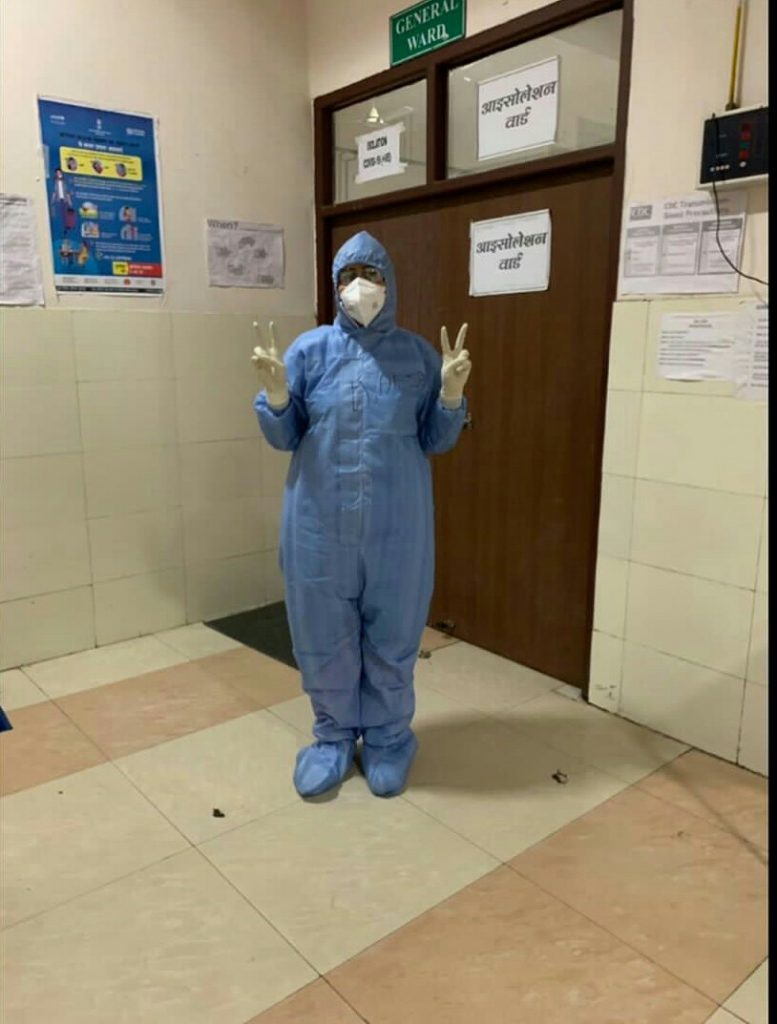 Being a doctor, Dr Masood said that she came across unusual instances when people run away after seeing persons wearing skull caps or sporting a beard. Sharing an incident she said that when a man with a beard and a skullcap came to the hospital, one of her fellow health workers reacted in a very awkward manner stating, "Oh, ye Muslim hai! (Oh, he is Muslim)".
Dr Masood later told her about the role of healthcare workers and made her aware that they should not discriminate against anyone based on their appearance or religion.
"We will overcome corona, but the hatred and discrimination that is being spread by section of the media need to be controlled as well. This human virus is fatal," says Dr Masood.
Saharanpur medical college is treating the level 2 patients of COVID-19. One of the successful cases from the college includes the recovery of one Mrs Arora who was a patient of stage 2 cervix cancer as well. Another patient named Hashim, who had uncontrolled blood pressure, has also recovered.
After wearing the PPE, the doctor is bound inside the protective layer which means they can't go to the washroom or even take water. "There have been times when I found myself fully under sweat as if a bucket of water was splashed on me. This happens after doffing the PPE after long duties," she said.
"Working under such critical conditions makes me feel more patriotic and I feel I am doing something for my nation," said Dr Masood.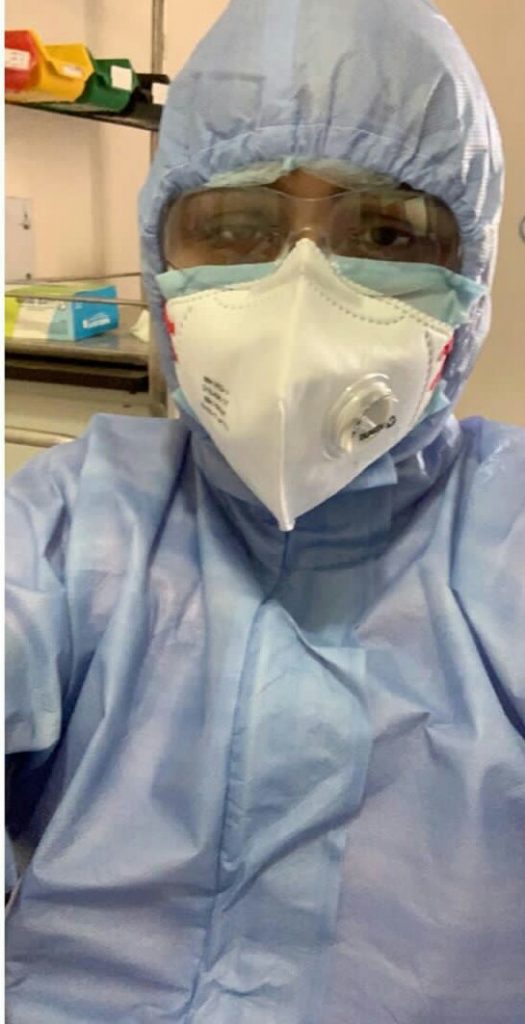 Not only the frontline workers but also the family of front line workers need to be aware and cooperative because seeing their loved ones putting themselves at risk worries them.
Virtual connection is the only way doctors communicate with their families, as going home every day puts everyone at risk.
Dr Masood said that they were provided with a living quarters inside the medical college in Saharanpur, but some doctors lack proper living facilities in Delhi and Maharashtra because of excessive patient load and less available space.
"The news from Delhi Hospital where a nurse died and others complained that they were made to reuse PPE is sad and heart-breaking," she said.
The team that is working at one time consists of 2 senior residents, 3 junior residents, 3 nurses, 3 sweepers and 3 ward boys.
Amid rising coronavirus cases in the country, the national task force for COVID-19 constituted by the Indian Council for Medical Research (ICMR) has recommended Hydroxyl-chloroquine as a preventive medication for the high-risk population. According to the advisory, it should be given to high-risk populations – asymptomatic healthcare workers involved in the care of suspected or confirmed cases of COVID-19 and asymptomatic household contacts of laboratory-confirmed cases.
The medicine is available for patients but at times its shortage is being felt for the workers including sweepers and ward boys who are at the frontline.
Though there is a conflict of opinion about the required high dosage of the drug hydroxychloroquine (HCQ) to treat the novel coronavirus is prompting many doctors in India to avoid prescribing it or taking it themselves due to health concerns.
"We have to take it 7 times in 7 weeks. Two times a day on the first day of the first week and then one time on every first day of the week for the next 6 weeks," she said.
After the completion of the duty period, the front line workers are then quarantined for 14 days which might be increased after the reports.
Dr Masood said that, "at this time everyone is trying out their best to serve, but the government needs to be more concerned and take stricter steps to curb this pandemic".
The samples are taken in Saharanpur and then are sent to Meerut and Lucknow and the report comes after 2-3 days.
Government has ordered for the establishment of a lab for COVID testing in Saharanpur but doctors say it will still take a little more time.
Doctor Afza said that the need of the hour is to see every patient as a potential corona patient and take care of it with necessary precautions.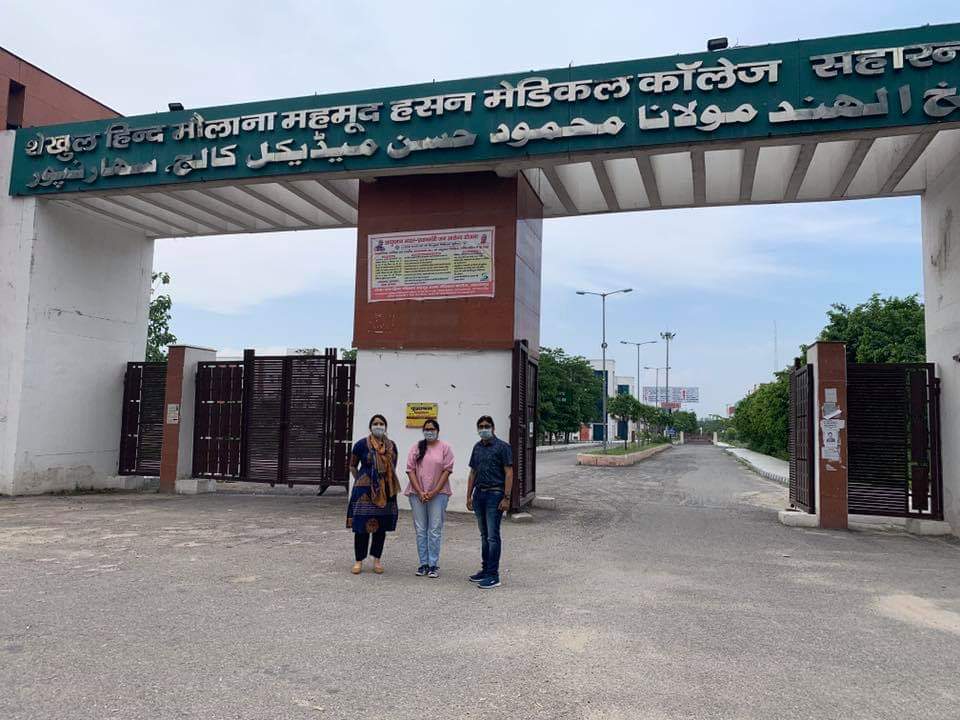 "There has been a confusing trend with the tests. If one test comes positive and another negative, it creates confusion and is worrisome. This might be a result of human error. As the number of asymptomatic patients is increasing we need to be more careful and now is the time when the government needs to show up for the people of the nation," she said.
Dr Masood said that we are at level 3 community transfer and the lockdown is reducing patient load. "We need to have institutions. Instead of building statues we should be provided with beds and ventilators. The cases are only a tip of an iceberg, we don't know what future beholds," she adds.