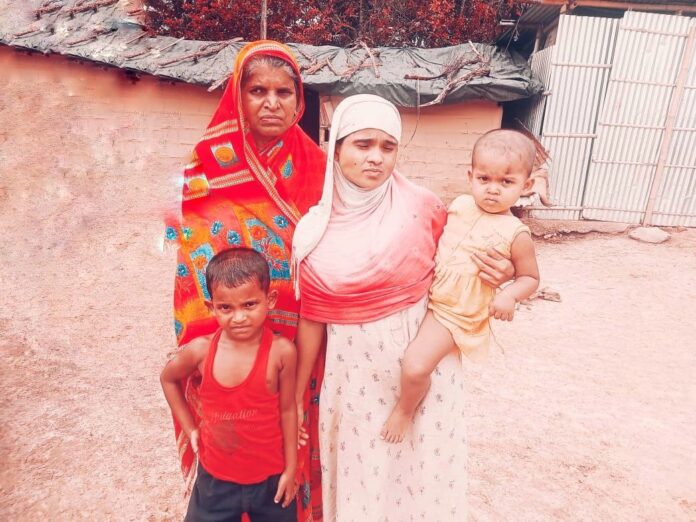 Arshad Ahmed | Two Circles.net
Rahima Begum, 50, had not slept in a long time and had not eaten well because her 25-year-old son Hifzur Rahman had gone missing for the past two weeks. Hifzur was mentally sick and had a habit of wandering out of the house on occasion, but he always returned to his mother. 
---
Support TwoCircles
---
On 13 August, Rahima was informed by the district police that her son had been brought dead to the district civil hospital and that he had been killed by a Hindu mob on suspicion of stealing cattle in the Hindu-concentrated neighbourhood of Bamungaon in Hojai, over 20 kilometers from his home in Jayantia Basti, a small village in Assam's Hojai district.
'I Saw on the Video How They Beat Him': Kin of Lynching Victim
The family was terrified and distraught when they saw the videos of the mob beating their son. "I saw on the video how they beat him. He kept screaming maa..maa (mother) against the sound of sticks and rods bludgeoning him to death," she told Two Circles.
"My brother never hurt anyone…loved by all. He would just roam around. He was mentally ill, but they were not," Hifuzur's younger brother, Imrul Hussain, remarked as he showed photographs of Hifzur on his phone.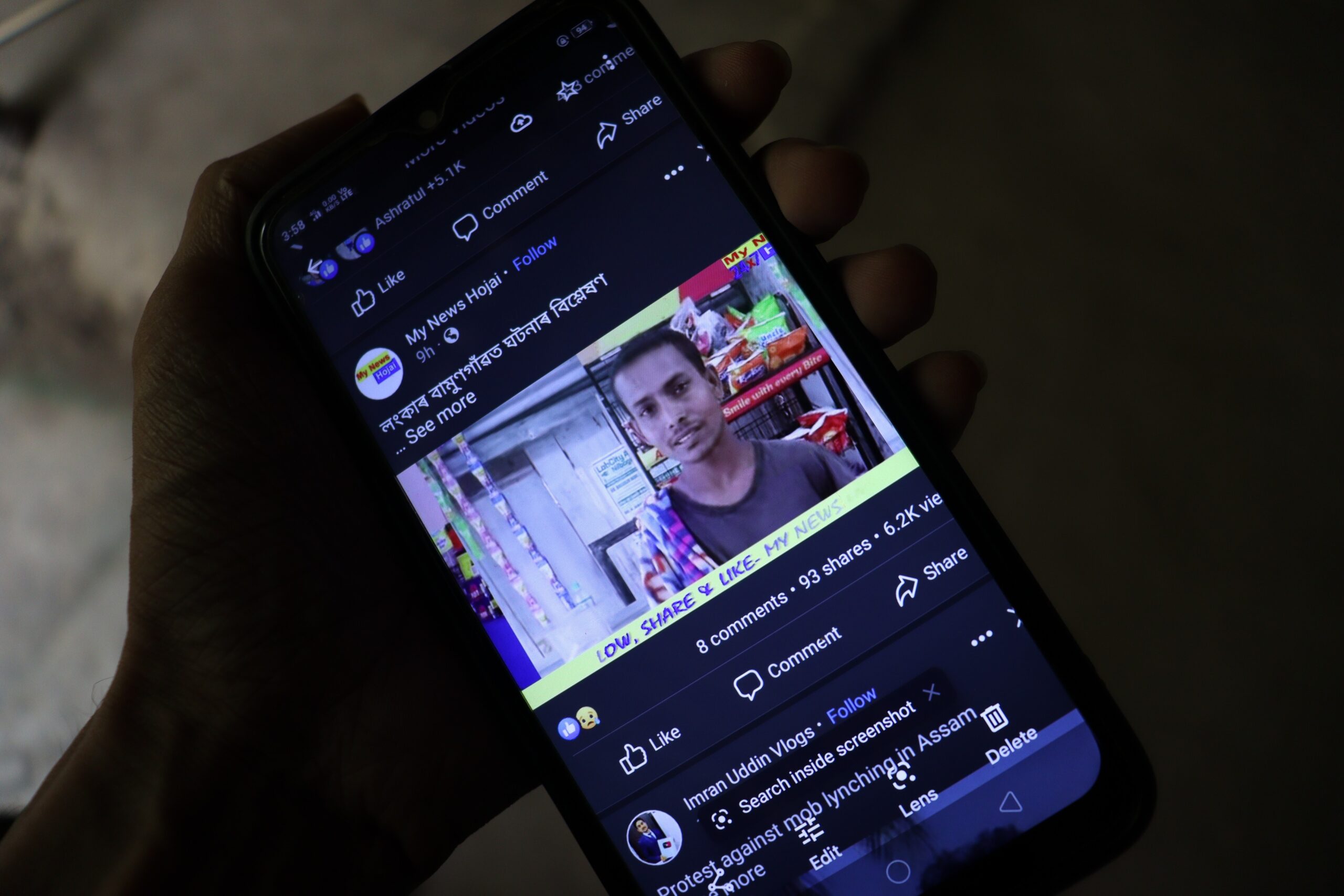 The incident quickly drew the attention of local media, with Muslim rights activists asking that the government bring the "perpetrators to justice." The police acted swiftly and arrested eight people, one of whom was freed after a brief detention. 
Victim Survived by Wife and 8-Year-Old Son
Rahima is now concerned about who will care for Hifzur's family — his wife, Zaida Begum, and his 8-year-old school-going son Minhaz Alom. "However, Hifzur, despite being mentally ill, would frequently bring home money that locals paid him out of compassion, which he used to at least support his child's education," the mother said. "Only God knows what will happen to his wife and son now that he is gone."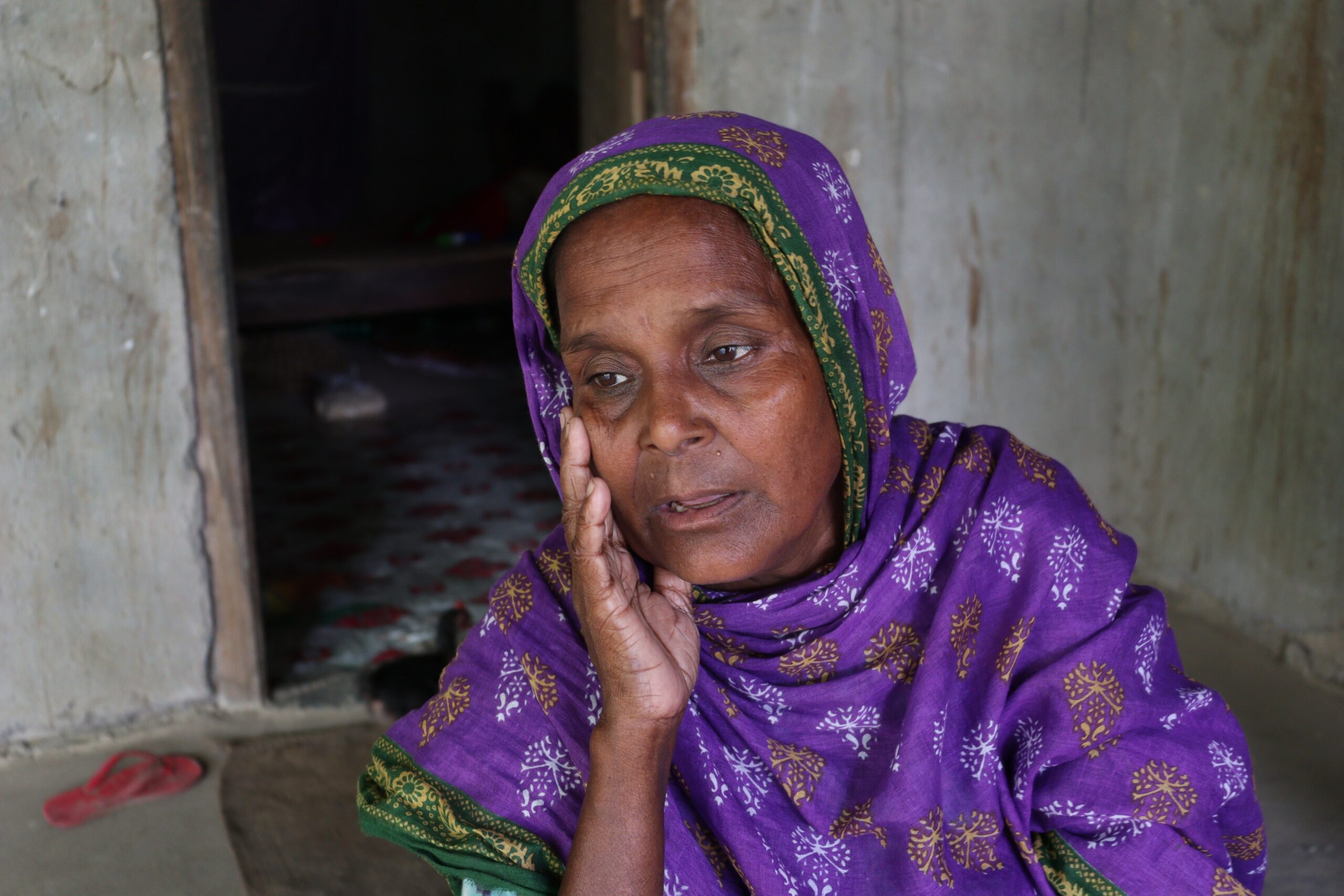 'Lynchings Follow the Same Template': Muslim Rights Activist
According to Kabir Hussain Laskar, a minority rights activist in Hojai, there have been numerous more cases of Hindu mobs assaulting Muslim men under the guise of defending cows. According to him, a few days earlier, some Hindu men assaulted a 40-year-old man from the Barak Valley. "It's now become a template," Kabir stated. 
Two Circles contacted Hojai Superintendent of Police Saurabh Gupta about the lynching and even emailed a set of questions to his office. This story will be updated if and when we receive a response.
Another Muslim Lynched in Assam on Allegations of Cattle Theft
On the morning of July 25, around 100 kilometers from Hojai, six friends — Saddam Hussain 29, Anarul Hussain 31, Billal Hussain 27, Noor Hussain 22, Samsul Hoque, 19, and Mirajul Hoque, 19 — were riding back home to Borbari Ahotpam, a village in Assam's Morigaon district.
They halted in the district's Hindu-dominated Ahatguri area, just a few kilometers from their village when it began to rain. On the same night, they were attacked by Hindu residents on suspicion of stealing cattle. While Anarul, Samsul, and Noor managed to escape the mob, Saddam, Billal, and Mirajul were gheraoed from all sides.
The next morning three of them — Saddam, Billal, and Mirajul — were found brutally bloodied with Saddam dead.
Saddam's younger brother, Anwarul Hussain, said that when the Dharamtul police arrived to rescue them, they were not allowed to go near the three friends. "In fact, they tortured them in front of the police."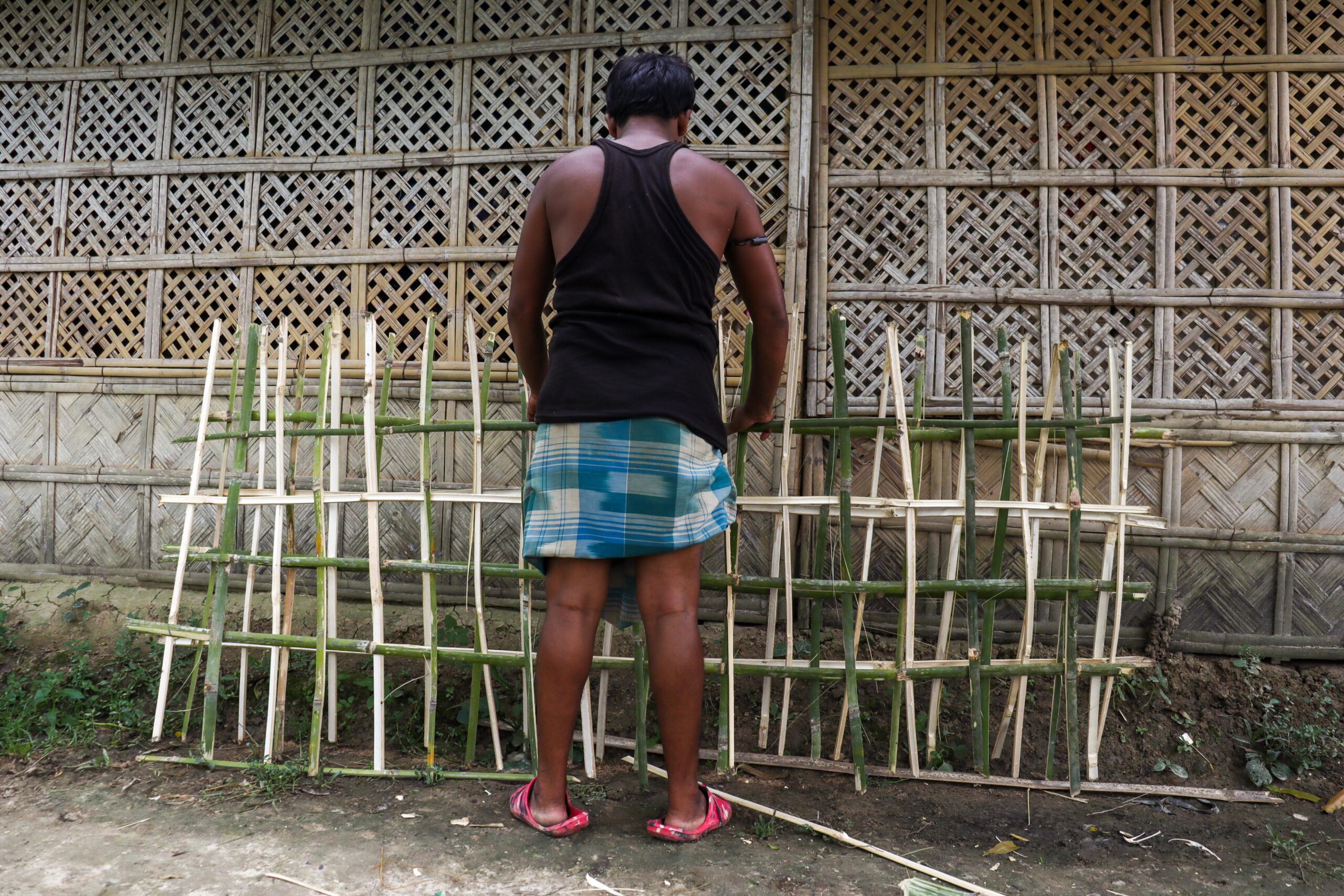 According to Morigaon Superintendent of Police Hemanta Kumar Das, 18 people have been arrested in this case. 
'They Peed on Him': Muslim Lynching Victim's Kin
Anwarul described the lynching as communally motivated, claiming that no cow was found with them. He said that the atmosphere has been tense since the incident, to the point that they are too afraid to commute through the village.
Saddam is now survived by his wife Asmina Khatun and his two children — Ashiqul Islam, 6, and Sania Sultana, 2.
"Before he breathed his last, he wanted them to give him some water," Asmina told Two Circles as she tears up, "But they peed on him instead."
This was the second lynching in Morigaon after the Kasamari lynching of two Bengali Muslim men in 2017. The area has always been communally charged as it saw a massacre of Bengali Muslims by Assamese nationalists in 1983, infamously known as the Nellie Massacre, where, as per the official record, around 2000 people were killed. 
A Spurt in Mob Lynchings of Minorities in Assam
Assam has seen a sudden spurt of mob lynchings that all follow the same design and pattern. On the same day that Saddam was lynched, a Christian man in Assam's Goalpara was killed on suspicion of being a thief. In the month of August alone, four incidents of mob lynching occurred, including the killing of Hifzur Rahman. 
These cases have sounded the alarm for Assamese rights groups and concern the state's Muslim minority, particularly ethnic Bengali Muslims, who frequently face persecution from the state and other rightwing groups in its long-running crusade to weed out "illegal immigrants" — a term synonymous with Bengali Muslims — in order to protect the interests of the indigenous Assamese population.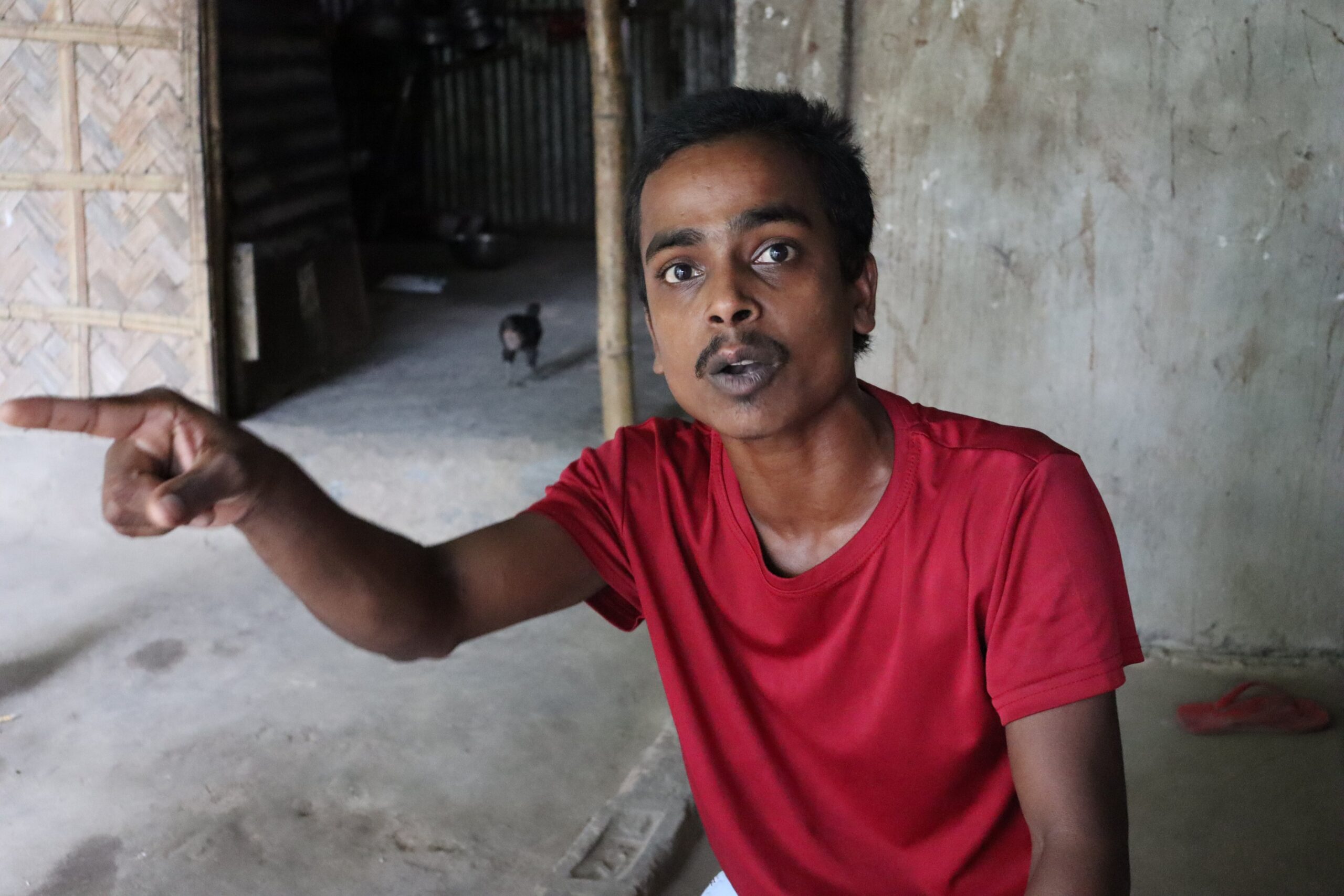 Activists Blame Police Inaction for Rising Lynchings in Assam
Commenting on the lynchings, Director General of Police G P Singh told The Indian Express that the police have been instructed to take action as per law in such cases irrespective of caste, creed, and religion. "I've given instructions on social media platforms as well so that the public has confidence that police leadership does not condone such activities and take lawful action in all such cases," he said. 
However, Gauhati High Court Advocate Imtiyaz Ahmed, who is also the secretary of the All Assam Minority Student Union (AAMSU), blamed the current spate of mob lynchings on the police force's inaction. 
For the families of Hifzur and Saddam, their prayer is that justice will be served. "I want justice and nothing else," Zaida sobbed from behind the curtain at her home.
Arshad Ahmed is an independent reporter based in Assam, India.
SUPPORT TWOCIRCLES
HELP SUPPORT INDEPENDENT AND NON-PROFIT MEDIA. DONATE HERE