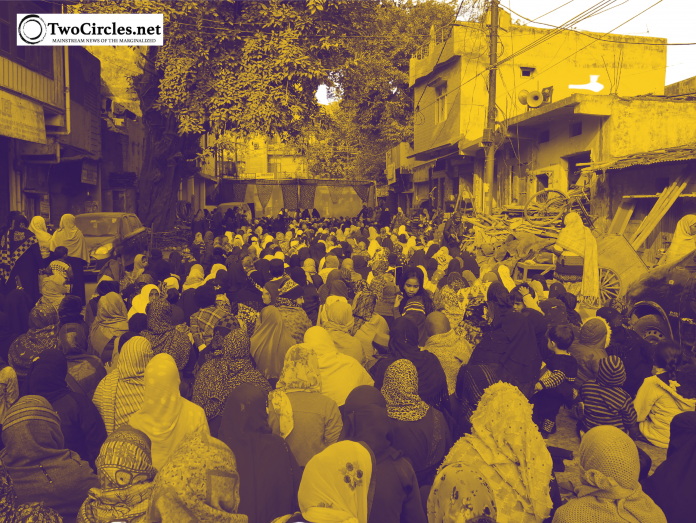 Haldwani residents, majority of whom are Muslim, have challenged the Uttarakhand High Court's eviction order in the Supreme Court, which will hear the plea on January 5. 
Shruti Sharma | TwoCircles.net 
---
Support TwoCircles
---
HALDWANI (UTTARAKHAND) —  Hundreds of Muslim women residents of Banbhoolpura in Haldwani, Uttarakhand Monday held a sit-in protest against the Uttarakhand High Court's eviction order. 
On December 20, the High Court ordered the removal of 4,365 "illegal encroachments" spread over 78 acres of land from the area, which it observed was railway land. Residents of Haldwani, some of whom have been living here for decades, have since protested against the court order. As per residents, over 4000 families (approximately 50,000 people) will be affected due to evictions, 95% of whom are Muslim. Hundreds of residents were born in the very houses which are expected to be demolished in the coming days. 
On January 2, hundreds of Muslim women, which included young girls and old women, participated in a sit-in protest against the eviction order. 
A local religious leader led the prayers, which left the women in tears. 
For 30-year-old Shaista, who is pregnant and is due this month, fear of becoming homeless has taken hold of her. "I am concerned that if something happens, how will I reach the hospital," she told TwoCircles.net. 
She has been living in Haldwani with her labourer husband for over 8 years. The couple lived as tenants and have nowhere to go.  
She said the thought of her locality getting demolished is causing her anxiety. 
Her only immediate family living in the locality is her widowed sister-in-law. "She is a mother of two children. Where will we all go?" she asked. 
40-year-old Saheen is a daily wage labourer who has been living in the area for many years. Eviction will render her homeless. She said she has no money to afford rented accommodation. 
"I am hiding my children as I have nowhere to go and cannot afford rent. All I am asking is justice," she told TwoCircles.net. 
Saheen questions where will poor families go if they are removed from the area. 
For 45-year-old Rani, Haldwani is her home, where she has lived all her life and where her grandparents lived and died. 
"My whole family lives here. My brother, sister, mother, father, husband, children and other relatives are all here. My grandparents were born here and died. My home is my ancestral property. Now they are telling us that this is the railway's property. How unfair is this?" she said.  
In a case that went on for nearly a decade, the Uttarakhand High Court ruled in favour of railways after hearing all the parties in the case. The state government had told the court that it had no say on the said property belonging to the railways, while the railways maintained that no encroacher can produce any legal document to claim the said land. 
Residents of Haldwani contest this saying that if the area had belonged to railways all along, how come there are decades-old government institutions in the area? 
Reportedly, there are five government educational institutions, and one hospital in the area.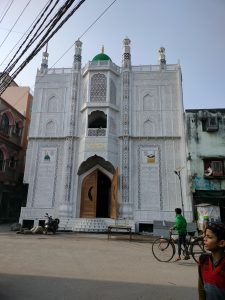 Uttarakhand state president of All India Majlis-E-Ittehadul Muslimeen (AIMIM) Dr Naiyer Kazmi has an explanation. 
"In 2007, the railway filed a petition alleging encroachment near the railway track, which was removed. But then again in 2016, the railway petitioned for 29 acres of land. Uttarakhand was ruled by Congress at that time and the government stated in the court that the said land belonged to the state government. As the government changed and BJP came to power, the government changed its stand and withdrew its claim from that land," Dr Kazmi said.  
Shakil Siddique, a local resident of Chirag Ali Shah Baba Road, Banbhoolpura claimed that the railway has no proper documents to claim this land. "The said encroachment is based on a single map of the Indian Railways and doesn't reflect the established colony of over 50,000 people," he said. 
Siddique said that the court has given a one-sided judgment ignoring the plight of residents, who are mostly daily wage labourers.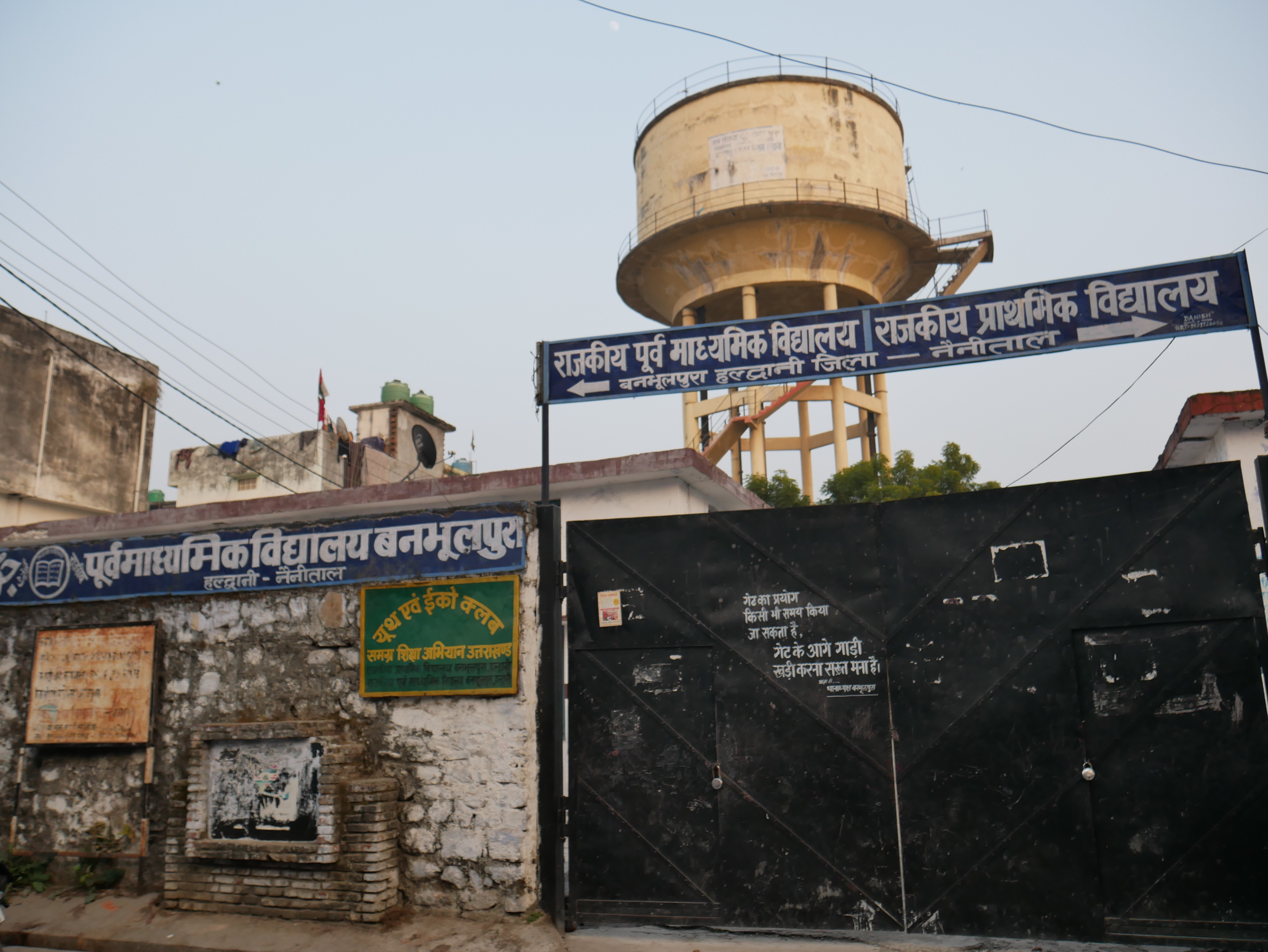 "The affected houses can be re-established by the state government. We only want to find a solution and come to a mutual agreement for the benefit of both the residents and the railways. The evacuation should not be carried out for the entire locality," he said, adding "if the railway wants the land for its development, people will cooperate." 
Dr Kazmi, who met families in Haldwani and offered them his full support, said people living in the locality have a registry of land papers from 1950-56. "There are government schools, one inter-college and 14 temples [and 20 mosques] on the said land. There is a community hall also. Ward councillors are elected. SDM has issued permanent domicile certificates to the residents of that area. People have papers of free-hold land," he added. 
No rehabilitation plans
On December 29, joint teams of railway and revenue officials conducted a drone survey of the area. The officials demarcated the encroached areas amid protests by the local residents, who demanded plans for rehabilitation. 
32-year-old Rehana told TwoCircles.net that residents will only accept the demolition of their homes if they are properly rehabilitated. 
"If they compensate and relocate us then we can accept the revocation order. But they have assured us nothing about the resettlement," she said.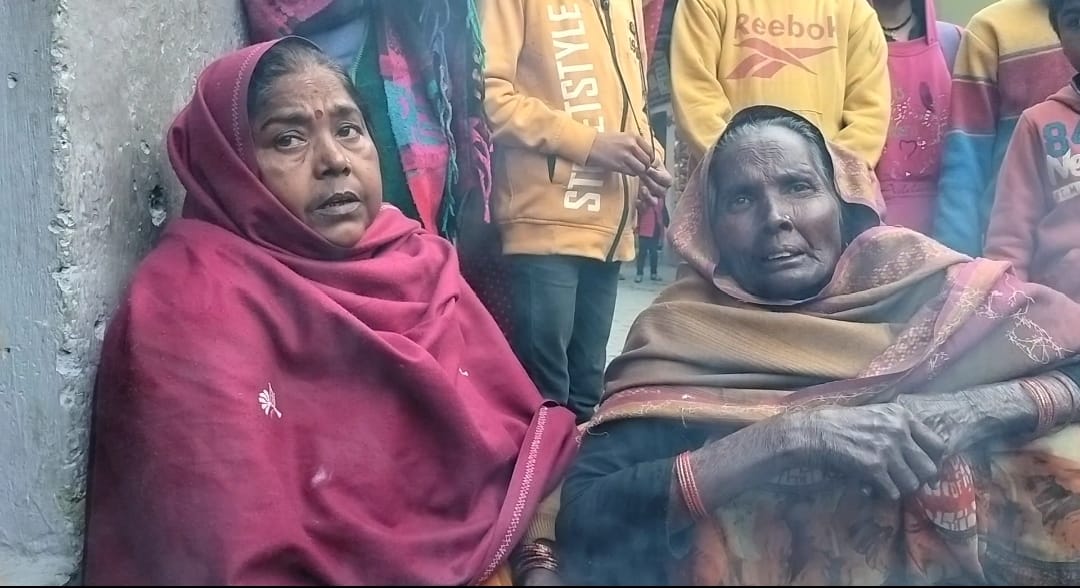 Raju Devi, a 70-year-old Dalit woman, said her in-laws' family has been living here for over 100 years. "I don't know where I will go with all my grandkids and family if the demolition takes place," she told TwoCircles.net.
She said the railways should have stopped the construction of the colony earlier if the land was theirs. "They didn't stop us when we used to live in Jhuggis (mud houses). Now that we have constructed our homes here and have been paying taxes and getting government facilities such as electricity, roads, and water, they are talking about eviction," she said.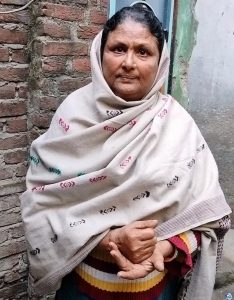 Musarat Khan, a 48-year-old woman from the Bettiah district of Bihar, came to live here after her marriage. She lost her husband at an early age when her son was only ten. "We somehow managed to construct this house by taking a loan of Rs 25000. Now, they are talking about demolishing it. The government, which is made from our votes, is saying that this land does not belong to us. Demolishing our home will be like killing us," she said. 
Khan lives with her son and two granddaughters aged 15 and 13. On being asked if they have received the eviction notice, she said that they didn't get any such notice. "We heard it through the loudspeaker and through locals," Khan added.
Facing eviction and possible demolition of their homes, some of the residents have approached the Supreme Court for relief. The apex court has decided to hear the plea on January 5. 
Meanwhile, the state Congress has opposed the eviction and accused the state government of not doing anything to help the residents of Haldwani. AIMIM chief Asaduddin Owaisi also criticized the move. "How can it be an encroachment when there are three government inter-college in the area?" he said. 
Shruti Sharma is a freelance journalist based out of New Delhi. She tweets @imsshruti77
[Additional reporting by Sami Ahmad. Tweets at @samipkb] 
[Edited by Irfan Mehraj. Tweets at @IrfanMeraj]
SUPPORT TWOCIRCLES
HELP SUPPORT INDEPENDENT AND NON-PROFIT MEDIA. DONATE HERE