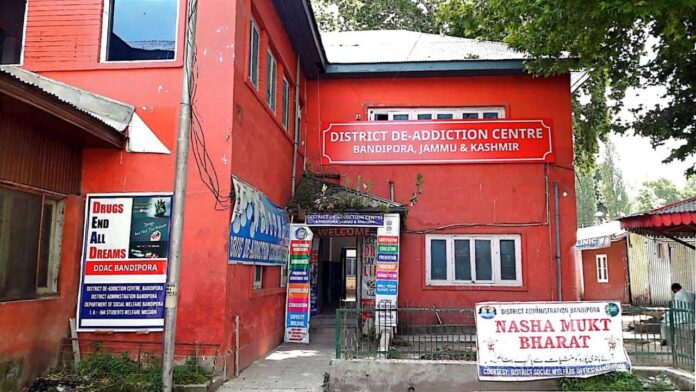 Tauseef Ahmad/ Abdul Basit | Two Circles
Five years ago, Hanan Majeed (name changed), 21, a Kashmiri youth from Baramulla district fell victim to addiction to Cannabis and heroin, a highly addictive drug made from morphine which destroyed his life. Majeed dropped out of school and his drug addiction led to issues with his family. 
---
Support TwoCircles
---
A year and a half ago, Majeed was admitted to a drug de-addiction center in North Kashmir to get him off drug addiction. Now Majeed is on the road to recovery. 
Is Drug Addiction the Cost of Conflict in Kashmir?
"It [drug] destroyed his five years," Mohsin Majeed, cousin of Hanan, told Two Circles.
Majeed's situation is not unusual. The Kashmir valley – one of the world's most heavily militarised zones, has a long history of human rights violations, internet shutdowns, random raids, and mass civilian arrests. All of this comes at a price. That cost is Kashmiris' mental health, which drives hundreds of thousands of Kashmiris to drug addiction. 
The easy availability of drugs has resulted in the loss of many young lives through overdose. 
8% Population in Jammu and Kashmir Addicted to Drugs
According to figures provided in the Lok Sabha earlier this year by the Ministry of Social Justice and Empowerment, approximately 10 lakh persons, or 8% of the population of Jammu and Kashmir, use drugs of some type, such as cannabis, opioids, or sedatives. According to the 2011 census, the region's population is 1.25 crore.
Similarly, Haziq Irshad, 21, a young man from a middle-class family in Uri village, Baramulla district, dropped out of school at 17 after becoming a drug addict. 
"When his father discovered that his son was an addict, he asked me not to let him into the house. Because of cultural pressure, he showed no interest in taking him to the doctor. But I care about my son, so I didn't give up," Khatia Begum, 43, (name changed), Haziq's mother, told Two Circles.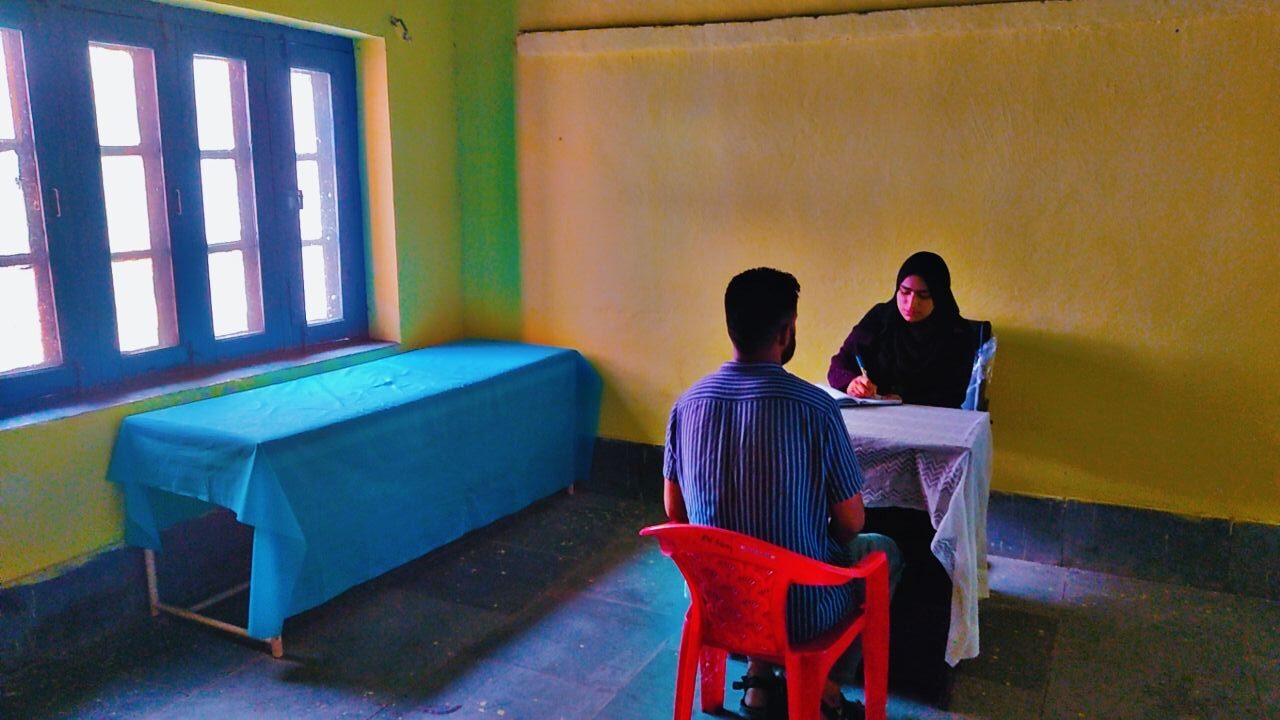 Role of District Drug De-Addiction Centers in Helping Drug Addicts
Khatia took Haziq to doctors and even religious preachers to help cure Irshad's drug addiction, and in the end, she got him enrolled at the District Drug De-addiction Centers (DDAC), where Ishad recovered from his addiction and now works at a garment shop.
Tufail Tariq (Name Changed), 31, from Bandipora district, has faced adversity his entire early life. After losing his father when he was four years old, Tufail, his brother, and four sisters were raised by their uncle and mother. Despite these obstacles, he was able to land a government job. 
Tufail became addicted to cannabis during his adolescence. His addiction caused him to be temporarily suspended, and the consequences reached even further as one day when he returned home high which caused his mother to suffer a minor stroke.
Tufail's family was concerned for his well-being and had him admitted to a local de-addiction center, where he received counselling.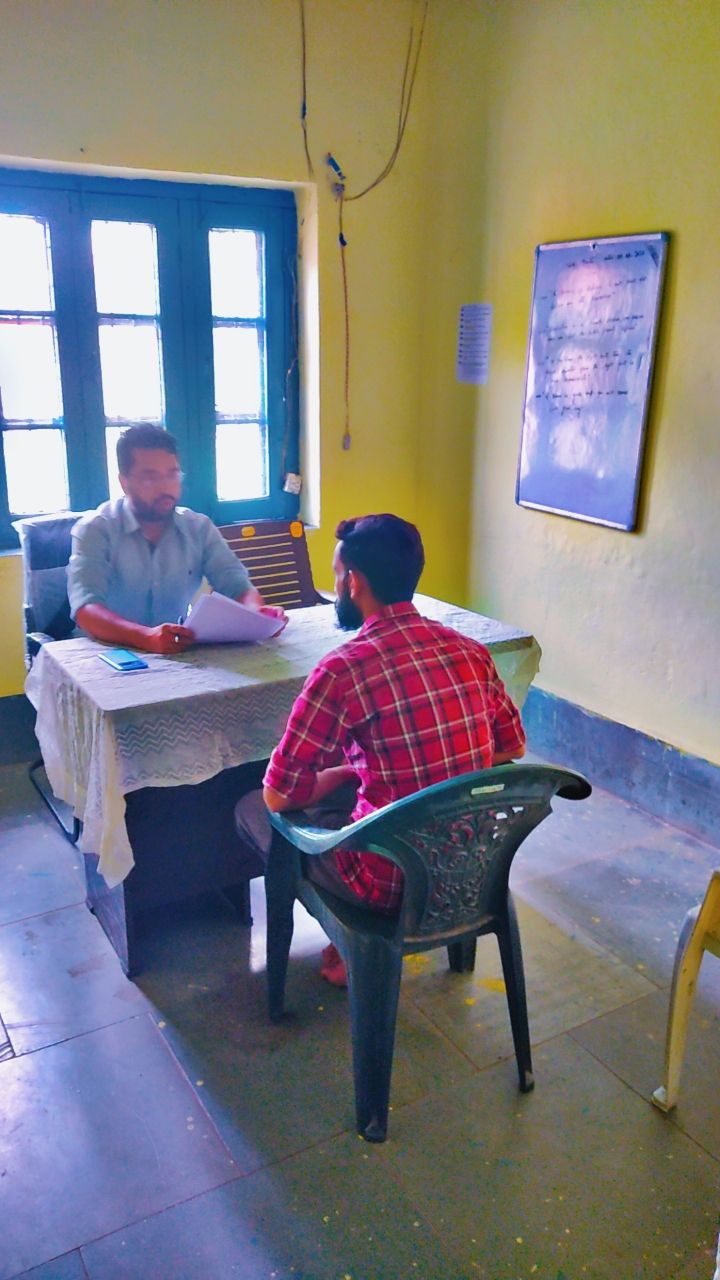 Tufail stayed at the center for nearly a month, received pharmaceutical and psychiatric treatment, and engaged in games and leisure activities. During this period, his demeanour and behaviour won him recognition, particularly for his burgeoning literary skills. Tufail made use of the opportunity to hone his writing skills and penned a diary documenting his journey. 
Tufail was discharged after successfully completing his treatment and remains under the watchful eye of DDAC through follow-up appointments. His return to government service has been nothing short of a triumph. Recognizing the pivotal role of family support in recovery, DDAC conducted family counselling sessions, urging Tufail's loved ones to provide the emotional and psychological backing he needs.
Shabum, a senior counsellor at the Bandipora Drug De-Addiction Center, told Two Circles that the majority of drug addicts who visit the center are between the ages of 20 and 30 and that most are addicted to heroin these days.
"At DDAC, our first priority is to provide a safe and welcoming environment for people dealing with addiction. We assure them that they will not be harmed or mistreated; rather, we approach them as friends, seeking to understand the extent of their addiction and its history," Shabnum explained.
In some circumstances, the DDAC admits a person for about a month to give regular, balanced meals, encourage adequate rest, and promote healthy sleep patterns.
On the condition of anonymity, a police official in the Baramulla district told Two Circles that the drug problem is becoming more difficult than militancy. He encouraged people to come out and help authorities control this threat.
Tauseef Ahmad and Abdul Basit are independent reporters based in Kashmir.
SUPPORT TWOCIRCLES
HELP SUPPORT INDEPENDENT AND NON-PROFIT MEDIA. DONATE HERE