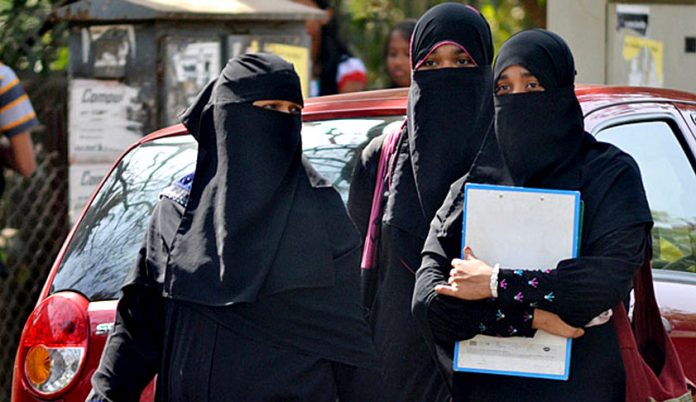 Tauseef Ahmad | Two Circles.net
Several girls from the Bakarwal community, a nomadic ethnic minority in India's Jammu and Kashmir area, recently cleared the National Eligibility Cum Entrance Test, also known as NEET, for admission to undergraduate medical courses in all Indian medical institutions. 
---
Support TwoCircles
---
Aasiya Choudry, 20, of Jasrota village in Jammu's Kathua district, is one of the Bakarwal girls who cleared the NEET exam on her second attempt, securing 430 points.
Education Remains A Distant Dream For Kashmir's Tribal
"It was not a cakewalk for a student like me who belongs from a community where students did not have much resources and guidance," Aasiya stated to Two Circles.
She said that no one in her community was aware of the NEET exam. This is not surprising given that schooling remains a faraway dream for Kashmiri tribal youth. 
According to the 2011 census, just 17.8 percent of the people of the twin tribal settlements of Gujjar and Bakarwal can read and write.
Aasiya completed her basic education at a government school in her village before attending Jawahar Nagar Vidyala Basoli in Kathua.
Cleared NEET Without Coaching
"I didn't always have enough money to buy textbooks, pens, and other supplies. I had to overcome hardships in order to achieve and qualify for NEET, but it was a dream that came true," said Aasiya, who did not register in coaching to clear the entrance since her family could not afford the expenses.
Aasiya's father Mubashir Hussain Khatana is a shepherd who tends to his livestock and provides a living for his family.
Aasiya says she was fortunate to have a supportive home environment that allowed her to prepare for this national-level competitive exam in a neighbourhood where options for education are limited, particularly for girls. "They [parents] motivated me to overcome my challenges and work towards achieving my goal," she said.
Studied for NEET On YouTube
Aasiya had to care for her three younger sisters and a sixth-grade brother when her elder sister married two years ago, and she also had to help her mother with chores at home. Choudhry kept her studies going by watching free NEET videos on the online video sharing and social media platform YouTube.
Due to bad network connectivity and a limited data plan, she found it difficult to study for NEET on YouTube. To overcome these obstacles, Aasiya had to walk at least two kilometers every day to a location with WiFi in order to download videos.
Aasiya studied for approximately 10 hours each day. "Our village did not always have electricity. I used to watch saved videos on my phone at night under candlelight," she explained.
Wishes To Become a Gynaecologist To Help Bakarwal Women
Aasiya aspires to be a gynaecologist — a physician who specialises in treating diseases of the female reproductive system — in order to help her community, which treks to green pastures with their animals for six months of the year. "During the seasonal migration, the Bakarwal people suffer [due] to the absence of basic health care facilities, especially pregnant women," Aasiya stated to Two Circles.
Another Bakarwal Girl Cleared NEET
Ulfat Ismail, from the border village of Kandi Jarda in the Tehsil Karnah of North Kashmir's Kupwara district, cleared the NEET exam on her second attempt, scoring 417 points.
Ulfat received her basic education at the village's government middle school. She was accepted to the Government Medical College in Baramulla for a Bachelor of Medicine, Bachelor of Surgery (MBBS).
Ulfat used to study for almost 8 hours a day to clear NEET.
Mohammad Ismail, father of Ulfat stated that his dream is for his daughter to become a doctor since her accomplishments have the ability to positively impact their tribal community in the future.
"It was a proud moment for our family that our daughter had qualified the NEET exam and is going to become a doctor," Ismail added.
Tauseef Ahmad is an independent reporter based in Kashmir.
SUPPORT TWOCIRCLES
HELP SUPPORT INDEPENDENT AND NON-PROFIT MEDIA. DONATE HERE