By TwoCircles.net, Staff Reporter   
New York: Kashmiri journalist and author of celebrated memoir 'Curfewed Night' on the conflict in Kashmir Basharat Peer has been awarded the First Decade Award by Columbia Journalism school in recognition of contributions to the profession during the first 10 years since graduating from the Journalism school.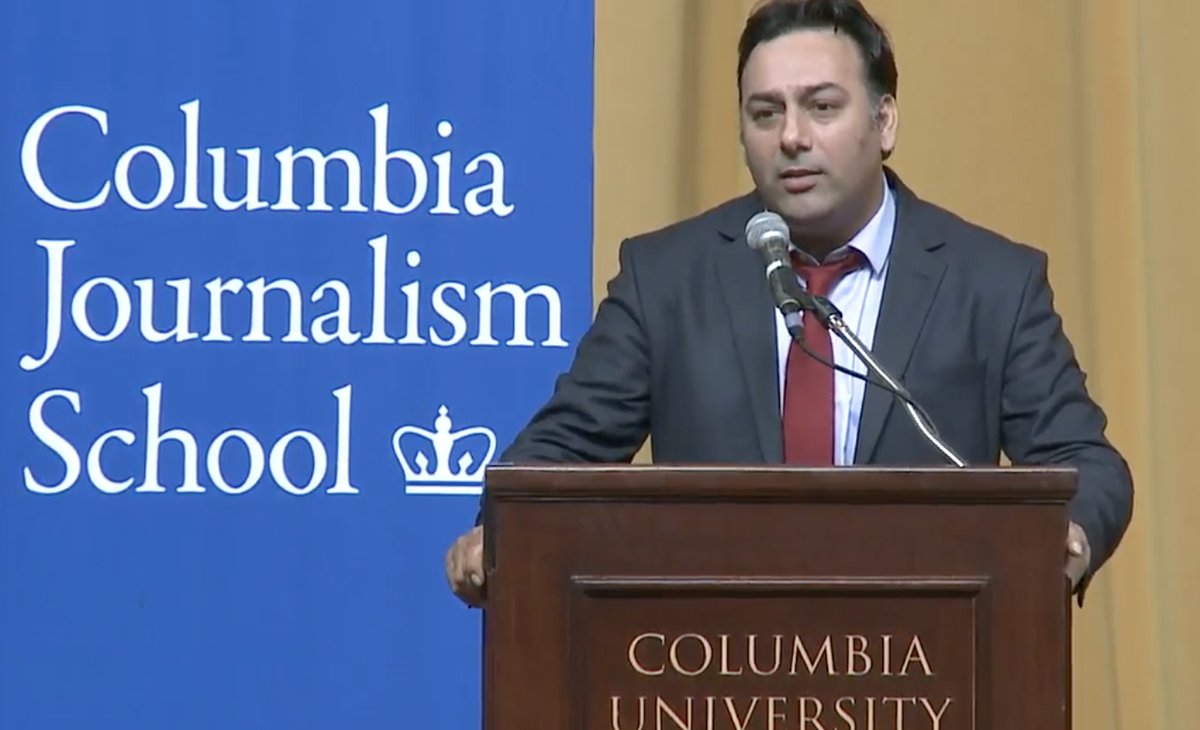 The award was given to Peer during the Alumni weekend 2017 at the Columbia University on Saturday, April 29.
Along with Peer, four other journalist and alumni Matt Bai, Erika Dilday, Robin McDowell, James S. Toedtman of CJS were conferred with awards. Peer is the youngest among all the five alumnus to receive the award.
Presently, Peer is working as opinion editor at The New York Times.
Peer, 40, who hails from Anantnag district of south Kashmir, started his career at Rediff in 2000.
He has worked as an assistant editor at Foreign Affairs and was a fellow at Open Society Institute, New York. He has written extensively on South Asian politics for Granta, Foreign Affairs, The Guardian, FT Magazine, The New Yorker, The National and The Caravan. His book 'Curfewed Night' won the Crossword Prize for Non-Fiction and was chosen among the Books of the Year by The Economist and The New Yorker.
SUPPORT TWOCIRCLES
HELP SUPPORT INDEPENDENT AND NON-PROFIT MEDIA.
DONATE HERE