By Ras Siddiqui for TwoCircles.net
The year 2017 was significant for the Alumni of Aligarh Muslim University and their many friends as it marked the bicentennial of the founder of this esteemed institution, Sir Syed Ahmed Khan. To mark his 200 years, numerous celebrations were held worldwide, this time going beyond the usual meeting of "Aligarh Old Boys" (which today includes Girls too) holding their customary Mushairas (Urdu poetry recitals) and holding fundraisers for educating some less privileged students in India. The Aligarh Muslim University Alumni Association (AMUAA) of Northern California has been holding this program in the San Francisco Bay Area for about 20 years now along with the more recent addition of the Aligarh Education Endowment Fund (AEEF) Benefit Dinner and these events have usually been well attended.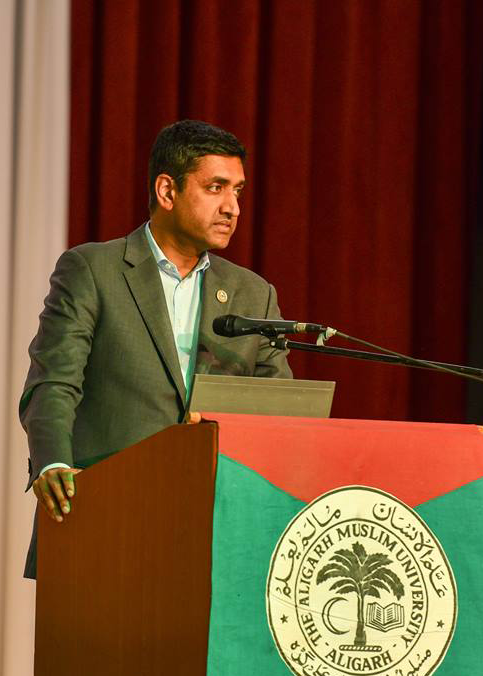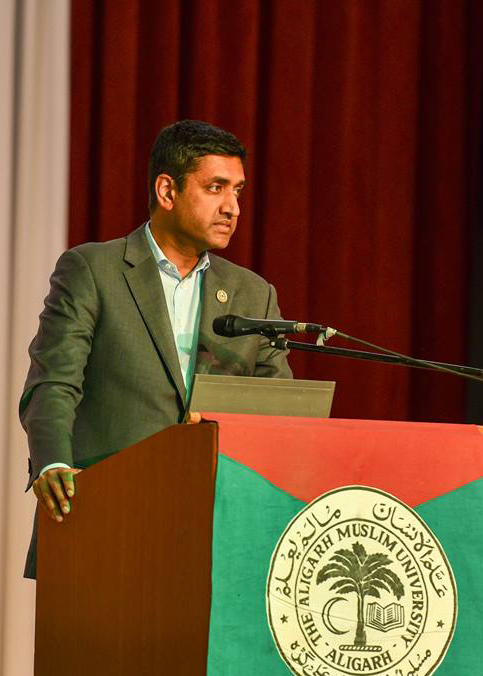 There was greater zeal and enthusiasm here this year as the event sold out and additional tables had to be added at the ICC in Milpitas.
The evening started with a fine dinner in the Mughlai tradition. The formalities began with the customary recitation from the Holy Quran or Tilawat by Mr. Mohammad Ali Sarodi keeping with the original culture and tradition of Aligarh Muslim University which today also prides itself on being open to all faiths and is religiously inclusive. Emcee for the evening was Mrs. Shahla Khan who made the necessary introductions at the beginning of the event. This was followed by AMUAA President Mr. Suhail Farrukh who officially welcomed everyone in Saqeel Urdu on behalf of the organization and highlighted the extra significance the event this year. He also thanked Congressman Ro Khanna for accepting the organization's invitation to be here today and all the main sponsors who helped to make this event possible. Farrukh also ended his speech with some Urdu poetry in striking Tarannum. He was followed by Dr. Shaheer Khan who invited newly elected Foster City Mayor Sam Hindi to the stage. Hindi presented a certificate of recognition to the AMUAA in honor of Sir Syed which was accepted by bay area entrepreneur and AMU alumni Kamil Hasan. Incidentally, this AMUAA of Northern California was started in Foster City around 21 years ago as stated by Shaheer Khan.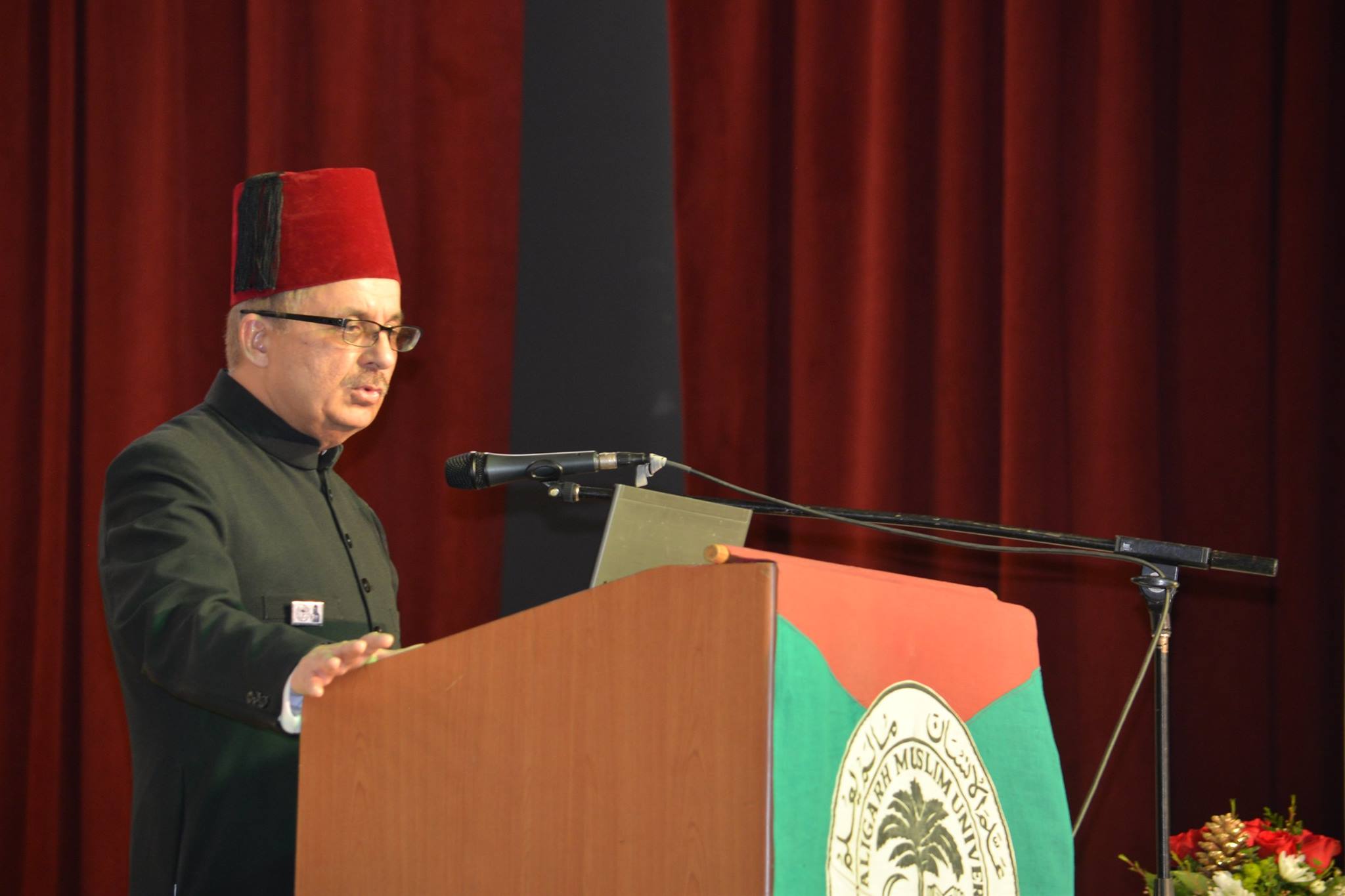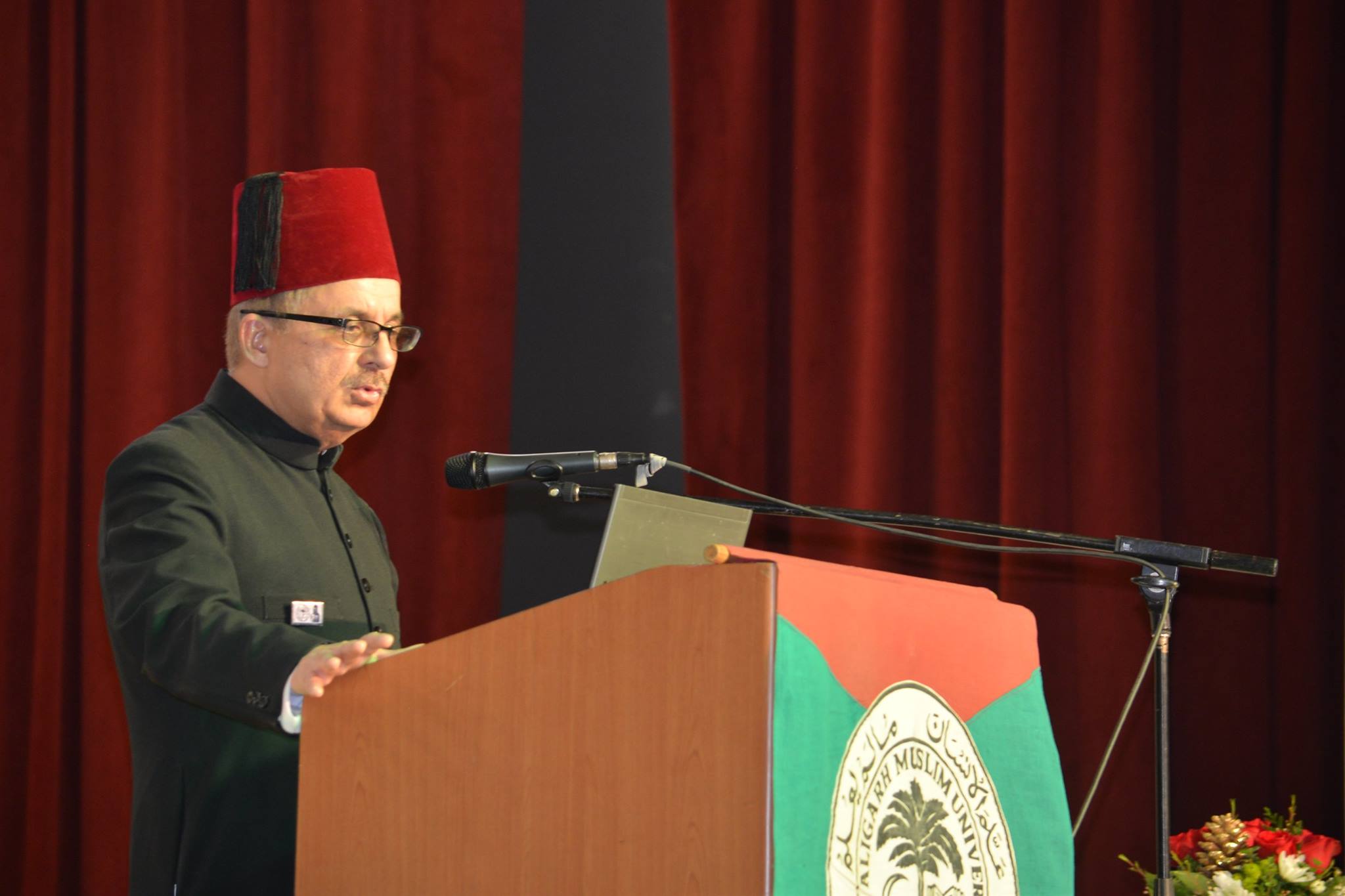 Next up was the AEEF annual update provided on the activities of the Aligarh Education Endowment Fund presented by Shaheer Khan who gave details on how the donations from our community have impacted the lives of many children and young people in and around Aligarh, and several other places across India. This effort incorporates scholarships, supporting students at Aligarh Modern School, Hamara School, Saiema Mansoor Public School and Hira Public School. Also included in the AEEF mission is supporting vocational training for women, a mentorship program, development grant and helping students at premier institutions of higher education. Aided by video material, Shaheer Bhai made his point quite well as the AEEF Call For Action (Fundraiser) followed which tapped into the generosity of the participants.
Congressman Ro Khanna, the keynote speaker was introduced by Dr. Kamil Hasan who supported his candidacy and had reached out to the community on his behalf. Khanna thanked the Hasan's for their support during his attempts at becoming the area Congressman (he ran twice and succeeded the second time). He said that he did not know much about Sir Syed (or Aligarh) till Kamil's email to him but then he started reading and was fascinated by his life and his work especially his focus on Islam, science, and rationality. The mixing of the east with the best of the west to see if there could be a new identity, culture, and vision. It was not just about the future of India and Muslims but the future of humanity added Khanna. The Congressman's keynote was very well received and he was certainly amongst friends here this evening.
The first segment of Sir Syed Day is usually reserved for the more scholarly projection of Aligarh Muslim University and pays tribute to its founder. As always this segment also always concludes on a high note, that being the singing of the "Tarana-e-Aligarh" or Aligarh Anthem written by Majaz by many AMU alumni present along with anyone else that wants to join in. Once again the fervor and enthusiasm were well-preserved here in its singing, setting the stage for the poets or "magicians" of the Urdu language to come to the stage. But before we leave this part of the evening it would be prudent to mention the fine Sir Syed Day Aligarh Magazine 2017 which was available at this event.
From this magazine, this scribe discovered that Professor Akbar S. Ahmed was this year's recipient of the Sir Syed Day Lifetime Achievement Award given by AMU alumni association of New Jersey and Pennsylvania and for that, he deserves our congratulations.  
Now to the Mushaira segment of Sir Syed Day. This year once again the line of Urdu poets gathered was formidable both from the local talent pool and overseas guests. From the San Francisco Bay area, the panel consisted of Arshad Rasheed, Misum Samar, Mahnaz Naqvi and the amazing Ahmar Shehwaar. And from the international guests Aqeel Nomani and Rajesh Reddy from India, Basir Kazmi from England and Ambareen Haseeb from Pakistan lit us the evening to the delight of the audience. This is where the word "magicians" can be applied with ease. The language that is Urdu is still alive today mainly due to the strength of its poetry. Where politics divided it, Urdu's poetic tradition still unites the Desi Diaspora worldwide in spite of geographic obstacles. Space constraints limit a more detailed synopsis of the Mushaira segment in this report but let us leave here with some poignant lines from Ambareen Haseeb: Aag lagane walon ka kuch deen dharam hota hi nahin. Mandir Majid, andar bahar aag lagaate phirte hain (People setting fires in our lives have no religion. Temple, Mosque, inside or out, they do not care about what they burn).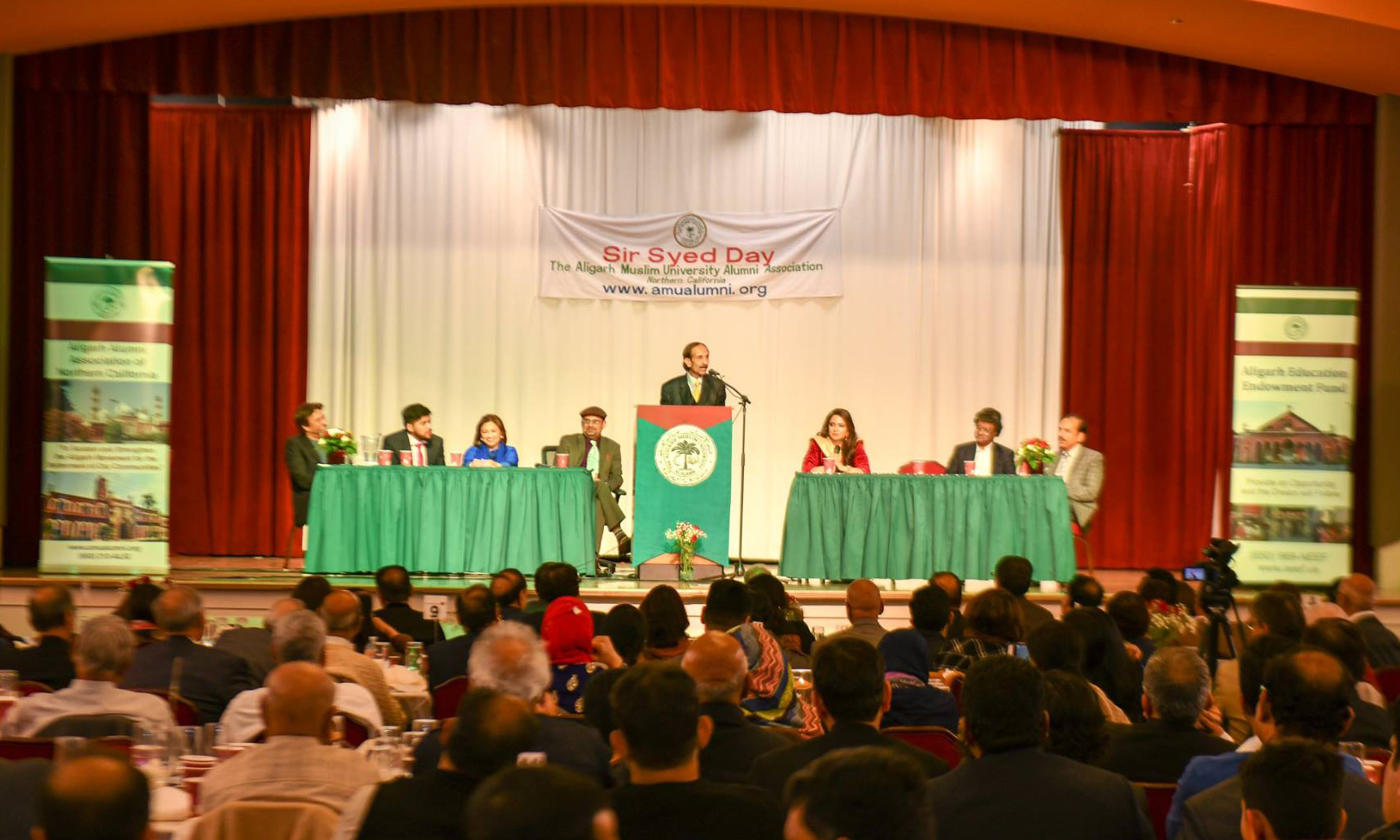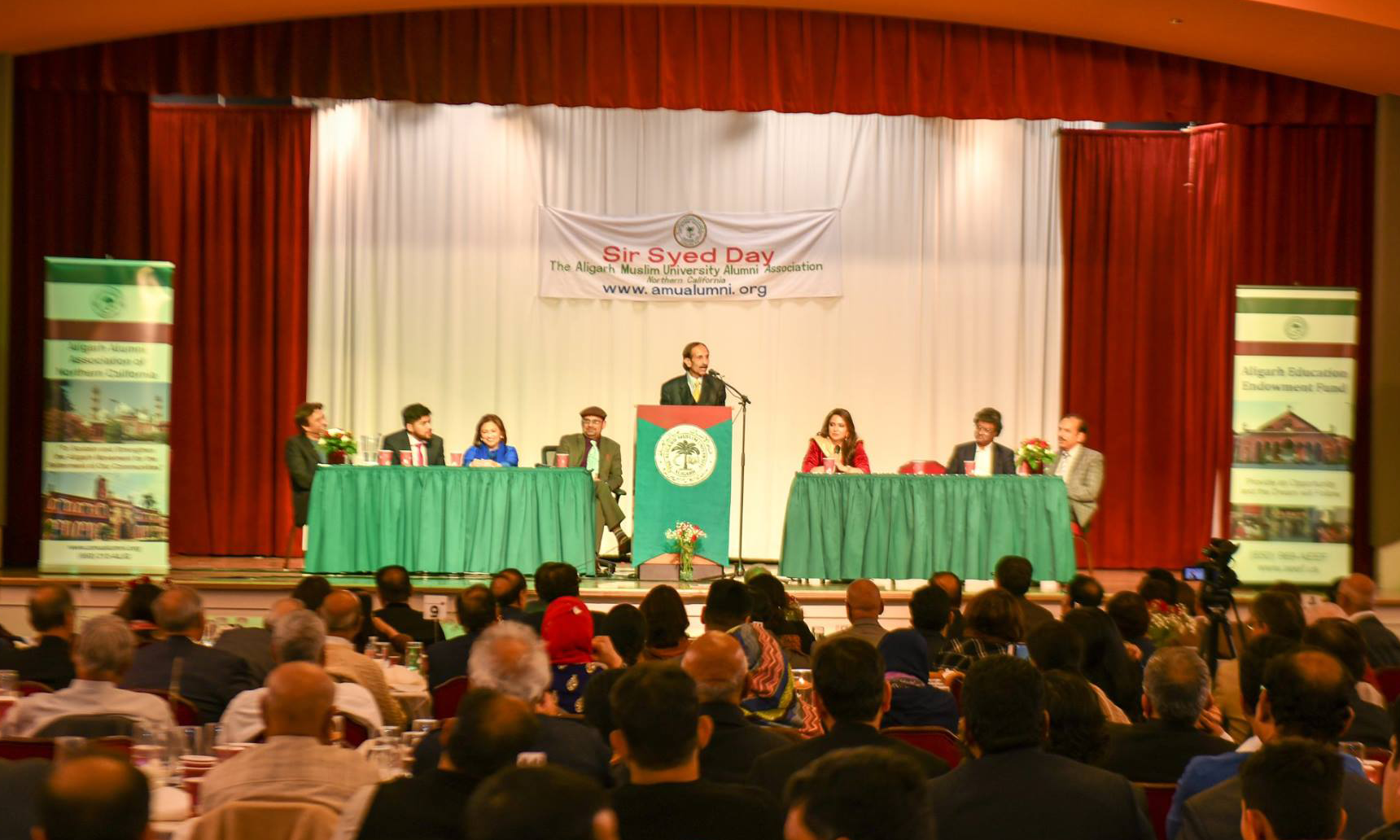 To conclude, this event as mentioned earlier marked the bicentennial of a great man who was once opposed tooth and nail by his own community while he built a college that was later to become Aligarh Muslim University (AMU) whose alumni went on to make numerous contributions to the entire South Asian region. And as we celebrate his life and accomplishments today it would be important to ponder over this question: Where would we all be today had not AMU touched our lives in some way?