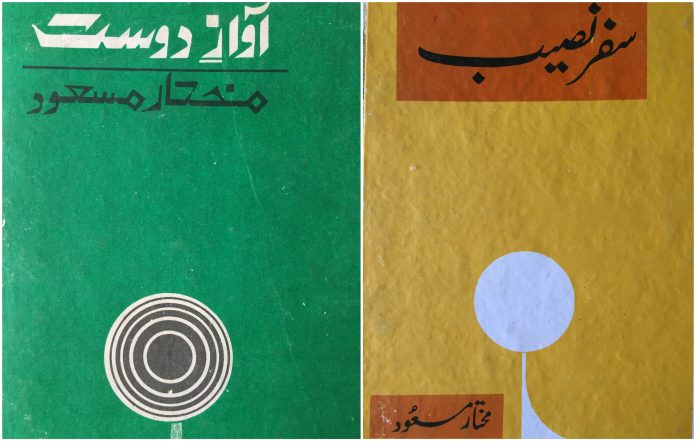 By Naved Masood for Twocircles.net
News has been received from across the border about the passing away of one of the prominent figures of Urdu literature, distinguished civil servant and a second generation Alig, Mukhtar Masood in Lahore on April 15, aged 90.
Mukhtar Masood was born in Aligarh on 7th June 1927. His father, Shaikh Ataullah of the Department of Economics was an expert on Iqbal (during his student days in Lahore, he was quite close to the philosopher-poet). Masood had his entire education in Aligarh, starting with the Minto circle, with a First class in B.A (1946) and topping the M.A Economics in 1948. He was counted among the brilliant students of his days, brilliant in academics; he was a keen debater and a familiar face and name in the literary circles of the campus which had then a galaxy of talent. As late Prof Nasim Ansari in a rejoinder, Jawabe dost writes, Masood was also an outstanding horseman who was captain of the Riding Club in 1946-47.
Shaikh Ataullah, being from the Western Punjab, naturally relocated to Pakistan with his family during the summer vacations of 1948. And that was a severance of physical ties with the AMU; he has written somewhere that in an unpartitioned country, he might have preferred to have spent his entire life in Aligarh as a teacher.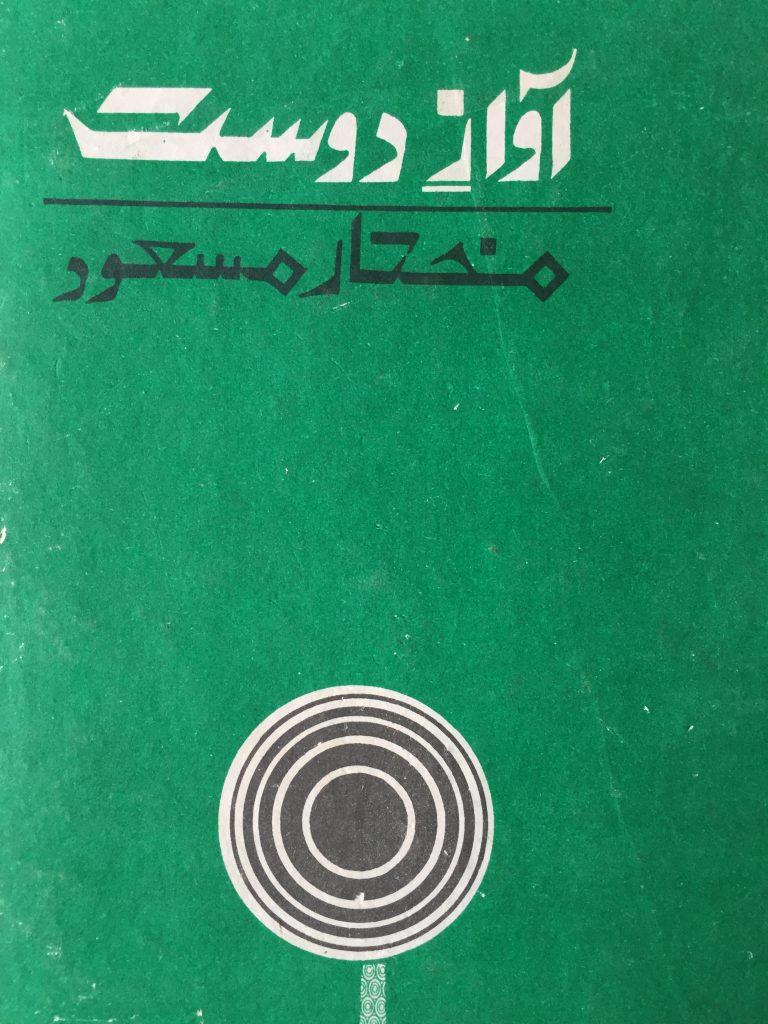 Masood took the first competitive examination for the Central and Superior Services of Pakistan (CSP), stood third in it, and became a Civil Servant in the newly emerged dominion in 1949. He had a steady rise in the service hierarchy holding key positions in the Punjab province and the federal government with an interlude as Secretary General of the Islamic Cooperation Council at Tehran during the late 1970s where he had occasion to witness the popular uprising against the Shah, his ouster and the initial tumultuous days of the Islamic revolution. He completed his career as a civil servant in 1985 as Federal Secretary, Ministry of Information and Broadcasting, Government of Pakistan. He was considered fairly close to General Ziaul Haq and was his informal adviser on many issues concerning Islamisation of various aspects of administration but he refrained from accepting any post-retirement assignment which provided him with prestige and stature among Pakistani intelligentsia.
Masood will, however, not be remembered for his contributions to the public services of his country; his real claim to fame is in the realm of Urdu letters. Like his Alig contemporary, Mushtaq Ahmad Yusufi, he was an infrequent writer but this moderate literary output resulted in Urdu prose of a distinct didactic style – a genre hitherto almost unknown to Urdu letters. His writings defy neat classification but in the opinion of this scribe, he was essentially an essayist straddling the realms of Philosophy, politics, religion and contemporary affairs at the same time. His form was distinct and, whether you agreed with some of his views (he could be a supremacist, ultra- nationalist and a blind fan of Islamic uprisings) or not, you could not dismiss them as mere flourishes of a pen. Being a Tar Bangla boy, it appears that he drew a leaf from his neighbour, Prof Rashid Ahmad Siddiqui.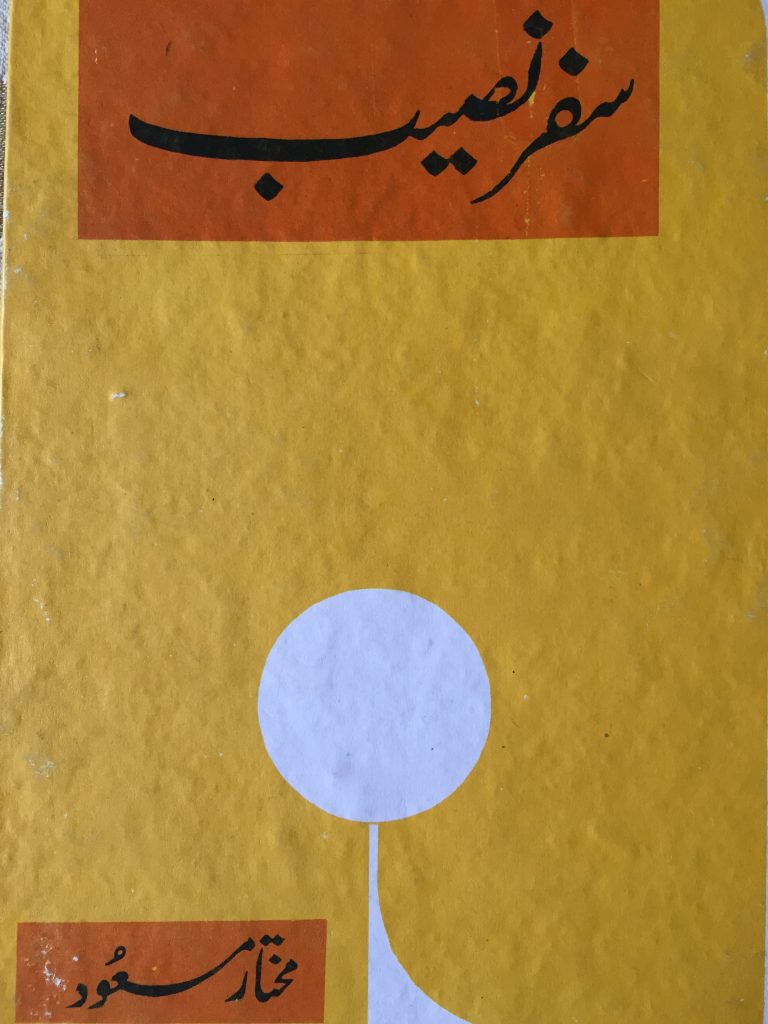 His Awaz-i-Dost marks a watershed in Urdu prose and despite a certain inaccessibility of style, he managed to enthral the average reader with the way he presented his 'take' on political developments like establishment of Pakistan with the role of Aligarh therein, lives of Indian Muslims and the prospects of Islam in the second half of the last century etc. You have a person with definite views with complete command over narrative, language and style. Even when the reader looks askance at his views he would be fully engaged with Masood's discourse. As a fellow civil servant, I always found his great certitudes to be rather disconcerting as one expects a senior public administrator to be clear-headed without letting go of self-doubt which is so necessary an ingredient in any analytical framework to parse ethical, moral, social and political dilemmas. His other works are Safar Nasib and Lauhe Ayyam. The former is an inordinately sympathetic (and hence uncritical) portrayal of the Irani revolution, while the latter is a rambling, yet paradoxically coherent account of the world around him. He has ensured an abiding presence in the pantheon of Urdu prose like his neighbour Rashid Ahmad Siddiqui.
I had one brief meeting with him in Delhi. Both of us found uncanny similarities in our lives. We had grown up in the same localities, studied in the same institutions and were the two individuals (between 1949 and 1977), to have joined the premier civil services of the two countries. A visitor from India who met him later, not only found that he remembered our brief meeting but he conveyed his happiness to me on learning that I too had made it to the top of the heap as a Secretary to the Union Government.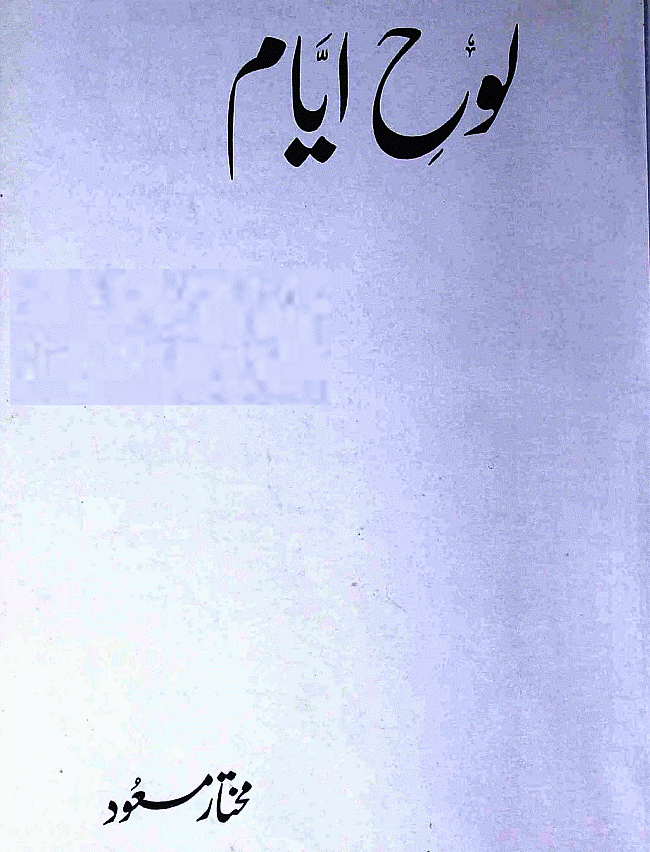 Aligarh – or rather the AMU campus – was part of his being and despite his rather marked patriotism and concerns with things Islamic on the global plain, he never made any bones about AMU being a paradise lost for him. In fact, until the very end his best friend remained in Aligarh – Prof Riazur Rahman Sherwani of the Arabic Department is happily in our midst at Habib Manzil. May he live a healthy and happy life, Amen.
Without exaggeration it can be asserted that Mukhtar Masood was amongst the most precious jewels in the crown of the AMU (in fact MAO College and AMU put together), and one would be more than happy if the current leaders of the institution who rejoice on the University securing high ratings in accreditation, pause and worry why AMU is not very likely to produce another Mukhtar Masood.
Mukhtar Sahib, Khuda hafiz from another Masood from your mohalla who, while differing with you on so many issues, could not help admiring you.