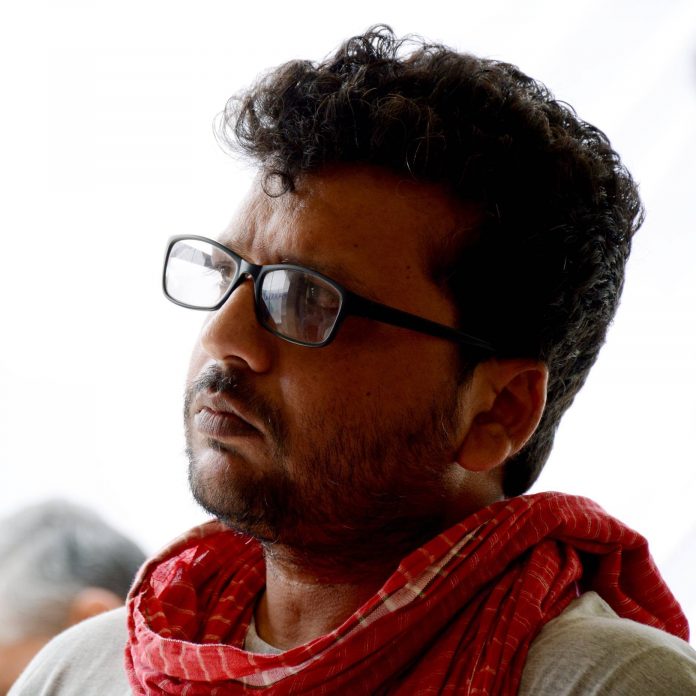 By Siddhant Mohan, TwoCircles.net
Just a few hours after news of the tragic death of children in Gorakhpur's BRD Medical college flashed across the screens in India, the official Twitter handle of Uttar Pradesh government declared that deaths were not because of Oxygen shortage, and constituted an investigation committee to look into the matter.
But in between all the deaths and government's denial, the truth is that one local journalist named Manoj Kumar Singh had been constantly reporting about the oxygen shortage and ongoing deaths since July.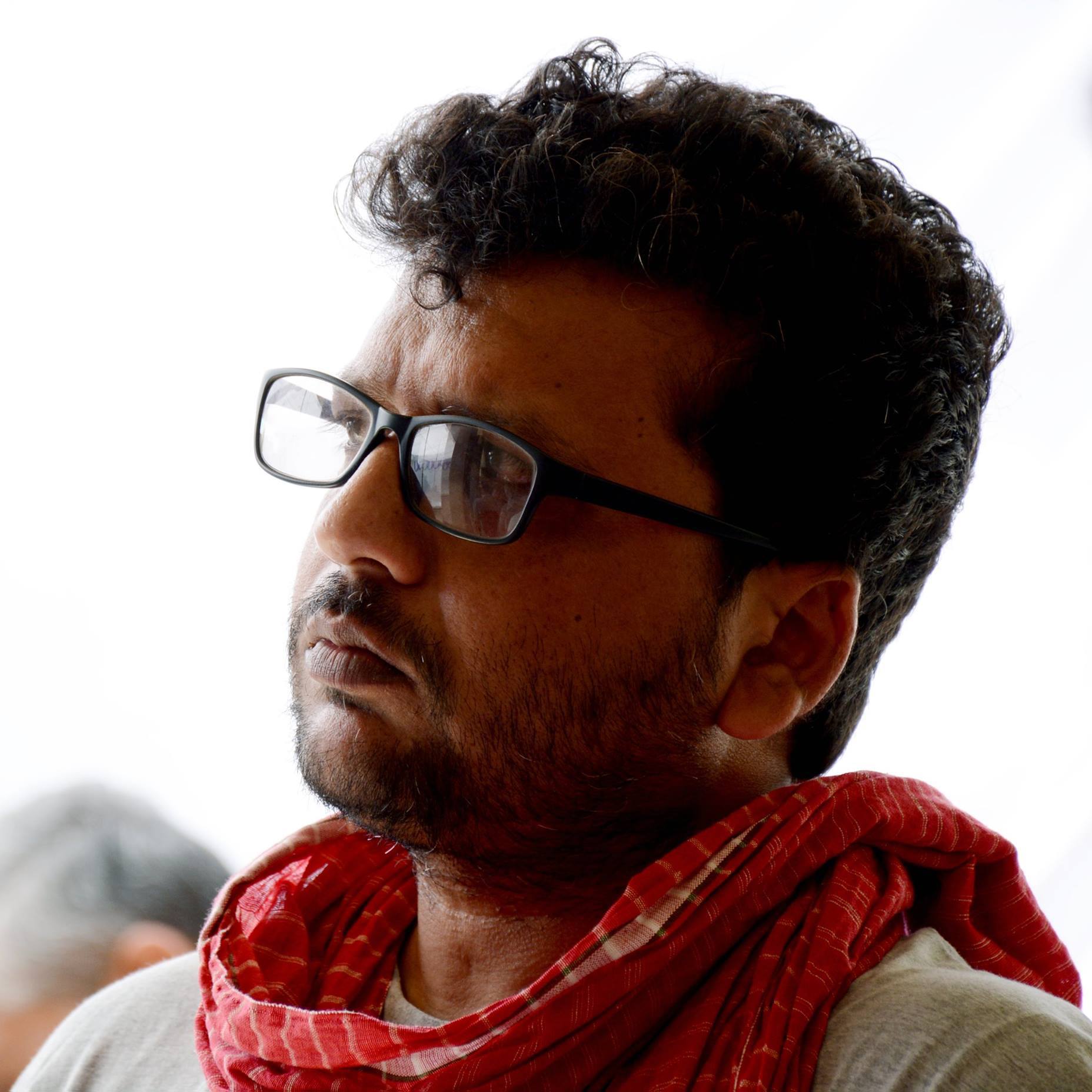 Manoj works for 'Gorakhpur News Line', a local news website dedicated to stories from Gorakhpur and adjoining regions. And his stand in covering news events has always been that of an activist.
On July 22, Gorakhpur News Line published a story about the death of four children within 48 hours due to encephalitis in the same BRD medical college of Gorakhpur. These children were from Kushinagar, Deoria and Gorakhpur.
On July 28, Singh wrote for news portal The Wire and talked about the condition of encephalitis rehabilitation ward, also known as Preventive Medicine and Rehabilitation (PMR) Department of BRD medical college. He reported that 11 health officials appointed in the PMR department had not been paid for the last 27 months.
Singh continued reporting on the matter and on August 8, he shared two stories regarding encephalitis and health conditions in Gorakhpur. In one of them, it was clearly mentioned that the National Human Rights Commission was supposed to meet health officials on August 11.
Singh told TwoCircles.net, "I was getting information from hospital staff on the condition of anonymity. They were not actually sharing the information, but they were asking me to spread the news about mismanagement inside the hospital and also about how they had not been paid for more than five months."
It was due to Singh's efforts that soon, news emerged about how RK Mishra, the Principal of BRD medical college, had instructed college staff to not to talk with media regarding any matter related to encephalitis and the 'measures' taken to the hospital to prevent its patients.
Singh again tried to spread the news of the deaths, but despite his best efforts, clearly, no one from the administration was paying any attention. On August 9, Singh again reported about the death of five children in a span of 24 hours. And just a day after this, Manoj reported that Pushpa sales had stopped oxygen supply following the dues amount of Rs 63 lakh.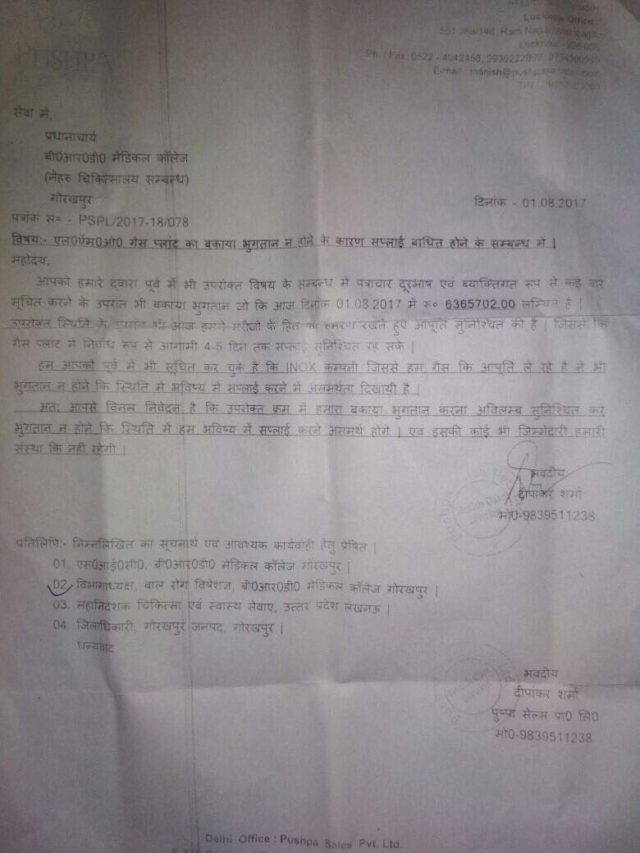 The letter was written by Pushpa Sales to the district officials dated August 1, also surfaced yesterday in which the supplier had asked for clearance of dues. It is becoming evident that Pushpa Sales had tried a lot before the oxygen supplies were stopped. The report by Singh also mentions that BRD medical college did not have the enough oxygen content in their liquid oxygen plant and it could be used by the night of August 10.
It becomes evident from Singh's timeline that he was continuously reporting and alerting the government about the continuously worsening situation in the hospital.
The claims of the government that it was not aware of the hospital bills is extremely difficult to digest in light of Singh's continuous reports. Also, it is important to point out that Chief Minister Yogi Adityanath visited the medical college not only on August 9 but also on July 9. In his July trip, Yogi Adityanath had instructed medical college officials to improve the situation in order to fight the cases of encephalitis.
Patients were already dying during Yogi Adityanath's trip of August 9, but the administration, as well as health officials, refused to acknowledge the situation.
It is also becoming clear that the media, in an attempt to break news as fast as possible, clearly misses the number of adults who died during the same period. It turns out that 18 adults also died during the same period of 48 hours because of oxygen scarcity, but administration embezzled this fact.
District administration has deployed police force outside the BRD medical college to 'avoid' any conflict or protest.
Singh told TwoCircles.net, "You can imagine the condition that I was trying calling college principal RK Mishra and chief medical officer Ravindra Kumar from the past one month. But they were too stubborn to respond to calls. CMO even made several excuses for not talking to me."
BRD medical college treats encephalitis patients from nearly 15 neighbouring districts including Gorakhpur itself. Until July this year, 829 children have lost their lives at BRD medical college with the highest haul in the month of March with 141 deaths. What is equally worrying is that despite the death from encephalitis rising every year in BRD, the services are getting poorer every month.
Most of the doctors and the nursing staff in the hospital work on a contractual basis but they get paid rarely. It is a usual job in the college to pay the contractual staff once or twice in a year. One doctor from the college told TwoCircles.net, "We do the job for at least 18 hours any day. But you can imagine the situation that we get paid after four or five months. And this happens every time."
Singh continues to fight the irregularities inside the hospital with his little venture Gorakhpur News Line, but he hopes that administration should have taken a note of what he was saying since last three weeks.
On Saturday, the oxygen cylinders were in the hospital once again, as the attention of the social media moved to Dr Qafeel, who was constantly trying to bring oxygen in the hospital. Singh added, "I am constantly shouting that medical college needs at least Rs 50 crores to fight and manage encephalitis."