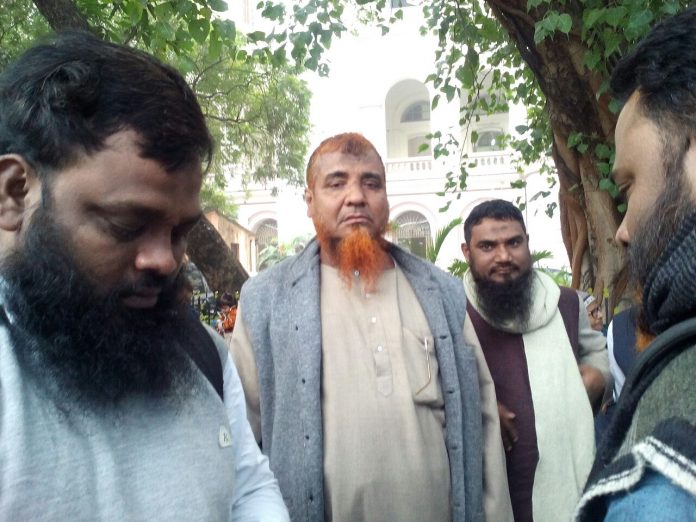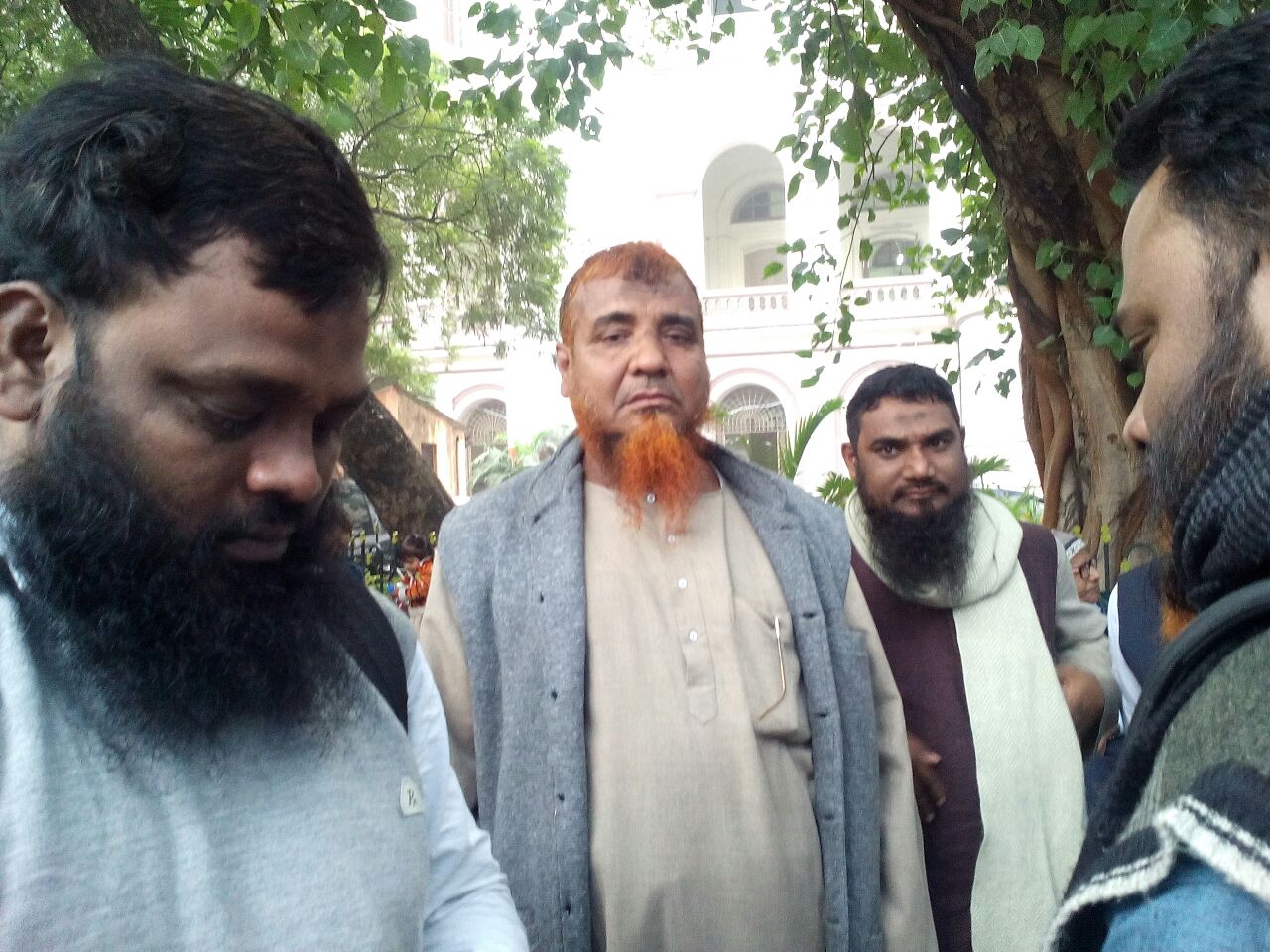 By Mirza Mosaraf Hossain, TwoCircles.net
In December 1998, Abdullah Salafi, then a 38-year-old religious preacher, was on his way to a community program in Murshidabad. On his way, he was picked up by the Sagardidhi police station of Murshidabad without much clarification. It was the beginning of a 19-year-long ordeal during which Salafi was branded as a traitor, an ISI agent, a terrorist, etc without any proof. Now 58 years old, Salafi was finally freed from all charges by the Kolkata city sessions court on Tuesday. And as expected, while his arrest had made headlines across the state, his release has barely been mentioned in the Kolkata mainstream media.
Salafi, who welcomed the news, spoke with TwoCircles.net about the stigma that the family had to endure during this period. After his arrest in Murshidabad, Salafi was transferred to Alipore Central Jail, Kolkata. Before he could understand what had happened and the arrest, he came to know that he had been charged with raging war or attempting to rage war against the Country. He was labelled as an agent of the ISI by the Special Branch (SB) of Kolkata Police. Three more people–Akhlaq Ahmed, Abu Nasir and Mritonjoy Das–in relation to the same.
"When the police arrested me and brought me to Kolkata, I was branded as a terrorist, an anti-social activist and an agent of ISI," Salafi said to TwoCircles.net. However, the SB of Kolkata Police could not produce any charge sheets against these allegations. So he was released from the jail after his imprisonment for 90 days and except for a brief period of two months in 2002, he has been out on bail. However, as he points out, the pain of being branded a traitor meant that even though he was technically "free" he always lived a stressful life.
Mind you, one might even say that compared with others, Salafi was slightly 'lucky'. While he was released after 90 days, the other three had to spend nearly five years in jail before they could be released on bail.
Sanjoy Gupta, Salafi's advocate spoke to this reporter. "I took this case in 2004. He was accused under four sections- 121, 121A and later under 121, 467 and 471 of the IPC. The investigating agency was unable to produce any charge sheet against Salafi. So, the Special Judge, Kumkum Sinha of the City Sectional Court, declared him as innocent." He added that the verdict got delayed because of the changes of Public Prosecutor during the changes of the government. As a result, there was no hearing in the matter for nearly five years.
Though he was granted bail after 90 days of imprisonment, it was not very easy to cope with the familiar faces of the villagers as well as the locality. "Even some of my family members started to distance themselves from my family when I was in jail. But when I was granted bail, those relatives and others who also suspected that I might have any link started believing that I was innocent", Salafi told TwoCircles.net. He added, "From the outside, it looked like I was leading a normal life during these 18 years. I got my four daughters married…but the stigma of treason upon my head was always worrying me. The police and the court tried their best to find out proofs against me, but they failed to find any. I was waiting for justice and today Allah listened to my urges."
Salafi, who has four daughters and two sons, ran an Islamic bookstall during these 19 years. He is also the district President of a Muslim organization, namely Jamat-e Al-Hadith.
Recalling the days when he was in jail, Salafi said, "My family had a tough time when I was in jail. My daughters and wife had to face many awkward questions and there were many who took this charge for granted that I might be in contact with that kind of groups."
When he was asked about the charges he was accused of, he said, "during my bail hearing, I came to know that it was a case of mistaken identity. My first name, Abdullah, was the same as another Abdullah who the Special Branch were searching for his involvement with the banned SIMI as the editor of a Bengali magazine, Rupantor. Later the court termed my arrest as 'suspected' one and granted my bail."
But even though it became clear that the Police had apparently made a mistake, he had to wait for 19 years to be declared as innocent by the court.
The local media also played a significant role in labelling him as a traitor. "Today, the city sectional court declared my innocence.. but no reporters from Anandabazar Patrika, Bartaman, no Pratidin (major Bengali papers) have bothered to speak to me and show my innocence.  "Hundreds of men and women, including Hindus, from my locality, visited my home when I first came back home after 90 days imprisonment and today also after the declaration of the court, they congratulated me."
Salafi concluded, "This verdict is a victory for all Muslims who are wrongly assumed to be terrorists based on flimsy charges. This case proves that the reality of such Muslims is very different from that being projected by the media."