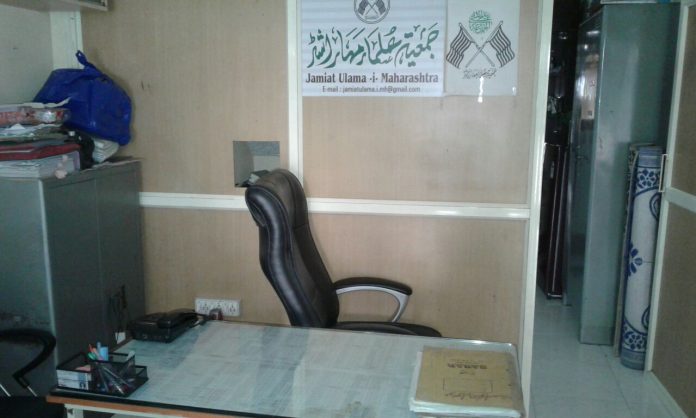 By Sukanya Shantha for Twocircles.net
Mumbai: Eight years after his first brush with the criminal justice system, 33-year-old Mohammad Atik is back in the system once again. This time not as a terror accused standing in the witness box seeking court's mercy for release, but as a lawyer representing many like him awaiting justice. After having spent a little more than four years in prison and studying law post release, Atik has made a paradigm shift in his career path. From a computer engineer working with a leading IT firm to now a lawyer practicing in the courts of Mumbai, he says this journey has been a long one. Things changed for him after the Mumbai Crime Branch picked him up from his residence on September 30, 2008. He was one of the 23 to be arrested for their alleged links with a banned terror outfit Indian Mujahideen (IM).
Although Atik was released on bail in October 2012, his case is yet to come up for trial. So far, only seven of them have secured bail. But Atik in this period has studied law and has already begun practicing in the same court premises, along with other courts in the city, where he still has to appear as an accused. The State prosecutors now file their responses to applications moved by him in these courts. "It seems odd. But the good side of our constitution is that it allows me to stand on an equal footings in court with the police officers and prosecutors who had once pressed charges against me," said Atik.
All this was not an easy transition, Atik says. Before his arrest, Atik, eight years younger and highly ambitious, was climbing up the success ladder swiftly. Unlike fresh graduates, Atik did not face any difficulty in finding a good job soon after completing engineering. His first job itself was with Infosys where his work was instantly appreciated and rewarded with a foreign deputation. "I lived in the UK for eight months. Foreign placement not only helped me build my career but also pulled my family out of their debt taken to educate me and my siblings. I could even send my parents for Haj," Atik recalls. But he lost everything in a blink of an eye. "Things changed overnight. I was married just a few months before my arrest. My wife was pregnant with our first child at that time."
Atik spent 49 months in the jail. His several bail pleas were rejected by the trial court on the ground that he was booked under "serious charges". Finally the Bombay High Court granted him bail and observed: "Mere presence during a discussion or attending a dinner party cannot amount to membership of an organised crime syndicate or a terrorist organisation." Atik's bail order was used to build a parity ground for four others later released on bail.
Atik points out that the media plays a serious role in damaging lives of several youths like him. "Media prints the police version as a universal truth. During the investigation, police releases part of their findings and media laps it up without ever taking the accused version into account. The fundamental principle of law 'presumption of innocence' gets twisted to 'presumption of guilt' due to unprofessional reporting by media," he rues.
The charges against Atik and others were of allegedly sending emails to media houses before a series of blasts in Gujarat on July 26, 2008. Atik, like his co-accused who are out on bail, were not accused of any role in those bomb blasts or of sending an email. It is interesting how most men booked in this case belonged to lower middle-class Muslim families but with sound educational backgrounds. Their professional degrees excited media and most men were profiled on the front pages of leading newspapers with a theory of 'educated Muslim men straying into terror activities' floated around. But Atik points out that their releases did not elicit similar interest. "We made headlines then, but when the High Court released us under a clear ground that the prosecution failed to gather evidence against us, the stories reluctantly made into the inside pages of the same newspapers which had once screamed "terrorists" next to our names," he adds.
Atik says his jail experience taught him a lot about life. One does not bother about life, family and career once he is in the prison, Atik says. "You just want to be out." Highly hopeful to be released soon after his arrest, Atik recalls how he spent the first six months readying himself to step out every day. "It is only a year later and after several conversations with many like me inside the prison that I realised I was in for at least a few years."
Atik was lodged at Taloja central prison in Thane district, also home to several others accused in gang wars and other terror cases. Like the society outside, prisons, too, functions under a strict hierarchical structure. The rich and influential prisoners constitute the upper tier of the structure and the impoverished ones with no agency and hope to be released remain at the bottom. Atik recalls how he maintained a "cordial relationship" with the influential ones in order to avoid being bullied by the right-wing fundamentalists and jail staff who are notorious for ill-treating Muslim men under terror charges in the prison. "I had already started helping my lawyer by reading the chargesheet, pointing out loopholes in police's version and other favourable judgments. I slowly began taking interest in law and helped several inmates in the prison ," Atik shares. Looking at Atik's interest, many prisoners would approach him for help. Atik's interest was specifically in helping those without any legal representation. "Even their most basic right of production before the court was not honoured. I started writing applications and filed RTI applications for them. A few people were released from prison because of these efforts."
Although it has only a few months since Atik got his license to carry out his legal practice, he made the first representation while still in the custody in 2011 seeking separation of his case from other accused. Most of them were booked in multiple cases in Gujarat and other States. They were lodged at Sabarmati prisons and not produced before the court here under the pretext that their custody was taken in multiple cases pending trial outside Mumbai. "The prosecution would inform the court that they (co-accused) were in another State and can't be produced and the judge would just give a next date. This went on for months. I finally decided to appear in person and seek separation of my case on the ground of inordinate delay," Atik says. While his argument did not yield a desired outcome, Atik says, it definitely garnered sympathy from the court and in a couple of months the State was compelled to bring his co- accused back to Mumbai for trial.
Life after prison has not been easy either, for both Atik and his family. He had to spend initial months under the constant threat of being implicated in other cases. After every terror attack, the police would approach him and question him. "That is the time my father pushed me to take law seriously. I, by then, knew I could not have returned to engineering and Infosys had already terminated my service arbitrarily. Finding a decent-paying job in a small town like Yavatmal was also difficult," Atik shares. Several religious organisations and NGOs wanted him to associate with them on his release. Atik did not want any attention focused back on him, so dodged them all.
There are several innocent Muslim men across India, who languished in prisons for years, sometimes near to a decade in the prison, only to be acquitted later. This acquittal means nothing when one has to lead a life ostracized by neighbours, relatives and friends. Atik says he was fortunate to have supporting parents and wife, who believed in him.
Now Atik wants to turn the table around and use his experience of victimisation in building a strong legal career for himself. Jamiat Ulama-e- Maharashtra which has been providing legal support to people implicated in terror cases has also been supportive of Atik. "Not just legal support, Jamiat has also employed me with their legal unit now. I am practicing under Jamiat's senior lawyer Tahiwar Khan Pathan, who handles a wide range of cases." Atik says his presence in Jamiat's legal cell gives hope to other family members who are struggling to prove their sons innocence. "They look at me and feel, someday, like me their sons too would be able to pick threads of their lives. I am their hope," Atik says.