By Amit Kumar, Twocircles.net
On Monday, April 28, 2003, Hanif Pakitwala had dinner with his entire family like every other day and went off to sleep. Around 2 am, he woke up to the most unfamiliar sight: police officers from the crime branch had come with an arrest warrant. Haneef, who was still groggy, realised he had no option but to go with them.
"I knew nothing about what was happening then. How was I to know that for the next 13 years, I would never see my house again?" said Hanif Pakitwala in a conversation with Twocircles.net.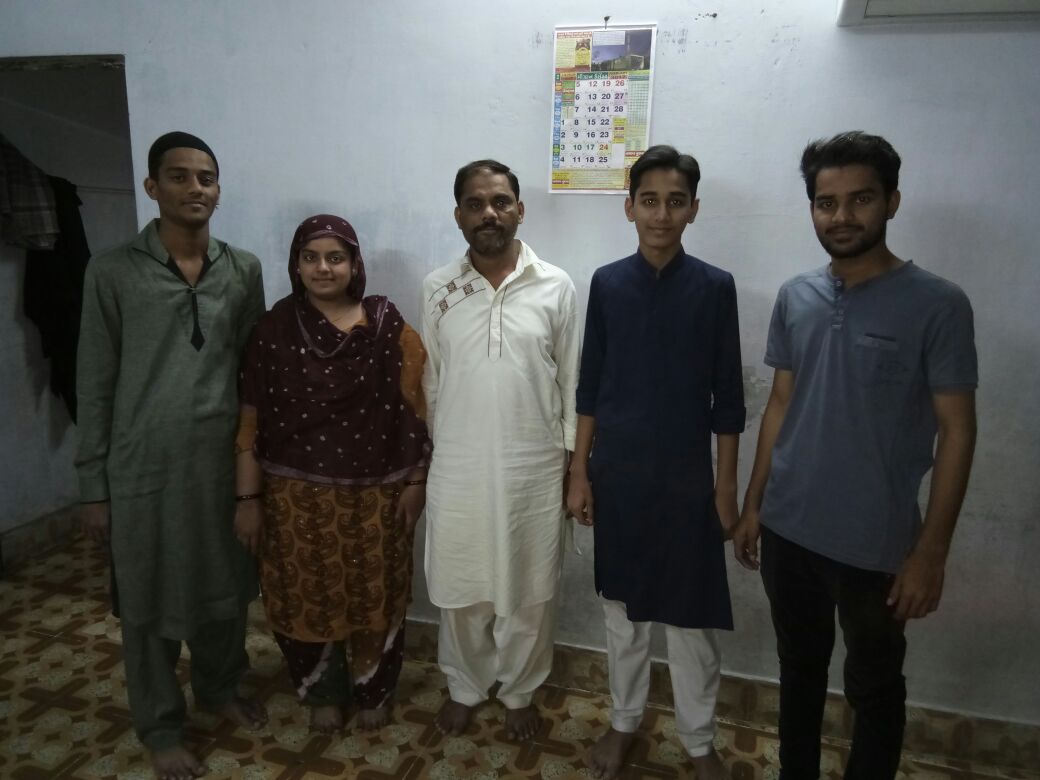 Hanif was one of the two people absolved of all charges last week by the Supreme Court in relation to the May 2002 Ahmedabad tiffin bomb blast case. For the past 13 years, Hanif had been labeled a terrorist; he had never been to the police station in his life until the fateful night of April 28, 2003. Initially, when he was arrested he thought this could have been due to some violation of the law in a relation of the post-Godhra riot camps that had come up in Ahmedabad. "I along with some other people from my locality (Daryapur) used to volunteer there. I thought maybe that was the reason," Hanif says, talking from his home in Ahmedabad. To his horror, he found that he along with 21 others had been accused of bomb blasts in the city when he was presented in the court on May 1, 2003. "Since then, I have been wondering. Why me?" Hanif says. To make matters worse for Hanif, he along with others were implicated under the now defunct law POTA, which denied bail. But, Hanif says, he knew that since he was innocent, there was nothing that could go wrong.
At least that is what he thought.
"The days after the first day in court were the worst…at night, a bell would go off, and they (the police) would randomly pick one of us for questioning. Of course, there was torture inflicted upon us. I was beaten black and blue at times; told to sign blank white pages and threatened with dire consequences if I failed to do so," he says. "We are aware of our rights as a citizen, but we know little about the legal procedures. And hence, I was both clueless and confused as to how I could prove my innocence," he says. As things unfolded over the next few days and Hanif met his lawyers, he realised that he might be in it for the long haul. "My family would ask me to have hope and be positive. How does one have hope when they do not even know what crime they committed?" asked Hanif. But as days passed by, and the cases against 16 of the 21 accused were dismissed, Hanif and other remaining five people began to have hope. "Hope can sometimes be dangerous. It makes you oblivious to what is happening around you," said Hanif.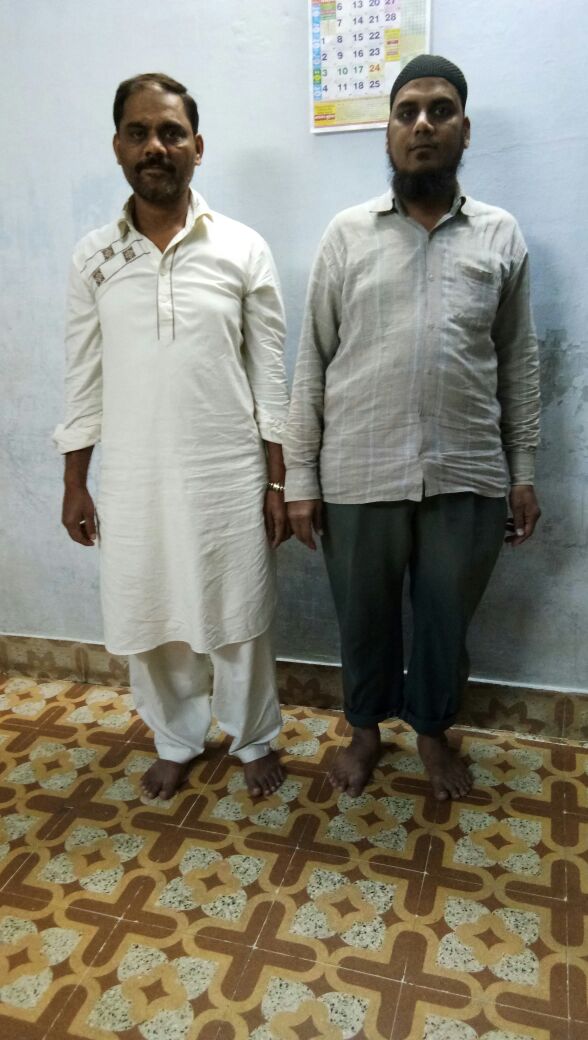 He was proven right. While 16 of the 21 were acquitted, the remaining five were sentenced to 10 years imprisonment by the POTA court. Looking back, Hanif says that there might have been mistakes made by the lawyers due to which the court found them guilty. "My family and I are not familiar with legalese, so it was not like we knew what mistakes my lawyer made," says Hanif.
The beatings and torture had stopped, but for Hanif, the period after the POTA court's decision was the most difficult. "You get 20 minutes a week to meet your family, and most of the time is spent crying. I watched helplessly as first, my mother passed away and a year later my wife died too," he says. During these times, Hanif says it was prayers and Namaz that saved him from going insane. "We were always a religious family. When I was holed up in the high-security zone of the prison in Ahmedabad, all I had to continue my fight was my prayers. I offered Namaz five times a day, and read Quran. I knew that Allah knew I was innocent," says Hanif, his voicing swelling up with tears as he recounted the days. But his fight was about to get only tougher.
When the case moved to High Court, Hanif had more hopes, but soon he realised that all the witnesses produced by the government were speaking exactly what the police wanted them to say. "I cannot even say I am angry at the witnesses…who knows, maybe they were threatened by the police too?" says Hanif.
During this entire saga, Hanif had also noticed a trend that was becoming all too familiar: Muslims arrested on charges of being involved in terrorism and kept in jail for years. "We (the four) realised that we had also been a part of the same trend. There are many in jail on similar charges. Some are still there," he says. But even during the trial, Hanif and the others had hope. All that came crashing down when the Gujarat HC acquitted one person-Ahmed Hussain Mansuri-while increasing the punishment for the remaining four to life.
Supreme Court was the only hope we had
Hanif, however, was told that this was, in a very twisted and inexplicable manner, a good thing. How?
"When the verdict came, we found that on the basis of the same evidence, the court had acquitted one and convicted four. There was something wrong for sure," he says. But when he went back to the jail, he was told that now, he could expect justice. "If your appeal is accepted in the Supreme Court, then you be can absolutely sure you will get justice," said one of the inmates. His lawyers agreed, and after spending eight years in jail already, Hanif and the others once again put their hope and life in the hands of the Supreme Court.
And soon, he had his first good news in years: the appeals of all the four had been accepted in the Supreme Court. This, along with the legal support provided by the Jamiat Ulema-e-Hind ensured that for the first time, Hanif could imagine a fair trial. "We all had hope in our constitution…what else could have saved us? The Gujarat government was hell-bent on ensuring that we rot in the jail for the rest of our lives," Hanif said.
And on February 2, just as he was preparing to go sleep around 2 pm in his cell, the guard called him. "He had a message from my brother, and the moment he said 'Sahab Mubarak ho' I knew I had been acquitted. I cannot express that emotion now…13 years, I had waited to hear this, and finally, justice. I cried, smiled, cried even more, and thanked the Almighty. The first thing I did was do my Wazoo and offer Namaz. It is his blessings which gave me a new life," Hanif said.
Over the next week, as his release papers were getting ready, Hanif could barely sleep. Finally, on Wednesday when he was released, he stepped out and hugged his family in the open air for the first time. "We cried…we cried a lot. I cried thinking of my departed mother, wife, who were waiting for this day. I came home to an extremely warm welcome from my neighbours. I cannot express the feeling of sleeping in one's home after so long," he says.
For the time being, Hanif says that he will try helping his brother in his business. When asked if he would file a case for compensation against fraudulent charges and the loss of livelihood, Hanif said, "To be honest, I do not even wish to see courts for the time being. I am tired…compensation, maybe yes, but I doubt if I have the patience to go through a case again. One is enough for this lifetime. No one deserves this," he added.