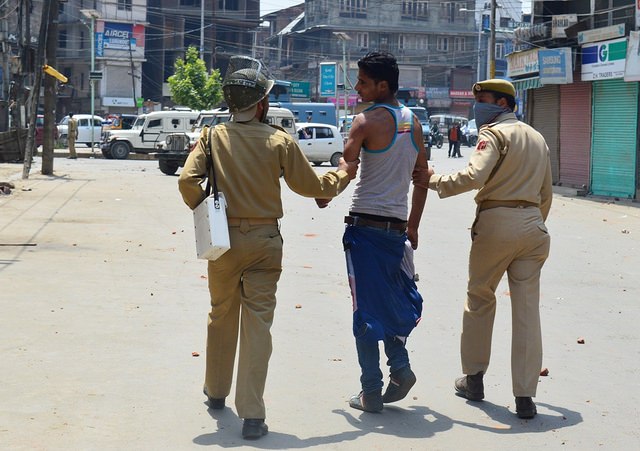 By Raqib Hameed Naik, TwoCircles.net
Independent MLA from Langate, Engineer Rasheed, left the J&K government in a tight spot after producing the birth certificate of a 'juvenile', Sahil Ahmed Malik, who is presently under the notorious Public Safety Act in Kot Bhalwal jail, Jammu.
On Saturday, January 21, the Parliamentary affairs minister of J&K Abdul Rahman Veeri had said that the age of 'juvenile' was  ascertained by the District Magistrate, Srinagar.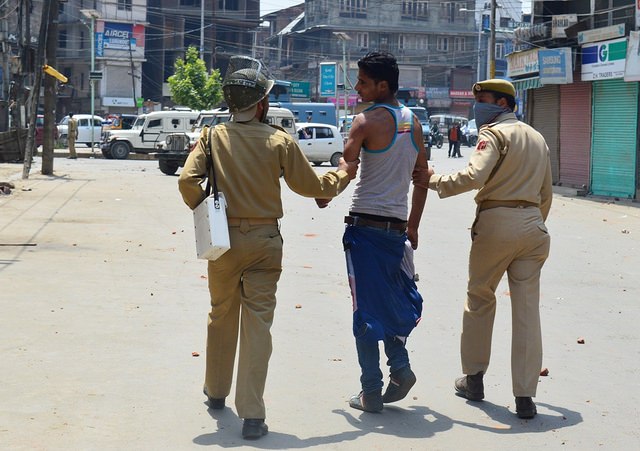 "As per that report, his age is 20 to 22 years," the minister had informed the members when Er. Rasheed had raised the issue in the legislative assembly.
Rasheed had refused the government report and had asked for considering school records to seek his release. But the speaker suspended him for two days which was later revoked.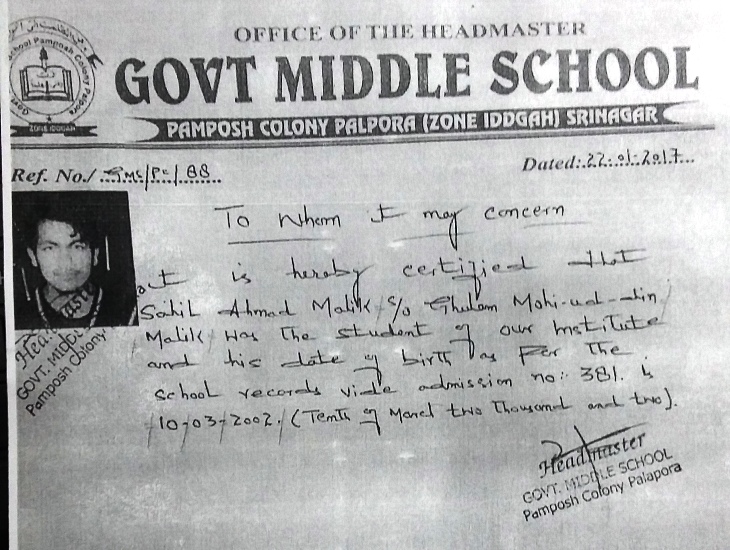 "Ten days ago I went to Kot Bhalwal jail, where people from my constituency had informed me about a boy lodged under PSA, who kept crying. I met him and felt that he was just a 12-15-year old child," Er. Rasheed told TwoCircles.net.
Following the case, MLA Rasheed on Monday produced the birth certificate of 'juvenile' in the house issued by the Government Middle School which reads that the boy Sahil Ahmad Malik son of Ghulam Mohiuddin Malik is a resident of Pamposh Colony and is aged 13.
"I asked his parents to get birth certificate from school. It clearly states that he will be 14 this March," he said.
Er. Rasheed also alleged the authorities of wrongly mentioning the name of 'juvenile' in the FIR dossiers so that they can create confusion in the case at later stage.
Rasheed took this opportunity to point out the lack of juvenile rights in Kashmir. "Dozens of children are languishing in jails and I have been fighting for their rights from day one and I will continue fighting till my last breath."
In October, 2016 after taking note of crackdown on protesters in Kashmir during the summer unrest, three global watchdogs–Amnesty International India, Human Rights Watch and International Commission of Jurists–had issued a joint statement in which they asked the state and central government to stop the wrongful detention of protesters in the state, particularly the children.
"The use of the PSA to detain people, particularly children, violates a range of human rights, and its increasing use in recent weeks undermines the rule of law and further entrenches impunity in Kashmir," Sam Zarifi, ICJ Asia Director had then said.
On September 1, 2016, Rayees Ahmad Mir, who was 16 years old according to his school records, was arrested in Baramulla district under ordinary criminal procedure for allegedly throwing stones at security forces. Two days later, an executive official passed an order to detain him under the PSA, to preclude his release on bail. The order incorrectly stated that he was 18 years old.
Rayees Mir's family challenged the order before the Jammu and Kashmir High Court, producing documents that proved he was only 16.
The annual report of separatist faction Hurriyat (M), headed by Mirwaiz Umar Farooq had also brought out the darker side of the Juvenile rights in state of Jammu and Kashmir.