By Rajan Pandey, Twocircles.net
Armed with a press card and a laptop, I started from Delhi on a motorcycle around ten days ago to understand the mood and political situation of my state during UP elections 2017. Though a bit tiring, a two wheeler gives one greater access to rural areas, the nerve centres of politics in the Hindi heartland. What I write in this article are my observations of this journey, which I intend to continue till the polling day of seventh phase, covering the whole state on the bike.
---
Support TwoCircles
---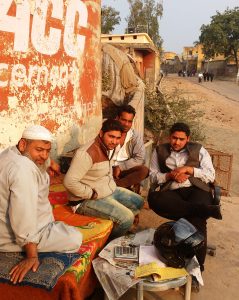 Chaupal Charcha around PM Modi: Fading Magic
The advantage of doing political coverage during winters is the ease with which one could find groups of respondents sitting around alaos in mornings and evenings, or enjoying the dhup during daytime. On the Jewar seat of Gautam Budh Nagar district, I find a group of Muslim respondents in Dankaur town. Where is the vote going this time, I ask them. "BSP is good for our region and Behenji works for development of our district, as she is also from here, so we will vote Behenji", they reply. Why not Akhilesh? "See, Akhilesh is all good", they say, "but here the contest is between BJP and BSP, so we will vote for BSP, as we don't want BJP".
While some Muslim respondents in the same seat assert they will prefer the SP, it is a group of Gurjar youth on the Dadri seat that gives a very peculiar response. They say that they voted for BJP in the Lok Sabha elections despite being opposed to BJP candidate Mahesh Sharma, but this time they will vote for BSP's Satveer Gurjar if BJP does not give ticket to their preferred candidate. Why, has the Modi magic faded, I ask? "Vo to abhi bhi hai, par tab Modiji ko PM banna tha, is chunav main aisa nahin hai" (it is still there, but in 2014 Modiji was going to be the PM, and it's not the case in this election), they reply.
A number of Jat, Gurjar and Saini-Kashyap respondents assert that PM Modi's magic is still intact, as I travel across Ghaziabad, Hapur, Muzaffarnagar and Saharanpur. "We will vote for BJP, only because of Modi", says 45 year old Nanhu Ram Prajapati in Gandhinagar, Nakud assembly seat of Saharanpur district, which falls in the foothills of Shivalik range. The wheat crop has grown a foot taller creating a green carpet in the vast expanses of fields, with the contrast of the grey of leafless, Poplar trees that stand around the fields. "He is the greatest PM that the country has ever got", says a group of Jats in Muzaffarnagar, while Thakur respondents in Mathura assert that notebandi has been a great step.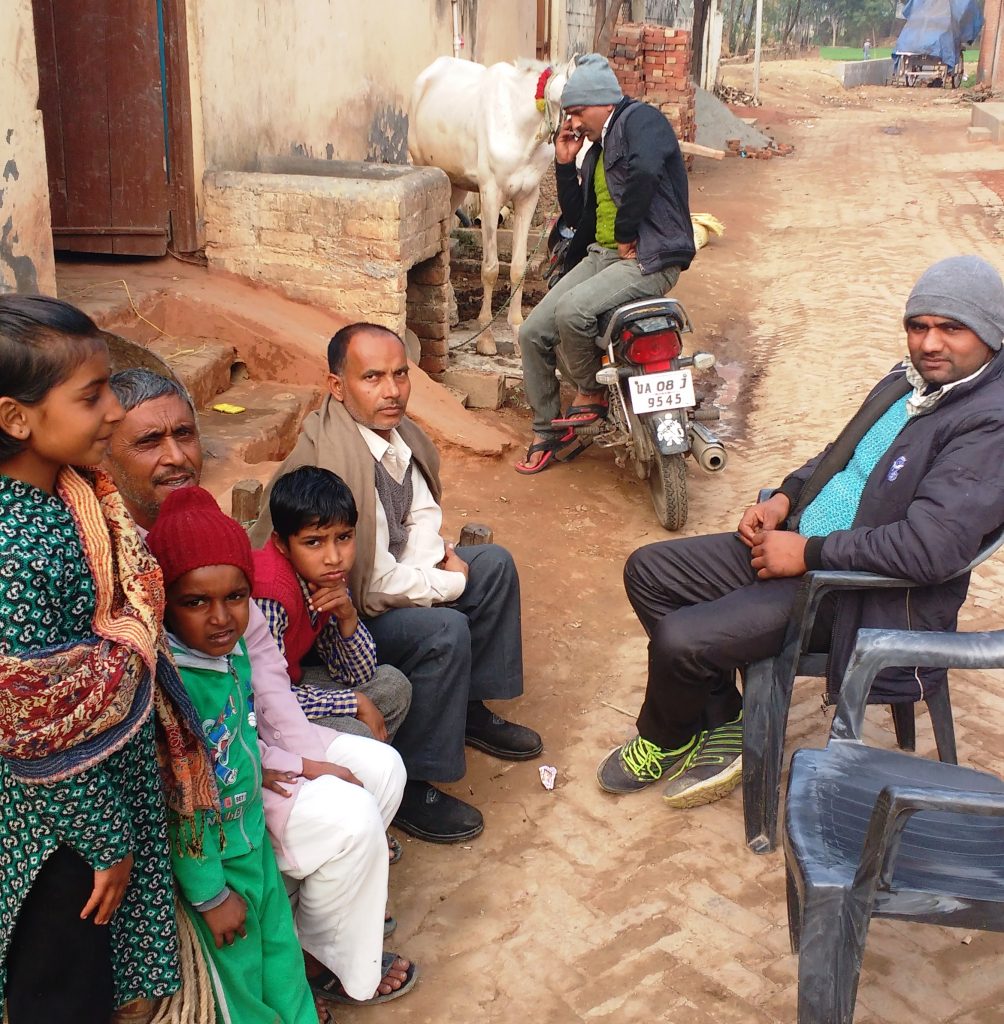 But most of the respondents are angry with notebandi and while Dalits-Muslims are the most vocal, even upper-caste voters express their displeasure on it. "BJP said ek bar Modi ko bhi dekh lo, so we gave him a try, but no more mistakes now, and we will vote for BSP this time", says a group of Dalit voters sitting around an alao in Pilona village of Barauli assembly segment in Aligarh. A person approaches the group and tries to reason about the 'good work of Modiji', including demonetisation, which has 'destroyed the black money hoarders'. But the Dalit respondents are not convinced- "kiska paisa pakda gaya batao", they ask. The BJP sympathiser tries to take refuse in religion- "the Hindus must unite as Muslims have always remained united. Hindus end up supporting the Muslims but a Muslim will never do so", he reasons. "Why, isn't Akhilesh a Hindu, and aren't Muslims supporting him?" the Dalits reason back. The wit and quickness of response is far too obvious to miss. Clearly, BJP's campaign is facing a tough time on the trial of chaupals in villages, while the 2014 wave and magic of Modiji's seems to be fading, or at best getting weak.
The 'Silent Victims' of Notebandi
While some sections of the electorate are vocally opposing the demonetisation, the hardest hit section is the business class. Perceived as traditional BJP vote banks, the Baniyas are still maintaining a silence on the issue. "They are silent, but their dissatisfaction is simmering", says Rajendra Bharadwaj, a journalist from Bulandshahr. A senior BJP leader in Mathura agrees that the Vaishya voters are angry, and may favour the BSP as its track record on law and order is also pro-market. "But still we hope that they may not vote against BJP, and at worst remain inactive during elections", he says, on condition of anonymity. The signs of the Baniya voters losing enthusiasm for a BJP victory are visible here and there. "We have been BJP voters since I started voting, but this time I will go to Krishna Janmbhumi a day before polling", says 35 year old Sunil Varshney in Atrauli seat of Aligarh.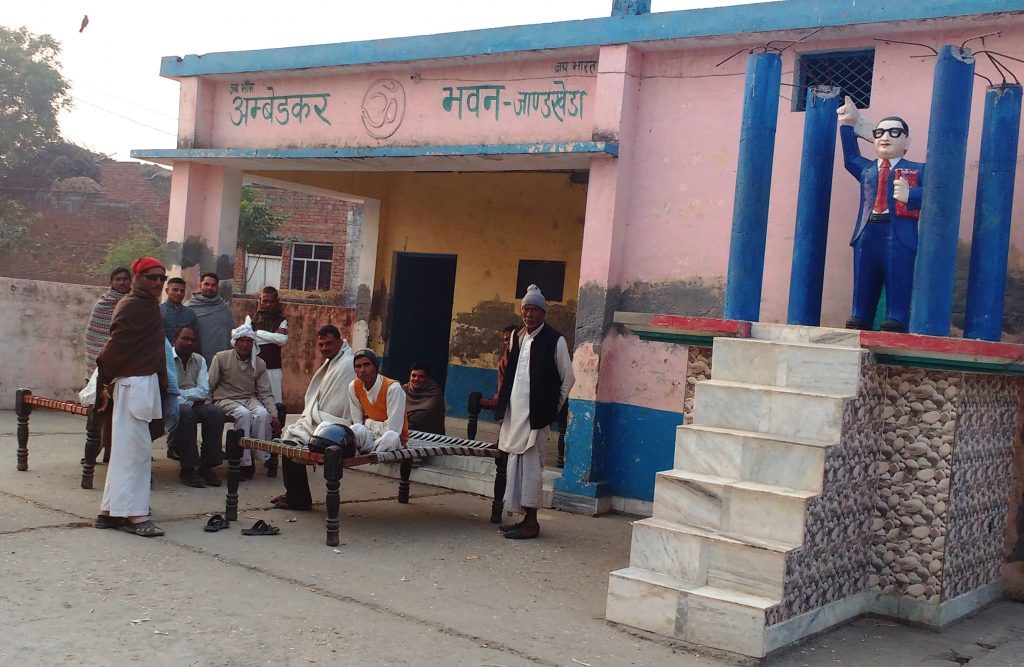 If the Baniya votes changes sides, then BJP will come down on all four, while the biggest gainer in this scenario would be BSP, which is favoured by the business class for keeping the crime in control. "Aise to BJP jitni chahiye, par baspa bhi thik hi hai", said a group of Vaishya shopkeepers in Saharanpur. Still, the Vaishya voters are considered so close to BJP, that as of now it seems very farfetched that they will go against the party, no matter how angry they are.
Akhilesh Yadav has earned Goodwill
After finishing the day's work in Agra, I move around to hunt for dinner, and end up near a roadside stall in the Cant. area which is selling Indianised version of Pasta and Chinese food. I eat to my heart's content for just forty rupees and spot a "Sheroes Cafe" while searching for tea. Run completely by acid attack victims, Sheroes Cafes are library-cafe-snack joints all rolled in one. I enter the café, the girls are busy in talking with some local youths working for other NGOs, discussing a joint program. Still, I am immediately attended, and my order for the tea quickly delivered. The girls radiate confidence as they do the café work, and the tea is far better than my expectations. As they resume their discussion, which often breaks into laughter, I try to imagine how hard it would be to lay faith in humanity again, after someone disfigures one's face completely and permanently by throwing corrosive acid. A chemical which melts skin, eyes, lips all and leaves one's body and soul scarred, for life. I think their laughter is the most valuable thing around, which should never stop.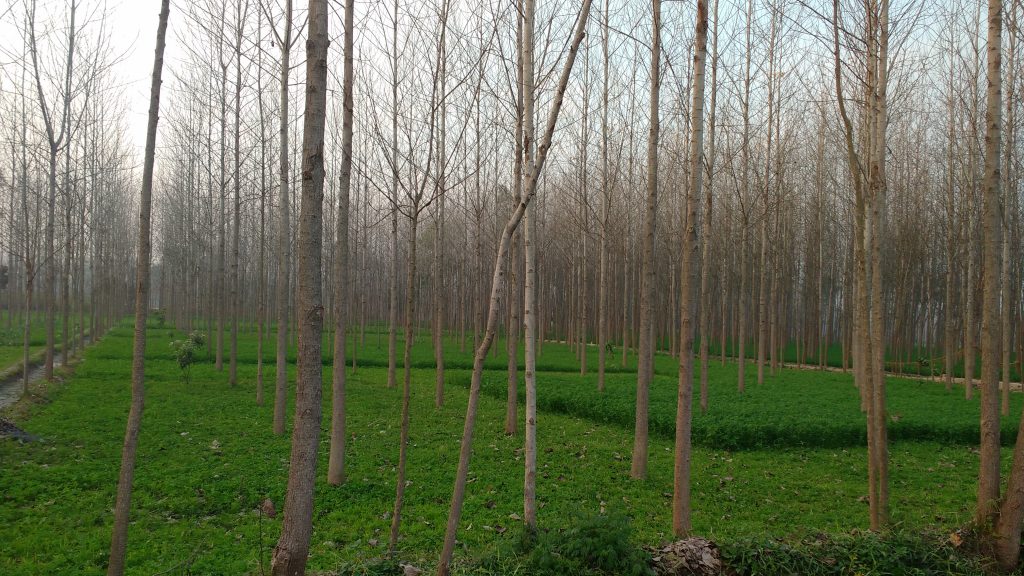 Suddenly one of the youths asks- "arey, tumahara Akhilesh Bhaiyya jitega kya is bar" (will your Akhilesh bhaiyya win this time)? "Jit jaye to achcha hi hai" (it's good if he wins), says one of the girls. Suddenly I remember that Sheroes Cafes got a generous grant from the Akhilesh Yadav government, which made them possible to function, an action that has certainly won the hearts of these girls. I try to think- what could be a politician's biggest achievement, his biggest take away. Development, progress, peace, all is fine, but goodwill is certainly the biggest one. Clearly, Akhilesh Yadav has generated good will in the hearts of many people, and that certainly is his biggest achievement.
SUPPORT TWOCIRCLES
HELP SUPPORT INDEPENDENT AND NON-PROFIT MEDIA. DONATE HERE