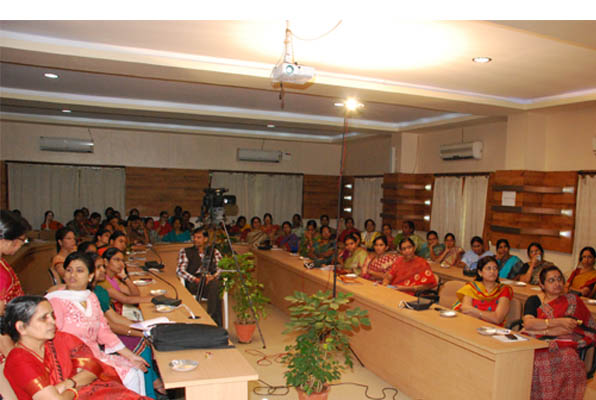 By TwoCircles.net Staff Reporter
The decision of Telangana-based BR Ambedkar Open University (BRAOU) to close Urdu medium undergraduate courses of B.A. and B.Sc. has caused the university to face immense heat from the students as well as activists. To make matters worse, there is no hope that University shall start the closed courses in the near future.
The University's controversial decision came a few days after the results of these courses were announced. On March 26, thousands of students took the first phase eligibility test for Telugu, Urdu and English medium undergraduate courses at 120 centres based in Telangana and about 92 centres in Andhra Pradesh.
The second phase of eligibility test is to be held on August 6. But University administration did not bother to put the course closure notification on the website and instead issued a press release on July 20, which many students failed to take notice of. When successful candidates reached to get the admission in the courses, they were told either to take admission in Telugu or English medium undergraduate course.
Not to mention separately that majority of the students seeking admission to Urdu medium undergraduate course come from the Muslim community, and after the university's decision, they are left clueless. One of such student told TwoCircles.net, "This was not expected. I have given the test and qualified for it. How can university close the course after conducting an admission test? "If they wanted to do it, they should have done so before announcing the admission of notification so that thousands of like us wouldn't feel cheated," she added.
According to social activist Lubna Sarwath, "This high-handed conduct of the BRAOU has infringed the fundamental and basic right to access to education of hapless students especially women who are dropouts and had high hopes of getting a degree and become empowered."
She also said, "BRAOU should without any delay reinstate Urdu medium for all courses so that passed students can take online admissions immediately. No excuse stands legitimately before this denial of a basic right to education."
She has also urged University administration to provide compensation to students, especially women, of Urdu medium who have faced a lot of mental agony and tension due to the removal of undergraduate courses.
Majlis Bachao Tehreek (MBT) has also demanded the continuation of Urdu medium course at BRAOU.
University's official statement says that the "shortage of Urdu faculty in the department and due to Non-availability of Urdu medium subject experts" has led to the temporary closure of the course.