By Raqib Hameed Naik, TwoCircles.net
New Delhi: The Barabanki session court on Saturday, May 20th acquitted Gulzar Ahmed Wani for lack of evidence in Sabarmati express train blast case after sixteen years of incarceration.
A resident of Thakarpora, Pattan in North Kashmir's district of Baramulla, Gulzar, then 28, was pursuing his PhD in Department of Arabic, AMU when he was picked up by the special branch of Delhi police from Kamla Nehru Market in Delhi.
The Wani family has fought the case tooth and nail, spending their own hard earned money investing time and energy all these 16 years to get their son out of jail.
Finally, when he was acquitted on Saturday, May 20th, the Jamiat Ulema-e-Hind (Arshad Madni) group, whose legal cell provides assistance to Muslims falsely implicated in terror cases across India in series of tweets and statement issued to Urdu media claimed whole credit for acquittal of  Gulzar, which the family denies.
"Jamiat provided him legal aid time to time, from lower court to apex court," reads the tweet.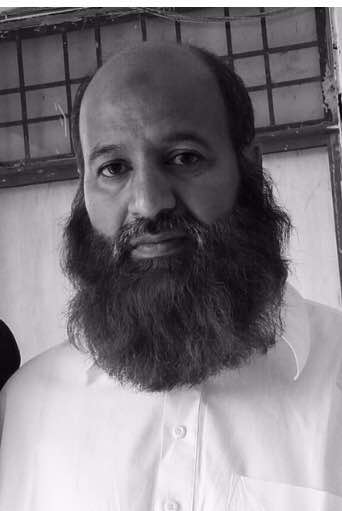 However, Gulzar's father Ghulam Ahmed Wani told TwoCircles.net, "We have fought this case by spending our own money. No organisation helped us neither did we asked them to help. They just once moved a bail application to Supreme Court in which apex court had directed lower court to expedite the case," said father.
"I had to borrow money in some instances to pay off the fees. Most of my income got diverted to this case, which also did affect my other children's. But my children's supported me very much and all we wanted was to get innocent Gulzar out of the Jail at any cost," he added.
Jamiat Ulema-e-Hind (Arshad Madni) group had issued a press statement in Urdu on May 12 and May 20, 2017 claiming credit for the acquittal.
It is important to mention here that Gulzar wrote a letter (TCN is in possession of the letter) to Advocate MS Khan in the first week of May this month in which he had asked the said advocate to defend him for one last time as the final arguments in the case were scheduled for May 10 to 12.
Gulzar further writes that his father will reimburse the fees. The said advocate did comply and went to defend him.

"I request your good self (referring to Adv MS Khan) to argue for the one last time in this case. The case isn't very strong as far as the evidence is concerned. Yes the defense is weak. Conviction in this case may be some more years behind the bar in a crime, I had never done," wrote Gulzar in his letter to Advocate M.S Khan.
"I hope your consideration in giving some of your precious time and may not allow shattering my hopes. As far as the expenses are concerned my father who is still alive Alhamdulillah will pay to your good self," he further wrote concluding his letter.
When TwoCircles.net called Gulzar Azmi, head of legal aid committee, Jamiat Ulema-e-Hind to seek his response, he said, "Gulzar is finally free after 16 years. Jamiat have provided him legal aid thus securing his acquittal."
When asked about the number of terror related cases involving Kashmiri suspects in which its legal cell is providing with free legal aid, he said, "We don't provide legal aid to individual Kashmiri cases."

"We consider only those Kashmiri cases where co accused is also from other Indian state," he added.