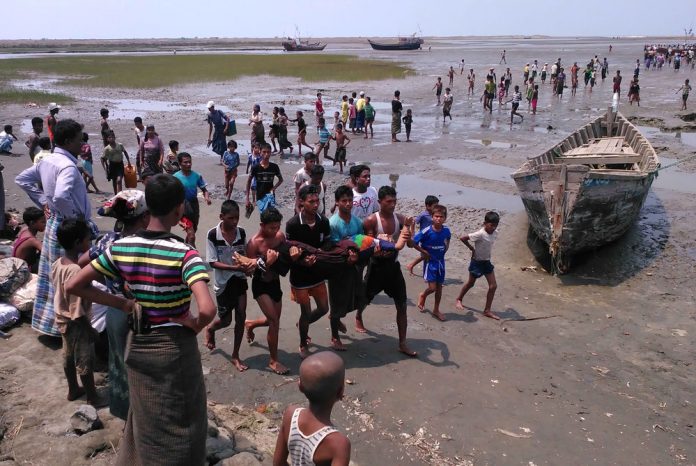 Dhaka, (IANS): A boat carrying Rohingya migrants capsized off the coast of Bangladesh, leaving eight dead and over 40 missing, a police official said on Monday.
"Bodies of four women and four children were recovered this morning. The exact time of the capsize is yet to be ascertained," the official told Xinhua news agency.
A bodies were recovered in the Bay of Bengal near Shah Porir Island in the Cox's Bazar district, some 292 km southeast of Dhaka.
"We have come to know that some 40 Rohingya still remained missing after the boat packed with some 70 migrants capsized," the official added.
According to survivors, some 20 passengers managed to swim ashore.
Last week, 28 bodies were recovered after a boat with Rohingya migrants on board capsized at the mouth of the Naf river that divides Myanmar and Bangladesh.
Bodies of 132 Rohingyas and a Bangladeshi boat man were recovered from the Naf River in at least 25 boat incidents since August 29.
Over half a million Rohingya people have fled to Bangladesh from Myanmar's Rakhine state amid a fresh wave of violence in the region since August 25.